Student Enrolment Officer, Faculty of Trades & Technology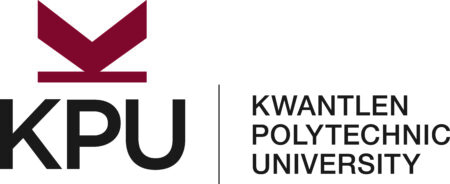 City : Surrey, BC
Category : 200042-Inst Admin - Trades & Technology
Industry : Education
Employer : Kwantlen Polytechnic University - KPU
Kwantlen Polytechnic University
KPU offers all learners opportunities to achieve success in a diverse range of programs that blend theory and practice, critical understanding, and social and ethical awareness necessary for good citizenship and rewarding careers.  KPU strives to implement initiatives that will attract, support, engage, and retain KPU's people and create an environment where all employees see themselves as contributing to student learning.
JOB OVERVIEW:  STUDENT ENROLMENT OFFICER, FACULTY OF TRADES AND TECHNOLOGY
Reporting to the Divisional Coordinator, Faculty of Trades & Technology, this position is the initial contact for internal and external stakeholders on Kwantlen Polytechnic University programs. This position is responsible for providing advice and information and student support services while maintaining a high level of customer service to uphold the student experience and stakeholder expectations. This position makes independent decisions to confirm or refuse registration to professional trades programs based on established registration prerequisites, process applications and performs various administrative functions and financial transactions.
EDUCATION AND EXPERIENCE
•
A minimum of two years of post-secondary education combined with a minimum of one year related office experience.
QUALIFICATIONS
•
Demonstrated exceptional customer service skills, including the ability to communicate patiently and effectively with a diverse range of people and situations.
•
Demonstrated ability to handle confidential information appropriately.
•
Demonstrated experience in daily cashiering functions, including reconciliations and knowledge of basic math.
•
Aptitude for exacting and precise work, including records management.
•
Proficiency with Student Banner or similar student/client records-based system at an intermediate level.
•
Demonstrated knowledge of University programs and courses and demonstrated ability to keep up to date with credit, non-credit and continuing education University offerings, University and program admissions and registration policies, tuition fees, timetable changes, class cancellations, etc.
•
Aptitude for exacting and precise work, including records management. 
•
Demonstrated competence in and internet, web browser and website maintenance.
•
Demonstrated skills in composing, editing and proofreading materials. Knowledge and familiarity with professional trade programs/registration processes and apprenticeship programs/documentation is required.
•
Demonstrated beginner level of competency with Microsoft Office Suite.
•
Minimum of 40WPM keyboarding skills with a high degree of accuracy.
•
Demonstrated knowledge of routine office systems and procedures for reference filing systems and records keeping.
•
Demonstrated ability to use e-mail and voicemail systems.
•
Proven ability to work both independently and as a team member.
•
Ability to work independently, exercise good judgment, and demonstrate initiative.
•
Full command of the English language, both verbal and written.
•
Ability to travel to other campuses.
click
here
for a more detailed job description
Does this role sound like it was made for you, yet you don't check every box?
We at KPU understand that experiences and qualifications may look differently for everyone and, if this job description is of interest to you, we encourage you to apply.
Note to Applicants:
Kwantlen Polytechnic University welcomes and encourages applications from equity deserving groups and diverse experiences including, but not limited to, Indigenous people, racialized people, people with disabilities, and members of the 2S/LGBTQIA+ community.
If there are any barriers that you are experiencing or an accommodation that we can provide to support you through the application process, please reach out to us at humanresources@kpu.ca.
All qualified candidates are encouraged to apply; however, Canadians and permanent residents will be given priority.
We thank all applicants for their interest in employment with KPU. Only those selected for an interview will be contacted. 
Kwantlen Polytechnic University is committed to protecting the safety and welfare of employees, students, and the general public, and upholding the reputation and integrity of the University. For this reason, final applicants will be asked to undergo a background check.