Student, Disability Case Associate (Winter 2024)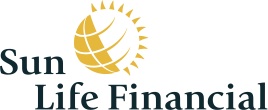 City : Edmonton
Category : Internship
Industry : Finance
Employer : Sun Life Financial
Nos programmes pour étudiants et nouveaux diplômés permettent de découvrir la Financière Sun Life de l'intérieur. Vous agirez concrètement dans l'intérêt des clients et des collectivités où nous sommes présents, tout en développant vos compétences et en acquérant une expérience utile et valorisante.
Description de poste:
Our team
We are responsible for managing disability claims to resolution. This includes:
Determining eligibility to disability benefits

Implementing the right interventions to support timely recovery and return to work

Supporting Clients during the absence and return to work period
What will you do?
Use the knowledge and medical concepts you have learned to support Disability Case Managers in managing their disability claims, working in partnership with them to help them bring their files to resolution

Conduct telephone interviews to obtain information to ensure complete understanding of the absence and types of support required to assist with return to work planning

Engage clients through open and respectful verbal and written communication to understand the medical, social and personal dimensions of their workplace absence

Identify and assess medical and non-medical influencing factors pre and post disability, functional capability, restrictions and limitations  to better understand what support is needed to get plan members back to work

Collaborate with the Disability Case Managers on developing and maintaining outcome-focused case management plans to help plan members return to work
What do you need to succeed?
Passionate: You are eager to understand the impact of different diagnoses (musculoskeletal, cardiac, mental health, etc.) on the lives of the plan members

Curious: You want to understand the complete story and have a passion for improving the health and well-being of Canadians

Analytical: You are detail oriented, you ask the right questions to uncover the information and are thorough in your pursuit

Proactive and Innovative: You love being busy and thrive with variety in your work, you see opportunities where others don't see solutions and you are good at thinking "outside the box"

Great communicator: You have the client at heart, you listen and you demonstrate empathy through written and verbal communication

Resourceful and Collaborative : You may not have all the answers, but you can figure out how to get them and will work collaboratively across teams to meet our clients' needs

Teamwork: You are caring at heart and are open to collaborating continually with your colleagues to serve our clients in exceptional ways

Resilient: You are able to handle and overcome difficult and stressful situations and take these situations as learning opportunities
What's in it for you?
Ability to work in a dynamic, collaborative environment where you are encouraged to share your ideas

A two-week formal training session to learn the necessary skills to successfully complete the role

Continuous support offered by a coach and a manager following the training

Mentoring offered by a Kinesiologist working in our department throughout your internship

Opportunity to work with more than 80 colleagues in the disability team with various professional and educational background (kinesiology, law, social worker, career counselor, etc.) 

A friendly, collaborative, and inclusive culture where you're an innovator and trusted partner.

An environment of continuous learning and improvement.

We're honoured to be recognized as a 2022 Best Workplaces in Canada by Great Place to Work® Canada.
L'échelle du salaire de base est pour l'emplacement principal du poste affiché. Le salaire de base qui pourrait vous être offert variera selon le programme pour diplômés dans le cadre duquel vous êtes choisi.
Les employés de la Financière Sun Life admissibles à plusieurs programmes pour diplômés participeront aussi à différents programmes de rémunération incitative, dont le montant octroyé est discrétionnaire et dépend du rendement de l'employé et de la compagnie.
Depuis toujours, la diversité et l'intégration sont au cœur des valeurs de la Financière Sun Life. Nous croyons qu'un effectif diversifié ayant des points de vue variés et des idées créatives est avantageux pour nos clients, pour les collectivités où nous exerçons nos activités, ainsi que pour nous tous, en tant que collègues. Nous accueillons avec enthousiasme les candidatures de personnes compétentes provenant de tous les horizons.
Les personnes handicapées ayant besoin de mesures d'adaptation pour présenter leur candidature et celles qui doivent consulter les offres d'emploi sur un support de substitution peuvent envoyer leur demande par courriel à l'adresse 'thebrightside@sunlife.com'.
À la Sun Life, nous voulons créer un environnement de travail flexible où nos employés sont outillés pour donner le meilleur d'eux-mêmes. Nous offrons plusieurs options de travail flexibles selon les exigences du poste et les besoins individuels. N'hésitez pas à en discuter pendant le processus de sélection.
Nous remercions tous les candidats de l'intérêt manifesté pour ce poste. Nous ne communiquerons qu'avec les personnes qui auront été retenues pour passer une entrevue.
Catégorie d'emploi:
Employé temporaire
Fin de l'affichage:
26/09/2023