Student Assistant, Teaching and Learning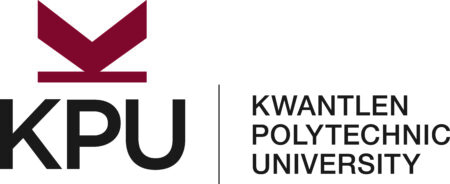 City : Surrey, BC
Category : 2057-Teaching and Learning Innovation Fund
Industry : Education
Employer : Kwantlen Polytechnic University - KPU
SUMMARY:
The Teaching and Learning innovation fund (TLIF) Grant Project Student Assistant provide support for an TLIF project. TLIF Grant student assistant responsibilities include supporting the TLIF grant project through conducting research, such as carrying out literature reviews, develop questionnaires, tabulating reports. The assistance is also expected to develop reports, presentation material, work with educational media, maintaining web sites and social media platforms. The student assistant is expected to communicate, coordinate, and promote project activities amongst key parties of the project.
PRINCIPAL DUTIES:
Conduct literature reviews and create annotated bibliography of key findings
Do library and online research as required (e.g., statistics, finding openly licensed images, etc.)
Assist in the development of questionnaires for data collection, field interviews
Conduct in-person and online interviews, focus groups, and/or help conduct interviews related to the grant project research
Tabulate interview results, analysis data, develop reports for project team review
Develop presentation materials, infographics and follow appropriate attribution, citation, and accessibility guidelines
Create educational media on a chosen platform (e.g., Kaltura, Camtasia)
Build and maintain content specific to the grant project in chosen platforms such as Moodle, Word Press and Pebble Pad
Develop and disseminate communication materials, build social media presence as requested, to support the grant project
Communicate and coordinate tasks between key parties critical and vital to the project
Provide support to fellow learners at the direction of TLIF project lead
PREFERED SKILLS & COMPETENCIES:
Preference given to students with experience in one or more of the following areas
Familiarity with conducting literature reviews, research using the KPU library databases
Work with technology platforms such as Moodle, and/or Pressbooks, and/or WordPress, and/or Kaltura, and/or Pebble Pad
Familiarity in working with MS Word, Excel, Power Point
Excellent oral and written communicating skills
Familiar with working with social media platforms such as Twitter, Instagram. LinkedIn
Does this role sound like it was made for you, yet you don't check every box?
We at KPU understand that experiences and qualifications may look differently for everyone and, if this job description is of interest to you, we encourage you to apply.
Note to Applicants:
Kwantlen Polytechnic University welcomes and encourages applications from equity deserving groups and diverse experiences including, but not limited to, Indigenous people, racialized people, people with disabilities, and members of the 2S/LGBTQIA+ community.
If there are any barriers that you are experiencing or an accommodation that we can provide to support you through the application process, please reach out to us at humanresources@kpu.ca.
All qualified candidates are encouraged to apply; however, Canadians and permanent residents will be given priority.
We thank all applicants for their interest in employment with KPU. Only those selected for an interview will be contacted. 
Kwantlen Polytechnic University is committed to protecting the safety and welfare of employees, students, and the general public, and upholding the reputation and integrity of the University. For this reason, final applicants will be asked to undergo a background check.