Strategic Capabilities Manager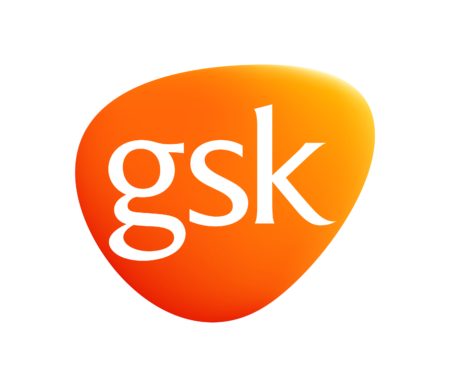 City : Canada Posting Location 10
Category : Other
Industry : Healthcare
Employer : GSK
Site Name:
USA - Pennsylvania - Philadelphia, Canada – Ontario – GTA, Home Worker - USA, UK - Hertfordshire - Ware
Posted Date:
Feb 1 2023
Are you interested in a medical affairs role that leverages your project management expertise to accelerate global medical affairs engagement?  If so, this Strategic Capabilities Manager role could be an ideal opportunity to explore.
Job Purpose:
This role is accountable for the implementation and operational elements of capability programs across roles in Medical Affairs that drive the delivery of the Medical Affairs Value Proposition. In partnership with Capability Directors on the team, this role seeks to understand the unique capability needs of Medical Affairs staff to shape and build relevant and meaningful capability initiatives that become embedded in ways of working and positively impact performance.
Responsibilities:
Manage the implementation of capability initiatives (budget, timing, logistics, etc.) and quality control of final deliverables.

In partnership with Capability Directors, assist with needs assessments, capability program design, delivery, measurement and embedding.

Oversee logistics and operations to ensure successful delivery and deployment of capability initiatives.

Lead on and maintain key enterprise deliverables, such as risk register, annual financial planning, etc.

Appropriately manage vendors to ensure high quality deliverables and efficient spend.

Lead the development of Keep Growing Campus (a key internal capability resource) sites maintaining content over time to ensure relevancy.

Track capability program budget liaising with Capability Director to flag key risks and opportunities.

Suggest continuous improvements to ensure impactful and relevant capability programs that drive performance change.

Build an advisory network of SMEs to inform program design at a local and global level for key programs.

Continually assess external environment for key trends and insights and determine implication for capability building within Medical Affairs
Key Required Capabilities:
Ability to work at pace, adapting and flexing to shifting priorities.

Ability to think strategically and see the bigger picture, considering broader implications for C&P initiatives and priorities.

Ability to think critically, analyzing and evaluating options to inform well thought-out decisions

Ability to manage multiple priorities and stakeholders while maintaining attention to detail

Experience working with budgets and forecasts, commercial and financial acumen

Continuously looking for opportunities to develop, build skills and share learnings across the team

Commitment to delivering high quality results, overcoming challenges, and focusing on what matters most

Ability to build strong relationships and manage trusted stakeholder relationships.
Why you?
Basic Qualifications

:

We are looking for professionals with these required skills to achieve our goals:
Post-secondary degree

5 or more years of experience in a pharmaceutical setting

3 or more years of project management or similar operational experience

Strong interpersonal, organizational, written, and oral communications skills

Superlative presentation skills, across lines and levels and with senior stakeholders

Experience in working with different cultures and time-zones.
​Preferred Qualifications:
If you have the following characteristics, it would be a plus:
Preferred MBA or higher degree

Excellent understanding of medical functions and medical affairs activities

Strong interpersonal, organizational, written and oral communications skills

Ability to develop relationships based upon trust and mutual respect.

Experience with building capabilities and/or implementing change initiatives.
Why GSK?
Our values and expectations are at the heart of everything we do and form an important part of our culture.
These include Patient focus, Transparency, Respect, Integrity along with Courage, Accountability, Development, and Teamwork. As GSK focuses on our values and expectations and a culture of innovation, performance, and trust, the successful candidate will demonstrate the following capabilities:
Agile and distributed decision-making – using evidence and applying judgement to balance pace, rigor and risk.

Managing individual and team performance.

Committed to delivering high quality results, overcoming challenges, focusing on what matters, execution.

Implementing change initiatives and leading change.

Sustaining energy and well-being, building resilience in teams.

Continuously looking for opportunities to learn, build skills and share learning both internally and externally.

Developing people and building a talent pipeline.

Translating strategy into action - a compelling narrative, motivating others, setting objectives and delegation.

Building strong relationships and collaboration, managing trusted stakeholder relationships internally and externally.

Budgeting and forecasting, commercial and financial acumen.
#LI*GSK
GSK is a global biopharma company with a special purpose – to unite science, technology and talent to get ahead of disease together – so we can positively impact the health of billions of people and deliver stronger, more sustainable shareholder returns – as an organisation where people can thrive. Getting ahead means preventing disease as well as treating it, and we aim to impact the health of 2.5 billion people around the world in the next 10 years.
Our success absolutely depends on our people. While getting ahead of disease together is about our ambition for patients and shareholders, it's also about making GSK a place where people can thrive. We want GSK to be a workplace where everyone can feel a sense of belonging and thrive as set out in our Equal and Inclusive Treatment of Employees policy. We're committed to being more proactive at all levels so that our workforce reflects the communities we work and hire in, and our GSK leadership reflects our GSK workforce.
If you require an accommodation or other assistance to apply for a job at GSK, please contact the GSK Service Centre at 1-877-694-7547 (US Toll Free) or +1 801 567 5155 (outside US).
GSK is an Equal Opportunity Employer and, in the US, we adhere to Affirmative Action principles. This ensures that all qualified applicants will receive equal consideration for employment without regard to race, color, national origin, religion, sex, pregnancy, marital status, sexual orientation, gender identity/expression, age, disability, genetic information, military service, covered/protected veteran status or any other federal, state or local protected class.
At GSK, the health and safety of our employees are of paramount importance. As a science-led healthcare company on a mission to get ahead of disease together, we believe that supporting vaccination against COVID-19 is the single best thing we can do in the US to ensure the health and safety of our employees, complementary workers, workplaces, customers, consumers, communities, and the patients we serve. 
GSK has made the decision to require all US employees to be fully vaccinated against COVID-19, where allowed by state or local law and where vaccine supply is readily available. The only exceptions to this requirement are employees who are approved for an accommodation for religious, medical or disability-related reasons.
Important notice to Employment businesses/ Agencies
GSK does not accept referrals from employment businesses and/or employment agencies in respect of the vacancies posted on this site. All employment businesses/agencies are required to contact GSK's commercial and general procurement/human resources department to obtain prior written authorization before referring any candidates to GSK. The obtaining of prior written authorization is a condition precedent to any agreement (verbal or written) between the employment business/ agency and GSK. In the absence of such written authorization being obtained any actions undertaken by the employment business/agency shall be deemed to have been performed without the consent or contractual agreement of GSK. GSK shall therefore not be liable for any fees arising from such actions or any fees arising from any referrals by employment businesses/agencies in respect of the vacancies posted on this site.
Please note that if you are a US Licensed Healthcare Professional or Healthcare Professional as defined by the laws of the state issuing your license, GSK may be required to capture and report expenses GSK incurs, on your behalf, in the event you are afforded an interview for employment. This capture of applicable transfers of value is necessary to ensure GSK's compliance to all federal and state US Transparency requirements. For more information, please visit GSK's Transparency Reporting For the Record site.