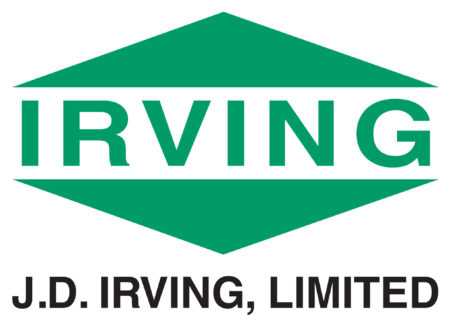 City : Lake Utopia
Category : Production & Skilled Trades
Industry : Paper manufacturing
Employer : J.D. Irving


STEAM PLANT RELIEF

The Opportunity:

We are looking for a motivated, 3rd-class Power candidate to fulfill the role of Steam Plant - Relief with our team at Lake Utopia Paper based in St. George, New Brunswick.

This is an entry level position into the Steam Plant Operations at Lake Utopia Paper, entailing primarily field work within the operating facility.
Key Responsibilities:
Provide shift relief for steam plant employees

Water tests and chemical additions

Fire extinguisher checks, lockouts, fire watch

Assisting the Steam Plant Operator with daily tasks

Housekeeping and supplies, including manual labor (cell cleaning and shoveling)

Willingness to bounce between Monday to Friday and shift work
Who We Are:
Our team operates within highly technical, fast paced, competitive businesses and is part of an integrated forest products value chain under J.D. Irving, Limited (JDI). Our goal is to play an integrated role in sustainably transforming our renewable forest resources into value-added products for today's consumer markets.

We are not just invested in forest products, we are invested in people. We know that our overall success is a combined effort, and we therefore strive to provide opportunities for our employees to learn, grow, and thrive. Being curious and focused on innovation is key to leading a successful team. True leaders never stop learning and are never satisfied with the status quo.

We operate four Pulp and Paper Mills out of Saint John and St. George, New Brunswick that produce a combined 1 Million Tonnes of Product and employ over 1000 employees.

You Have:
Education Required: Completed post-secondary education such as Power Engineering

3rd Class Power Engineering Ticket

Preference to individuals with relevant industry experience

Ability to think outside of the box and constantly look for continuous improvement opportunities

Display initiative and work flexibility

Must be medically fit and physically capable of manual labour

Lake Utopia Paper is a 24/7 operation - shift work will be required in this role.

We Have:
More than $400 million recently invested into improving and growing the Pulp & Paper Division, with significant future capital investment planned at all four of our Pulp and Paper Mills.

Career growth opportunities in Operations, Maintenance, Engineering, Leadership, and many other disciplines.

Significant investment in training including partnerships with some of the best Educational Institutions in the country.

The Company:
Founded in 1882, J.D. Irving, Limited (JDI) has operations in Eastern Canada (New Brunswick, Nova Scotia, Prince Edward Island, Quebec, Ontario, Newfoundland and Labrador), and the United States. We are a team of 18,000 dedicated employees.

To Apply for this Career Opportunity:

Please apply online by December 3rd, 2023.

We appreciate your interest in our company! Only those candidates selected for an interview will be contacted.

To learn more about our products and services, click here.

Lake Utopia Paper is committed to the principle of equal opportunity in its employment practices and to providing an environment free from discrimination and harassment for all employees.