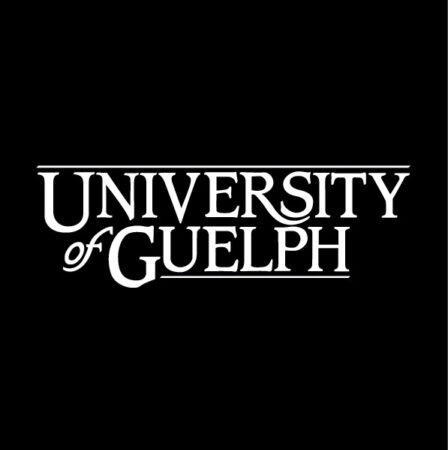 City : Guelph
Category : Other
Industry : Education and Research
Employer : University of Guelph
Printer-friendly version
PDF version
Forbes includes U of G Among Canada's Best Employers
Office, Clerical and Technical
Position covered by the Collective Agreement with USW Local 4120
Staffing Support Clerk
Department of Plant Agriculture, Ontario Agricultural College
Hiring #: 2022-0725
Please read the Application Instructions before applying
The Department of Plant Agriculture is one of Canada's largest and most diverse applied plant biology departments. It is a research-intensive department dedicated to teaching excellence. It has faculty, staff and graduate students located at the Guelph and Ridgetown Campuses, as well as the Simcoe, Vineland, and Bradford Research Centres. Plant Agriculture is a large and vibrant department, with 32 faculty members, approximately 30 regular full-time staff members, 110 graduate students and between 200-250 contractual, seasonal and student employees. Reporting to the Administrative Officer, the incumbent will be primarily responsible for providing human resource related administrative support for temporary full-time and part-time staff, student, and postdoctoral scholar appointments. This position also processes nil-paid appointments for Canadian visitors and volunteers.
Responsibilities of the position include:
Ensuring all required hiring documentation is complete and properly authorized

Preparing offer letters for new employees, extension letters for continuing employees, and termination letters for employees at the end of their appointments

Preparing HR data forms and entering or editing position data via the Human Resources Employee Records (HRER) System

Maintaining employee job fact sheets, banding records and confidential employee & payroll files

Reporting hours, overtime, vacation, and sick time for contractual and student employees via the Human Resources Time Entry System

Preparing, updating, and reconciling vacation reporting sheets, and monitoring vacation balances

Communicating with faculty & central HR regarding day-to-day HR matters, including confirming pay increases, vacation balances, approaching employee appointment end dates, etc.

Administering government and university subsidy programs for student employment such as: URA/USRA Program, Work Study Program, and the Summer Experience Program

Preparing and posting journal entries to process personnel related adjustments and corrections for salary, benefits, and account distributions

Updating website staff directory and several department e-mail listservs

Liaising with central HR regarding errors/issues with payroll and employee records

Participating in joint office duties and serving on department committees &/or projects, as assigned

Supporting and assisting other administrative staff, as required
Requirements of the position include:
Completion of a one (1) year community college diploma in Business Administration or Human Resources Management along with one (1) year of relevant experience, or an equivalent combination of education and experience

Knowledge of employment legislation as well as policies and procedures as they relate to contractual employment and personnel

Proficiency with Microsoft Office Suite (Word, Excel, etc.) and Adobe Acrobat

Proficiency with HRER and HR Time Entry as well as FRS and associated software (ADI) would be considered assets

Strong interpersonal, organizational and time management skills

Excellent communication skills, tact, and diplomacy

Proven ability to manage a large volume of work, prioritize tasks and meet firm deadlines

Dependability and ability to work effectively both independently and as a member of a team in a busy office environment with frequent interruptions
Position Number         128-157
Classification               USW, Local 4120 Salary Band 3
Salary Range              $21.76 Minimum
                                    $24.30 Normal Hiring Limit
                                    $29.38 Job Rate
At the University of Guelph, fostering a culture of inclusion is an institutional imperative. The University invites and encourages applications from all qualified individuals, including from groups that are traditionally underrepresented in employment, who may contribute to further diversification of our Institution.
Posting Date: 2022 11 23
Closing Date: 2022 11 30