Sr Specialist, Gateway Security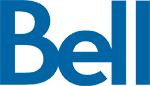 City : Montreal, Quebec
Category : Technology
Industry : Telecommunications
Employer : Bell
As the largest high-tech team in Canada, Network and Technology Services builds cutting edge fibre and 5G networks that drive how Canadians connect with each other and the world! Our team is at the forefront of developing Bell's leading products and services: Fibe TV and Internet, Wireless, Smart Home, cloud, security and IoT. We enable the delivery of the best content from Crave, TSN/RDS, iHeart Radio and dozens of other leading media properties to our customers any time, on any device. 
Summary
The Connected Home team under Bell Canada's Network organization is currently seeking an energetic and passionate Senior Consultant. Gateway Security to improve the in-home customer experience by the implementation or validation of network security solutions in support to Bell products and service. The successful candidate will have experience carrier Ethernet networking in both the definition of requirements, the design of solutions and testing of configurations, specifically in the access environment. The candidate will master home networking technologies such as routing, WiFi, Bluetooth and TCP/IP networking in general.
We are seeking a highly motivated individual who thrives in an exciting and constantly changing environment.
The Gateway Security consultant is responsible for the testing and implementation of security solution in gateways (aka modems) and the in-home ecosystem. The person will provide support to the production environment and ensure that the right security policies and practices are implemented and enforced, including conducting client penetration and vulnerability test and reports.
Key Responsibilities
The person's role will involve working with other stakeholders as a technical resource in all gateway security matters ranging from features, functionality to integration, specifications, and installation. The Gateway Security consultant work will entail defining WAN and LAN configurations, assisting in maintaining the operating system and security software used on the gateways or network. Responsibilities include but are not limited to:
Configure, implement, and maintain all security platforms and any other related software, such as anti-virus, routers, Anti-SPAM, switches, intrusion detection or intrusion prevention, firewalls, cryptography systems, SIEM, and MDM

Plan and appraise ongoing assessment of antivirus, application control, firewall, SIEM, VPN, SSL, intrusion detection or intrusion prevention and other network component policies

Guarantee network security best practices are executed through auditing: router, change control, switch, firewall configurations, and monitoring

Respond to periodic automated vulnerability testing, and lead remediation measures,

Coordinate and oversee log analysis for company managed services offerings to ensure customer policy and security requirements are met

Work with Corporate and Network Security to maintain security devices and show practical experience in managing firewalls, content filters, proxy servers and packet capture devices

Work in collaboration with appropriate stakeholders to ensure customers have devices that are fully operational and secure

Work under strict change control processes to ensure only authorized changes are made to devices

Collaborate with sales, product management, engineering, and other departments on security-related items and any other duties as assigned by the firm.
Candidate will be working with a multi-disciplinary team (software development, software/hardware integration, big data, customer support, field installation, etc.) to integrate, test and deploy residential gateways.
Critical Qualifications
BA/BS in Engineering, Computer Science or related field or equivalent work experience in the telecom industry

Proficient understanding of networking terminology and components (e.g. GPON, IP Routing)

Experience working with TCIP/IP, PPPoE, DHCP and Wi-Fi (802.11 standards)

Familiarity with Agile software development methodologies

Programming experience to demonstrate ability to write Python code or Unix scripts or other languages

Proficient with network analysis tools, such as Wireshark, WiFi Analyzer etc

Proficient using JIRA for work management and reporting

Extensive technical know-how of security network devices (switches, antivirus, firewalls, cryptography, SIEM) and any other security networking hardware or software tools

Experience identifying threats and developing appropriate protection measures

Hands-on experience and knowledge implementing, configuring, integrating and supporting the network security F5 Load balancers, BigIP or similar devices

Knowledge of networking concepts such as WAN connectivity, transport types and protocols, and experience with wireless technology and Wireless deployment for a user base over 500 users per site

Cisco orientated IOS understanding, working with Routers and Switch Platforms and Experience working with stakeholders at an Operational Level

Good team player, Self-confident, motivated, and independent

Excellent communication skills, both verbal and in writing

Ability to track multiple test efforts simultaneously and to be able to synthesize the results in fast paced environment

Ability to make decisions and solve problems while working under pressure

Ability to prioritize and organize effectively
Working Conditions
Ability to work in virtual teams, handling multiple projects with geographically dispersed team members.

Availability to work occasional weekends, evenings and nights, to meet hard deadlines and deployment activities.

Fast paced, changing working environment.
​#EmployeeReferralProgram
 
Adequate knowledge of French is required for positions in Quebec. 
 
Additional Information:
Position Type: Management 
Job Status: Regular - Full Time 
Job Location: Canada : Quebec : Montreal || Canada : Ontario : Ottawa || Canada : Ontario : Toronto 
Work Arrangement: Hybrid
Application Deadline: 06/26/2023 
For work arrangements that are 'Hybrid', successful candidates must be based in Canada and report to a set Bell office for a minimum of 3 days a week.  Recognizing the importance of work-life balance, Bell offers flexibility in work hours based on the business needs.
Please apply directly online to be considered for this role.  Applications through email will not be accepted.

At Bell, we don't just accept difference - we celebrate it. We're committed to fostering an inclusive, equitable, and accessible workplace where every team member feels valued, respected, and supported, and has the opportunity to reach their full potential. We welcome and encourage applications from people with disabilities.

Accommodations are available on request for candidates taking part in all aspects of the selection process. For a confidential inquiry, simply email your recruiter directly or recruitment@bell.ca to make arrangements. If you have questions regarding accessible employment at Bell please email our Diversity & Inclusion Team at inclusion@bell.ca.

Created: Canada, QC, Montreal
 
Bell, one of Canada's Top 100 Employers.