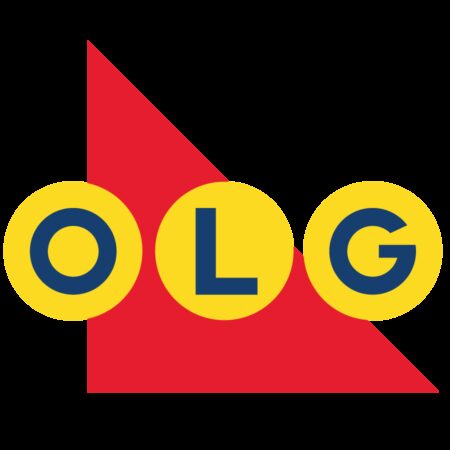 City : Toronto, Ontario, Canada; Sault Ste. Marie, Ontario, Canada;
Category : Full time
Industry : Lottery and Gambling
Employer : OLG
Sr Project Specialist (Contract Ends September 27, 2024)
GAME ON – OLG needs you
We've said GAME ON, and we mean it! Massive change is afoot in the gaming industry and beyond. Are you interested in being empowered to seize opportunities for growth; to be a part of a bold transformation to take customer success to a new level?  OLG is striving to be a gaming market leader and first choice for entertainment. We are ready to take this game to the next level and need a passionate Sr Project Specialist who will be accountable for assisting project managers in the delivery of assigned projects.  This involves monitoring project plans, schedules, budgets and expenditures, organizing and participating in stakeholder meetings to ensure project deadlines are met in a timely manner.  Throughout the project lifecycle, the Sr Project Specialist will also follow-up with different teams to resolve any issues or remove roadblocks that may potentially impact project timelines and deliverables.
YOUR ROLE IN THE GAME
Reporting to the VP Enterprise Project Management Office, you will be empowered to:
Maintain and monitor project plans, project schedules, budgets and expenditures to ensure projects meet established timelines and deliverables.

Ensure projects adhere to frameworks and all documentation is maintained appropriately for each project throughout the length of the project.

Prepare necessary materials, attend and participate in stakeholder meetings to document follow-up actions and decisions from the meetings.

Communicate plans, actions, risks and issues with key stakeholders and work with teams to assess project risks/issues and develop solutions where applicable.

Analyze project data and produce progress reports for stakeholder meetings, status updates with executive sponsors and for inclusion in enterprise project dashboards.

Build and manage relationships with multiple teams in order to effectively manage day-to-day activities, undertake project tasks as required to support the team.
CROSS FUNCTIONAL RELATIONSHIPS
Works with various members of the project team(s) and stakeholders to develop project timeline, schedules and oversee progress to ensure goals are met on time.

Acts as a bridge between the project manager and other project members and therefore needs to understand and deliver clear messages to target audiences. 
WHAT YOU NEED TO PLAY
Work experience: Experience in using computers for a variety of tasks, including Microsoft Project. 
Education: Bachelor's degree in business or related field and a minimum of two to three years of experience in a related field.  A project management certificate is an asset.
Skills:  Exceptional verbal, written and presentation skills. Ability to work effectively both independently and as part of a team.  Excellent time management skills and an ability to organize priorities based on deadlines.
Negotiation and Influence: ability to negotiate and influence effectively while being open to perspectives and maintaining strong relationships
Strategic Thinker: strong strategic and critical thinker with ability to delve into unique challenges and find creative solutions
Collaboration & fun: inclusive and collaborative work style while creating fun and excitement in our work
Integrity and trust: do what's right and operate with transparency and openness
PERKS OF JOINING OUR TEAM
Part of a Bigger Picture: socially responsible company that gives back all its profits to the province and people of Ontario

Flexible Work Environment: to help balance both work and life

You Matter: family friendly work practices and remote work

Freedom to Innovate: supports new and better ways to be successful

Be your Authentic Self: environment that values diversity as a source of strength

Learning Galore: 24-7 access to robust online learning programs 

Public Service Pension Plan: participate in a major defined benefit pension plan sponsored by the Government of Ontario

Variable Pay Program: performance-based incentives to share in our success
Learn about OLG – GAME ON!
OLG's purpose is to contribute to a better Ontario by delivering great entertainment experiences for our customers. We are a multi-billion-dollar organization with a wide array of business lines including, lottery, land-based casinos, digital lottery and casino, horseracing, and charitable gaming. OLG is amidst a massive transformation focusing on being customer obsessed and bringing our digital business to a whole new level.
The key to our success is our people. Our culture will be grounded in true, positive partnerships that embrace trust, clarity, and openness in all that we do. We are supporting and empowering employees and teams across the organization through greater accountability, leadership development and growth opportunities. OLG is embracing more flexible work options and family friendly work practices including remote work.
Equity, diversity, and inclusion are essential elements of our culture, the cornerstone to our values of respect, integrity, stewardship, and excellence. At OLG, our employees have the space to be themselves and use their perspectives and skills to benefit the people and the Province of Ontario.
While we are re-shaping and growing our business, we are unwavering when it comes to living our purpose, and ensuring our business delivers meaningful benefits for the people of Ontario. OLG's net profits are reinvested back into the province, contributing to the quality of life for Ontarians.
To learn more about OLG go to our website at  www.olg.ca  
We look forward to hearing from you, interested applicants please apply online by October 3, 2023.
OLG is an equal opportunity employer. We are committed to providing employment accommodation in accordance with the Ontario Human Rights Code and the Accessibility for Ontarians with Disabilities Act. Please contact Human Resources at careers@olg.ca if you require accommodation at any time throughout the hire process.
We thank you for your interest in this opportunity; however only those individuals selected for an interview will be contacted.
Personal information is collected by the Ontario Lottery & Gaming Corporation (OLG) and/or its third party service provider(s) under the authority of the Ontario Lottery and Gaming Corporation Act, 1999, SO 1999, c 12, Sch L and the Employment Standards Act, 2000, S.O. 2000, c. 41 (as amended) and will be used for the purpose of determining qualifications for employment with OLG and for recruitment modernization initiatives. The information will be managed in accordance with all applicable laws, OLG's Protection of Privacy Policy (the Policy) and related policies and procedures. For any questions about this collection, please contact careers@olg.ca, 800-70 Foster Drive, Sault Ste. Marie, ON, P6A 6V2.