Sr. Optimization Strategy Analyst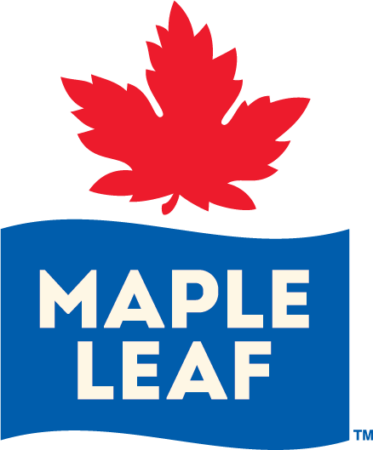 City : Mississauga
Category : Other
Industry : Food/Packaging
Employer : Maple Leaf Foods
A Sustainable, Forward Thinking Protein Company
Maple Leaf Foods is a leading meat and plant-based protein company, employing over 11,500 people and publicly traded on the Toronto Stock Exchange. We are proud of our roots, which trace back well over 100 years, but our vision and purpose are decidedly forward looking. As we pursue our vision to become the most sustainable protein company on earth, we are committed to creating shared value – creative business value through addressing some of the world's most critical social and environmental challenges. Our goal is to build a more sustainable food system, which provides nutritious affordable food, operates within planetary limits, cares for animals responsibly, and meaningfully engages with our communities to advance a more just society. We are advancing bold changes within Maple Leaf and more broadly within society to pursue our vision. We deeply believe this is the sustainable path to growth.
Our job is to make great food
Maple Leaf Foods embraces a strong values-based culture, where our people are deeply engaged in work that is purposeful, fast-paced and challenging. We cultivate an open, non-bureaucratic and inclusive workplace that fosters safety and transparency, along with individual leadership and accountability. Each Maple Leaf team member has a voice and plays an active role in helping all of us achieve our goals with passion and discipline. We support one another to grow professionally, to learn new skills and to take on challenging experiences in the spirit of continuous improvement
Raise the Good in Food
We have united behind a shared purpose – to Raise the Good in Food. This spans a dramatic transformation of our flagship Maple Leaf brand, replacing anything artificial with simple, natural ingredients; investments and process changes to reduce our environmental footprint by 50% by 2025; building a diverse and inclusive culture where all talent thrives; becoming a leader in animal care; and advancing food security through our charitable foundation, the Maple Leaf Centre for Action on Food Security.
Our Leadership Values 
Eight core values guide us in everything that we do.
Do What's Right
Shared Value
High Performance
Diverse and Inclusive Teams
Disciplined Decision Making
Our Accountability
Intense Curiosity
Transparency and Humility
The Opportunity
Reporting to the Director of Poultry Business Optimization, the Sr. Optimization Strategy Analyst is responsible for creating and updating Supply vs Demand outlooks. Review and summarize margins within the poultry business and call out issues. Provide insight on areas to upgrade our business based on raw poultry segment. The Sr. Optimization Strategy Analyst will also provide support in deck creation for internal and external customer presentations and updates.
A snapshot of some of the exciting things you will lead and do:
Information Gathering: Working at all levels of the Poultry organization to solicit input, gather information, organize options for analysis.
Qualitative & Quantitative Analysis: Complete business analytics to support taking on new business or trading up existing business. GP$ comparison and Supply options.
Synthesis and Documentation: Synthesizing collected information, analytical findings and issues into concise actionable summaries suitable for presentation to senior management and Maple Leaf customers.
Stakeholder Management: Working with Director of Poultry Business Optimization on developing fact-based recommendations and action plans on key business issues involving supply, markets and launch plans.
Interpersonal: Build strong working relationships with other our Poultry network.
Project Management: Support and direct Optimization team on projects involving existing and new business. Drive trade up of our supply mix.
Reporting: Provide daily reporting on GP$ performance across our poultry channels. Lead Product Management and marketing teams to improve underperforming through recommendations.
Lead London Poultry Business mix accountability. Review and drive solutions on areas not meeting aligned business plans.
Write and maintain new business opportunity trackers and lead weekly POM meetings where needed.
Lead through insights and recommendations on key cut profitability and track monthly GPS on selected cuts to the rest of the poultry business.
Position Outcomes
Demonstrated ability to interact and contribute to the Poultry Optimization team and other departments in achieving their goals and objectives
Demonstrated ability to lead cross functional process and explain recommendations.
Demonstrated ability to gather and summarize data to help influence key optimization business decisions.
Demonstrated ability to create and update data base of presentations and recommendations for Poultry business optimization team.
What we have to offer you:
Be part of a company with an inspiring and unique vision, with a deep commitment to sustainability and expanding its leadership in sustainable protein across North America
Professional and career development opportunities
Competitive Health and Wellness benefits that start on your first day of employment
Defined Contribution Pension Plan
Commitment to Learning – courses, resources and tools provided to all employees
Employee Assistance Program
What you will bring:
• 3 to 5 years of experience in Strategy / Product Management / finance.
• University degree or Community College diploma in a related field
• Demonstrated project and / or financial experience.
•Team player with strong communication and problem solving skills.
• Ability to work in a fast paced, changing environment
• Ability to work independently and drive to solutions.
• Action oriented with a proven ability to execute in a highly demanding environment
• Exceptional organizational abilities and time management skills
• Professional attitude and dedication to outstanding quality
• Ability to improve process by proactively seeking and implementing new opportunities
• Ability to understand stakeholder needs and meet those needs in a timely manner
• Superior analytical skills and the ability to quickly and efficiently evaluate large data sets using advanced techniques (pivot tables, logic statements, macro information)
• Superior IT skills including Excel, Word, Power Point/Think cell, SAP and BPCS
Maple Leaf Foods is committed to ensuring the health and safety of all our employees.  As part of this commitment, we have adopted a number of COVID-19 safety measures, including a requirement for all employees to be fully vaccinated by March 31, 2022 and to show proof of vaccination.   In keeping with this policy, successful candidates will need to provide proof of vaccination by March 31, 2022 (or prior to their first day of work if the start date is after March 31, 2022). We will of course consider accommodations for anyone unable to be vaccinated following human rights and other applicable laws
We thank all applicants for their interest in exploring employment opportunities with Maple Leaf Foods; however, only those selected for an interview will be contacted. Applicants may be subject to a background check and must meet the security criteria designated for the position.
Championing diversity and inclusion is a critical component to advancing our collective purpose and vision, living the Maple Leaf Leadership Values, and delivering winning results. Accommodation is available upon request for applicants with disabilities in the recruitment and assessment process and when hired; please contact our Talent Attraction Team at accommodations@mapleleaf.com.
#LI-Hybrid