Sr Manager Quality Assurance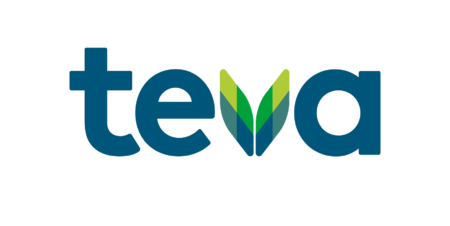 City : See posting
Category : See posting
Industry : Pharmaceutical/Healthcare
Employer : Teva Canada
Who we are
Together, we're on a mission to make good health more affordable and accessible, to help millions around the world enjoy healthier lives. It's a mission that bonds our people across nearly 60 countries and a rich, diverse variety of nationalities and backgrounds. Working here means working with the world's leading manufacturer of generic medicines, and the proud producer of many of the products on the World Health Organization's Essential Medicines List. Today, at least 200 million people around the world take one of our medicines every single day. An amazing number, but we're always looking for new ways to continue making a difference, and new people to make a difference with.
The opportunity
The Senior QA Manager provides QA oversight for the entire respective manufacturing/packaging facility. The Senior QA Manager will provide leadership, technical expertise and support to the staff in developing various QA related skills. Additionally, the Senior QA Manager will ensure all QA functions are carried out in accordance with SOPs/GMP/cGMP. This includes but is not limited to; Investigations, Sampling, QTAs, Product/Bulk release, Environmental monitoring/water sampling, ERP approvals, change controls, technical services and validation activities and audit readiness/inspections. The Senior QA manager will also ensure that training records are maintained with current procedures concerning Quality Operations and Production while providing guidance to staff in properly interpreting these procedures Between sites as required.
Essential Duties & Responsibilities:
Oversight of investigations of packaging components, raw materials, bulk, finished product, analytical and stability failures for the products produced at the site and to ensure that the investigations are complete and meet regulatory requirements. Ensure that all records of investigation are properly maintained and filed. Provides guidance to staff to ensure complete and accurate documentation of Quality Assurance activities. Also, monitor and track the implementation of CAPAs while ensuring compliance with all regulatory and corporate quality standards.
Ensures that all product complaints received from customers, health professionals and regulatory agencies for the products produced and packaged at the site are accurately, promptly and efficiently investigated and documented.
Fully comprehends the standard operating procedures concerning quality operations and production. Interprets and applies these procedures when necessary and provides guidance to Production and Quality & Compliance staff when requested. Maintains current knowledge of the FDA and Health Canada GMP regulation, policies and procedures relating to the manufacturing, packaging, testing, distribution and control of pharmaceutical products.
Oversight of manufacturing/packaging batch documentation audit and release of product produced at the site.
Directs the receipt, maintenance and requests for all raw materials and finished product retained samples to ensure that all samples are stored (and destroyed) in accordance with SOPs and GMP/cGMP requirements. Also, Directs the receipt, processing and provides the approval for all returned goods to ensure only suitable returned product is permitted to be returned to stock.
Performs ongoing staff performance assessment and makes recommendations for promotion, salary revision, disciplinary action, staff development program and interview for hiring new personnel capable of meeting departmental and company needs.
Hazard Recognition and Investigation Skills: Identify, prevent, and proactively correct workplace hazards and conditions. Perform incident/accident investigations, root cause analysis, and establish appropriate corrective actions.
Role Modeling: Role modelling of EHS practices to prevent the release of materials/energy, reduce EHS impacts, and ensure adherence to EHS regulatory requirements and procedures.
Participates in hosting Regulatory/Internal Inspections.
Other Duties as assigned.
Your experience and qualifications
Qualifications:
University Degree/Science Related Discipline.
Experience:
Minimum (5) five years' experience in Quality Assurance, Quality Control, Technical Services, and/or Production in the pharmaceutical industry with prior supervisory experience required. 5 years of Managerial experience in Quality Control, Quality Assurance, Product Development or Production or a proven track record within pharmaceutical or a related industry preferred.
Must be computer literate with good working knowledge of ERP and QMS.
Good working knowledge of SOPs, GMPs, and cGMP's applicable to Quality Operations, Manufacturing and Packaging.
Analytical Theory, Instrumentation and Methods (USP, BP, EP) as they pertain to Analytical Investigations. This position requires a mechanical aptitude to understand manufacturing and packaging operations as well as the mechanical aspects of the plant such as HVAC and Purified Water systems. Experience with statistical analyses.
Advance writing skills: Ability to clearly and logical explain ideas in a concise and organized manner with the use of proper grammar.
Planning/Organizational skills: Highly organizational skills used to set and manage priorities for self and for the entire team, handle multiple tasks in a timely manner, and ability to consistently evaluated work processes and outcomes.
Problem solving: Must demonstrate ability to solve complex problems and analyze and apply appropriate solutions. Identifies and solves problems by gathering and applying information from a variety of sources. Must demonstrate ability to recognize critical situations and respond appropriately. Analyzes relationships among several parts of a problem or situation. Ability to anticipate obstacles and think of next steps. Recognizes multiple casual links: several causes of events, several consequences of actions, or multiple part chain of events. (A leads to B leads to C.
Math skills: Ability to perform intermediate computations for quantitative data analysis • Interpersonal skills: Educates internal and external customers on facts by taking into account differences in level of understanding, needs, and expectations.
Coaching and Leadership – Must demonstrate strong leadership and use of coaching models to help drive accountability, empowerment and engagement.
Already Working @TEVA?
If you are a current Teva employee, please apply using the internal career site available on "Employee Central". By doing so, your application will be treated with priority. You will also be able to see opportunities that are open exclusively to Teva employees. Use the following link to search and apply: Internal Career Site
The internal career site is available from your home network as well. If you have trouble accessing your EC account, please contact your local HR/IT partner.
Teva's Equal Employment Opportunity Commitment
Teva Pharmaceuticals is committed to equal opportunity in employment. It is Teva's global policy that equal employment opportunity be provided without regard to age, race, creed, color, religion, sex, disability, pregnancy, medical condition, sexual orientation, gender identity or expression, ancestry, veteran status, national or ethnic origin or any other legally recognized status entitled to protection under applicable laws.