Sr. Manager, Enterprise Architecture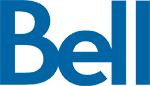 City : Montreal, Quebec
Category : Technology
Industry : Telecommunication Services
Employer : Bell
As the largest high-tech team in Canada, Network and Technology Services builds cutting edge fibre and 5G networks that drive how Canadians connect with each other and the world! Our team is at the forefront of developing Bell's leading products and services: Fibe TV and Internet, Wireless, Smart Home, cloud, security and IoT. We enable the delivery of the best content from Crave, TSN/RDS, iHeart Radio and dozens of other leading media properties to our customers any time, on any device. 
Reporting to the Director of EA, you thrive in thinking outside of the box, are in tune with the latest collaboration, productivity and IT service trends and can deliver an ecosystem of solutions for our internal teams. You will develop technological strategies and execution plans that create differentiated value and through fostering strong relationships with cross-functional teams. You will interlock across business and organizational boundaries to develop world-class technological ecosystems.
Key Responsibilities
• Build a high-performing team for strategy, product development and execution for the Abstraction Layer
• Set direction for the team in developing API best practices, standards and metrics for API use across the company
• Coach and mentor API architects in defining API features, architectures, as well as the security setup, scalability and monetization
• Guide market and customer insights research, technology and trends to identify customer needs, define opportunities and build business cases
• Act as a consultant to the business on service direction, evolve best standards and practise in API design and contribute to the development of the API Platform
• Provide vision on the creation and oversight of a combination of current and new systems and technologies to provide next-gen solutions
• Build strategy including ecosystem and partnering recommendations
• Drive a solution roadmap working in collaboration with Delivery teams, Product teams
• Lead customer segment-specific strategies, targeted messaging and use cases
• Evaluate new investments in collaboration with business groups to introduce new solutions as appropriate for specific customer segments
• Identify, negotiate and secure (build, buy, partner) COTS systems with strategic partners to build and maintain an industry leading ecosystem
• Cultivate a full lifecycle approach to evolving our portfolio of capabilities from ideation, development, launch, grow, harvest and retirement
Qualifications
5+ years of experience in product management, IT services, consulting or related disciplines with at least 4 years supporting teams

Experience working in Agile methodologies – Scrum, Kanban, Lean User Experience (UX), XP is desirable

Experience of PaaS/IaaS – Pivotal Cloud Foundry, Amazon Web Services (AWS) or Azure is desirable

Past working experience on API Management

Purpose-driven leadership with proven ability to inspire, motivate and support the development of team members to achieve excellence in the goals of our team members, customers and business.

A strategic mindset with strong technical, business and financial acumen; focused on the big picture and strategy while effectively managing diverse, dynamic, competing priorities in with ongoing program accountabilities

Deep understanding of the competition for target markets and is able to determine competitive positioning, differentiation, and future strategy

Effective collaboration skills and attention to detail; including the ability to influence and provide thought leadership at all levels of management, cross-functionally and externally, and to represent the company in commercial discussions and negotiations

Understanding of solution technologies regarding, productivity, information technology, cloud services and cloud computing and AI.

Able to develop integrated solutions and knowledge of how to integrate and optimize multiple end to end value chains

Program management skills -- ability to drive team to common goals, set and meet timelines

Passion for learning and innovation; solutions-oriented with an entrepreneurial spirit

Telco Experience is desirable
​#EmployeeReferralProgram
 
Adequate knowledge of French is required for positions in Quebec. 
 
Additional Information:
Position Type: Management 
Job Status: Regular - Full Time 
Job Location: Canada : Quebec : Montreal || Canada : Alberta : Calgary || Canada : Newfoundland : St. John's || Canada : Ontario : Mississauga || Canada : Ontario : Ottawa || Canada : Ontario : Toronto 
Flexible work profile: Mobile 
Application Deadline: 10/15/2023 
 
All team members are expected to reside in Canada and within a reasonable commuting distance from their work location to ensure that they are able to come to the office as required, whether the visit is planned or unplanned.
Please apply directly online to be considered for this role.  Applications through email will not be accepted.

At Bell, we don't just accept difference - we celebrate it. We're committed to fostering an inclusive, equitable, and accessible workplace where every team member feels valued, respected, and supported, and has the opportunity to reach their full potential. We welcome and encourage applications from people with disabilities.

Accommodations are available on request for candidates taking part in all aspects of the selection process. For a confidential inquiry, simply email your recruiter directly or recruitment@bell.ca to make arrangements. If you have questions regarding accessible employment at Bell please email our Diversity & Inclusion Team at inclusion@bell.ca.

Created: Canada, ON, Mississauga
 
Bell, one of Canada's Top 100 Employers.