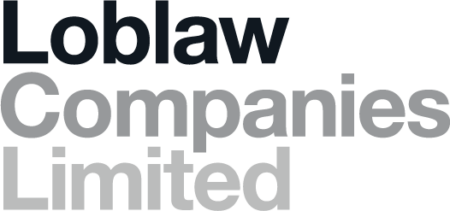 City : Brampton, Ontario
Category : Full time
Industry : Real Estate
Employer : Shoppers Drug Mart®
Referred applicants should not apply directly to this role.
All referred applicants must first be submitted through Workday by a current Loblaw Colleague.
Come make your difference in communities across Canada, where authenticity, trust and making connections is valued – as we shape the future of Canadian retail, together. Our unique position as one of the country's largest employers, coupled with our commitment to positively impact the lives of all Canadians, provides our colleagues a range of opportunities and experiences to help Canadians Live Life Well®.

At Loblaw Companies Limited, we succeed through collaboration and commitment and set a high bar for ourselves and those around us. Whether you are just starting your career, re-entering the workforce, or looking for a new job, this is where you belong. 
The Sr. Manager of Engineering job description entails overseeing and handling various parts of Engineering / Design process, such as planning, directing, coordinating the activities of colleagues, choosing consultants, and monitoring performance. Reporting to the Director of Engineering.
Responsible for overseeing the development of engineering drawings for all new construction and major renovations for the West in order to support the organizations capital plan. Make key decisions to ensure that all projects are engineered consistently and adhere to company standards and are completed on time.
Some of the duties that may be executed by the colleague include spearheading the engineering of all new builds and major renovations projects. Which include and not limited to drawing coordination and review. Setting timelines and coordinating cost effective engineering drawings, and coordinating and directing consultants.
 
RESPONSIBILITIES:
Actively promote a positive and productive work environment, aligned with our Blue Culture core values.
Manage and develop relationships with consultants, vendors and contractors.
Plan, Engineer and develop projects with the Real-Estate and Operations teams.
Oversee the development of engineering drawings for all new construction and major renovations nationally supporting the execution of the organizations capital plan.
Work with Planning, Legal, Real Estate, and Construction, and consultants to develop Schedule C (Landlord work schedules)
Review and approve all plans and schedules submitted by landlords for accuracy in accordance with schedules (leaseholds).
Work effectively and collaborate with Real-Estate/ Legal, Planning, construction, Design, Maintenance, Procurement and Operations teams.   
Manage and coordinate all activities related to Engineering, and Due

Diligence  

Conduct Coordination meetings with consultants ensuring consistency in design and adherence to standards.
Participate on site visits, and in site meetings as required
Work with internal teams to develop, implement, and maintain National Models and Standards.
Actively seek and incorporate new initiatives, standards into projects
Develop/ maintain Schedule C's.
Analyze, manage, and mitigate risks. 
Provide expertise to resolve

construction/Engineering

issues as and when required
Provide guidance on local code and regulation compliance requirements
Responsibility of evaluating and determining costs by preparing a budget, showing both soft and hard costs and coming up with ways to reduce budgets (value engineering)
Coordinate and direct the following teams that will be reporting into the Director of Engineering

Engineering
Site & Due Diligence
QUALIFICATIONS
10+ years of construction experience, preferably in the commercial and Industrial spaces
5+ years of people management and leadership experience 
Degree/ diploma in Architecture or Engineering
Proven leadership skill in managing large teams and managing multiple project portfolios
Strong understanding of current workplace regulations, building codes, and legislation
Strong interpersonal skills, work efficiently and effectively with other professionals
Ability to drive and ensure accountability
Ability to work with cost functional teams /departments
Excellent communication skills both oral and written (bilingualism a plus).
Strong passion for the construction industry and forward thinking/ innovative.
Travel to stores pre/ post construction
Our commitment to Sustainability and Social Impact is an essential part of the way we do business, and we focus our attention on areas where we can have the greatest impact. Our approach to sustainability and social impact is based on three pillars – Environment, Sourcing and Community – and we are constantly looking for ways to demonstrate leadership in these important areas. Our CORE Values – Care, Ownership, Respect and Excellence – guide all our decision-making and come to life through our Blue Culture. We offer our colleagues progressive careers, comprehensive training, flexibility, and other competitive benefits – these are some of the many reasons why we are one of Canada's Top Employers, Canada's Best Diversity Employers, Canada's Greenest Employers & Canada's Top Employers for Young People.
If you are unsure whether your experience matches every requirement above, we encourage you to apply anyway. We are looking for varied perspectives which include diverse experiences that we can add to our team.

We have a long-standing focus on diversity, equity and inclusion because we know it will make our company a better place to work and shop. We are committed to creating accessible environments for our colleagues, candidates and customers. Requests for accommodation due to a disability (which may be visible or invisible, temporary or permanent) can be made at any stage of application and employment. We encourage candidates to make their accommodation needs known so that we can provide equitable opportunities.  
 
Please Note:
Candidates who are 18 years or older are required to complete a criminal background check. Details will be provided through the application process.