Sr. Director, Operations Strategy & Continuous Improvement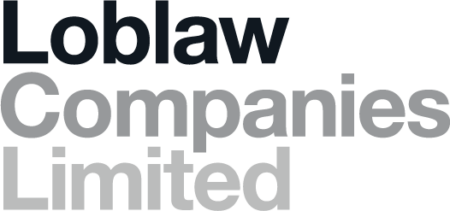 City : Brampton, Ontario
Category : Full time
Industry : Business Support
Employer : Shoppers Drug Mart®
Referred applicants should not apply directly to this role.
All referred applicants must first be submitted through Workday by a current Loblaw Colleague.
Come make your difference in communities across Canada, where authenticity, trust and making connections is valued – as we shape the future of Canadian retail, together. Our unique position as one of the country's largest employers, coupled with our commitment to positively impact the lives of all Canadians, provides our colleagues a range of opportunities and experiences to help Canadians Live Life Well®.

At Loblaw Companies Limited, we succeed through collaboration and commitment and set a high bar for ourselves and those around us. Whether you are just starting your career, re-entering the workforce, or looking for a new job, this is where you belong. 
Does having the ability to work at Canada's largest retailer to positively impact the lives of Canadians every day excite you? If so – read on!
 
Reporting directly to the VP, Enterprise Operations, the Senior Director, Operations Strategy & Continuous Improvement partners with stakeholders to play a meaningful role operationalizing key strategies for our Grocery Retail Business Units across Operations and Merchandising. As part of the Enterprise Operations Leadership Team you will develop and implement many of our organization's most impactful strategies and processes.
 
What you'll do:
Support the development and management of key Enterprise Operations projects including the development of annual strategic plans & operating goals / objectives of the team, with guidance and input from business leaders.
Lead a diverse high-performance team to drive business results while fostering a collaborative and ownership driven culture.
Maintain a comprehensive understanding of the KPI's, current performance, and potential drivers of change while leveraging analytics to course correct and establish new proactive tactics.
Provide ongoing strategy, visibility and progress of key initiatives to senior management team through business reviews and other avenues.
Play a leading role in bringing industry insights to the team and broader business.
Help identify and support business unit leaders on specific initiatives where there is cross over or commonality.
Collaborate in a matrixed environment to implement planned activities and programs, always striving to increase operational effectiveness within our business.
What you'll bring:
Post secondary equivalent to a Bachelor's degree in Business, Economics, Engineering or related field. MBA is an asset.
8+ years experience in grocery retail, corporate strategy, business operations or equivalent experience.
Proven track record of creating and executing large scale transformational initiatives while leading a highly engaged team.
Ability to effectively influence and collaborate, with all levels of the organization to build strong working relationships in a team-oriented, deadline driven environment.
Strong project management, and problem-solving skills.
Knowledge of store / operational level tools and processes that drive efficiencies
You have strong written and oral communications skills that showcase your ability to synthesize complexity into a concise, compelling, and cohesive story.
Able to work independently, at times through ambiguity and shifting business priorities.
You possess a superior level of initiative and judgment to organize and prioritize tasks, workload and projects.
Demonstrated experience handling complexity and leading projects in a highly matrixed organization.
Strong organizational skills, flexibility and capable of prioritizing tasks to handle multiple projects concurrently.
Proven ability to develop creative solutions to meet business challenges, while obtaining alignment from all partners.
A capacity to understand and interpret conflicting goals and needs of diverse groups with a track record of developing processes or approaches to get projects off the ground
Outstanding knowledge of all Microsoft tools including, PowerPoint, Excel, Outlook, Teams & Planner
If you're up to the challenge, then we would love to hear from you. Apply today, and get the process started!
At Loblaw, we respect the environment, source products with integrity and make a positive difference in the community. Our CORE Values – Care, Ownership, Respect and Excellence – guide all our decision-making and come to life through our Blue Culture. We offer our colleagues progressive careers, comprehensive training, flexibility, and other competitive benefits – these are some of the many reasons why we are one of Canada's Top Employers.
Loblaw recognizes Canada's diversity as a source of national pride and strength. We have made it a priority to reflect our nation's evolving diversity in the products we sell, the people we hire, and the culture we create in our organization. At Loblaw, we celebrate diversity where differences are valued and supported. Commitment to being an equal opportunity employer is a priority to us, and we encourage people from all backgrounds and identities to apply to our jobs.
Accommodation in the recruitment, assessment, and hiring process is available upon request for applicants with disabilities.
We thank all candidates for their interest but please note, those candidates who meet the minimum requirements for the position will be contacted.
Our commitment to Sustainability and Social Impact is an essential part of the way we do business, and we focus our attention on areas where we can have the greatest impact. Our approach to sustainability and social impact is based on three pillars – Environment, Sourcing and Community – and we are constantly looking for ways to demonstrate leadership in these important areas. Our CORE Values – Care, Ownership, Respect and Excellence – guide all our decision-making and come to life through our Blue Culture. We offer our colleagues progressive careers, comprehensive training, flexibility, and other competitive benefits – these are some of the many reasons why we are one of Canada's Top Employers, Canada's Best Diversity Employers, Canada's Greenest Employers & Canada's Top Employers for Young People.
If you are unsure whether your experience matches every requirement above, we encourage you to apply anyway. We are looking for varied perspectives which include diverse experiences that we can add to our team.

We have a long-standing focus on diversity, equity and inclusion because we know it will make our company a better place to work and shop. We are committed to creating accessible environments for our colleagues, candidates and customers. Requests for accommodation due to a disability (which may be visible or invisible, temporary or permanent) can be made at any stage of application and employment. We encourage candidates to make their accommodation needs known so that we can provide equitable opportunities.  
 
Please Note:
Candidates who are 18 years or older are required to complete a criminal background check. Details will be provided through the application process.