Sr. Consultant, Healthcare Solutions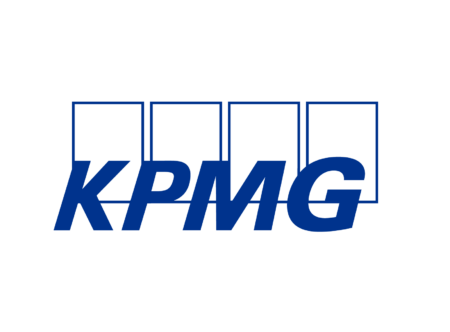 City : Halifax
Category : Advisory
Industry : Finance
Employer : KPMG
Overview
Please note that you are limited to one application during the recruitment period as we ask you to think ahead of what office and service line you are most interested in.

At KPMG, you'll join a team of diverse and dedicated problem solvers, connected by a common cause: turning insight into opportunity for clients and communities around the world.
The opportunity:

KPMG's Healthcare & Life Sciences Practice helps clients to address their most pressing concerns including continuously streamlining operations to unlock value, deliver bottom-line improvements and enhance quality and service levels.
Our Healthcare & Life Sciences practice is looking for a Full-time Sr Consultant to join our Halifax team starting January 2023 to support operations improvement, care system re-design, digital health and workforce engagements working directly with senior leadership and clients across the Healthcare industry. Positions are available in the following service lines:
Healthcare Operations

Digital Health
What you will do
Working with senior KPMG leaders to enhance and working cross-functionally within the Management Consulting practice to integrate the full health and life sciences service offerings

Operational Excellence

Digital Health

Care System Redesign (large scale transformation like policy, shared services, organizational redesign / restructuring, etc.)

Workforce

Advanced Analytics

Support clients realize and achieve strategic objectives through potential initiatives like:

Cost-Optimization / Cost Take-Out

Clinical operational service delivery reviews and redesign

Health services planning

Health systems planning

Workforce optimization

Clinical Program Reviews and assessment

Clinical Process Redesign across the care continuum

Care transformation through digital strategy and enablement

Digital ecosystem and infrastructure modernization

Clinical Information System implementation support and assurance

Drive business development through various activities including proposals, network events and other key activities

Travel may be required when safe to do so
What you bring to the role
You have 3-5 years of professional experience in 

healthcare and life sciences operational excellence, management consulting, strategy or policy development

 

Healthcare operations experience in relevant roles such as health informatics, health administration, clinical program management, policy development, regional health system leader and/or clinical experience is considered a strong asset and/or preferred 

Strong knowledge of the healthcare system in Canada is preferred, including healthcare policies, healthcare technologies, health system design, and service delivery models and trends 

You have experience with operations improvement including strong clinical workflows and operational processes across the care continuum 

LEAN and other Process Redesign experience

supported by current and relevant experience leading process redesign engagements in the last 5 years is an asset 

Strong Project and Program management experience to support results is preferred 

You have experience with data analytics and analysis to support all deliverables associated with operational excellence and process redesign 

You have experience leading and managing teams including training, coaching and mentoring to build internal capabilities 

Excellent communication skills, both written and verbal, with strong presentation skills 

Demonstrated experience and comfort working with executive healthcare leaders including C-suites 

You have planned and tracked projects, working with large data sets and making data-driven analytical decisions. You can deliver training and coaching to employees at all levels of the client organization to build internal capabilities. You have superior communication skills, both written and verbal, with the ability to communicate with client stakeholders, work closely in a collaborative team environment and lead teams and project deliverables. 
Keys to your success:

KPMG individuals Deliver Impact | Seek Growth | Inspire Trust and understand that a diverse workforce enables us to deepen relationships and strengthen our business.

Providing you with the support you need to be at your best




For more information about KPMG in Canada's Benefits and well-being, click here.
Our Values, The KPMG Way
Integrity, we do what is right | Excellence, we never stop learning and improving | Courage, we think and act boldly | Together, we respect each other and draw strength from our differences | For Better, we do what matters
KPMG in Canada is a proud equal opportunities employer and we are committed to creating a respectful, inclusive and barrier-free workplace that allows all of our people to reach their full potential. A diverse workforce is key to our success and we believe in bringing your whole self to work. We welcome all qualified candidates to apply and hope you will choose KPMG in Canada as your employer of choice. For more information about Inclusion, Diversity & Equity in Recruitment, please click here.
For general recruitment-related inquiries, please contact the HR Delivery Centre at cafmcdnhrsthotline@kpmg.ca.
If you have a question about accessible employment at KPMG, or to begin a confidential conversation about your individual accessibility or accommodation needs through the recruitment process, we encourage you to contact us at cafmcdnhrsthotline@kpmg.ca or phone: 416-777-8002 or toll free 1-888-466-4778.