Sr. Analyst, Strategic Insights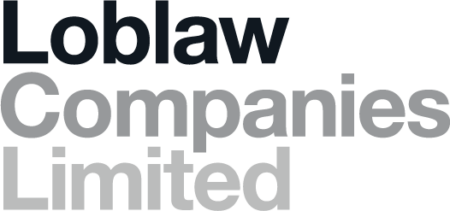 City : Brampton, Ontario
Category : Full time
Industry : Marketing
Employer : Shoppers Drug Mart®
Referred applicants should not apply directly to this role.
All referred applicants must first be submitted through Workday by a current Loblaw Colleague.
Come make your difference in communities across Canada, where authenticity, trust and making connections is valued – as we shape the future of Canadian retail, together. Our unique position as one of the country's largest employers, coupled with our commitment to positively impact the lives of all Canadians, provides our colleagues a range of opportunities and experiences to help Canadians Live Life Well®.

At Loblaw Companies Limited, we succeed through collaboration and commitment and set a high bar for ourselves and those around us. Whether you are just starting your career, re-entering the workforce, or looking for a new job, this is where you belong. 
Why is this role important?
At Loblaw, we know that our customers expect the best from us. Whether that means building the best, most innovative shopping experiences, or delivering products and services that will impact the lives of people across the country, we're up for the challenge. The Customer Centre of Excellence ("COE") is the team responsible for building customer understanding across the businesses of Canada's largest and most successful retailer. We are an entrepreneurial, fast-paced, and collaborative team working towards transforming the way Canadians shop by creating industry leading customer experiences, and we're only just getting started! To achieve these goals, we are looking for talented and passionate individuals who want to collaborate, solve challenging problems, and make significant and lasting impact on Canadians.
About this Role
Reporting to the Sr. Manager, the Sr. Analyst, Strategic Insights will be responsible for supporting the team execute strategic human centric insights projects that transform our business. The winning candidate will play an important role in a small and growing team of future-focused strategic partners who collaborate with a wide range of executives to define and measure business strategies founded in insights.
As the Sr. Analyst, Strategic Insights you'll support the Strategic Insights teams through all aspects of project development and execution, assisting with the day-to-day operations of various programs and conducting analyses to uncover novel, impactful insights. The winning candidate will work on a diverse range of projects that are reflective of the products and services that Loblaws offers its customers.
What You'll Do
Support strategic insights projects that are transformative for our business

Plan and coordinate a broad range of research activities, developing timelines, and managing the orderly flow of research projects from initial scoping and development to delivery and production of final assets

Work closely with internal stakeholders to translate strategic problems into research objectives that aim to fill key knowledge gaps

Synthesize large amounts of data from multiple sources, including customer research data tables, trends reports, and internal transaction data. Extrapolate and interpret the information to uncover actionable insights

Build presentations to clearly articulate insights, simplify complex data, and tell a compelling story for various levels of audiences, including Executives and C-Suite

In collaboration with Senior Manager, present findings and ensure that our human-insights lead to action within the organization

Through the development of stakeholder relationships, build a strong understanding of strategic priorities for the business

Manage small-scale projects from start to finish with the support of Sr. Manager

Mentor and coach junior Analysts and Co-op Students
How You'll Do It
Through research experience, strong storytelling, leadership skills, and demonstrated business acumen

Excellent project management, organization, and analytical skills.

Collaborative team player who is a motivated, proactive self-starter.

Strong communicator with experience in developing and presenting insights using advanced storytelling skills

Understanding of quantitative and qualitative research methods with experience in quantitative modelling and extraction of themes from qualitative research

Leveraging Foresight methodologies to create future-focused consumer reports

Strategic thinker with keen interest in consumer shopping behaviours and trends

Exposure and familiarity with large data sets that include retail sales and consumer data

Exceptional attention to detail

Superior Excel and PowerPoint Skills

Some exposure to cloud-based data computing platforms is an asset, but is not required (i.e., Google Cloud, Amazon Web Services, etc.)
Role Requirements
2-4 years of relevant experience.

Degree in Business Administration, Social Sciences, Statistics, Mathematics, or another relevant field.

Experience with retail industry an asset.
Our commitment to Sustainability and Social Impact is an essential part of the way we do business, and we focus our attention on areas where we can have the greatest impact. Our approach to sustainability and social impact is based on three pillars – Environment, Sourcing and Community – and we are constantly looking for ways to demonstrate leadership in these important areas. Our CORE Values – Care, Ownership, Respect and Excellence – guide all our decision-making and come to life through our Blue Culture. We offer our colleagues progressive careers, comprehensive training, flexibility, and other competitive benefits – these are some of the many reasons why we are one of Canada's Top Employers, Canada's Best Diversity Employers, Canada's Greenest Employers & Canada's Top Employers for Young People.
If you are unsure whether your experience matches every requirement above, we encourage you to apply anyway. We are looking for varied perspectives which include diverse experiences that we can add to our team.

We have a long-standing focus on diversity, equity and inclusion because we know it will make our company a better place to work and shop. We are committed to creating accessible environments for our colleagues, candidates and customers. Requests for accommodation due to a disability (which may be visible or invisible, temporary or permanent) can be made at any stage of application and employment. We encourage candidates to make their accommodation needs known so that we can provide equitable opportunities.  
 
Please Note:
Candidates who are 18 years or older are required to complete a criminal background check. Details will be provided through the application process.