Spécialiste, Service des règlements, Invalidité – Bilingual Disability Claims Specialist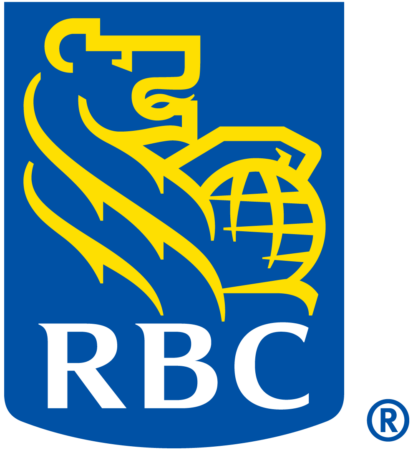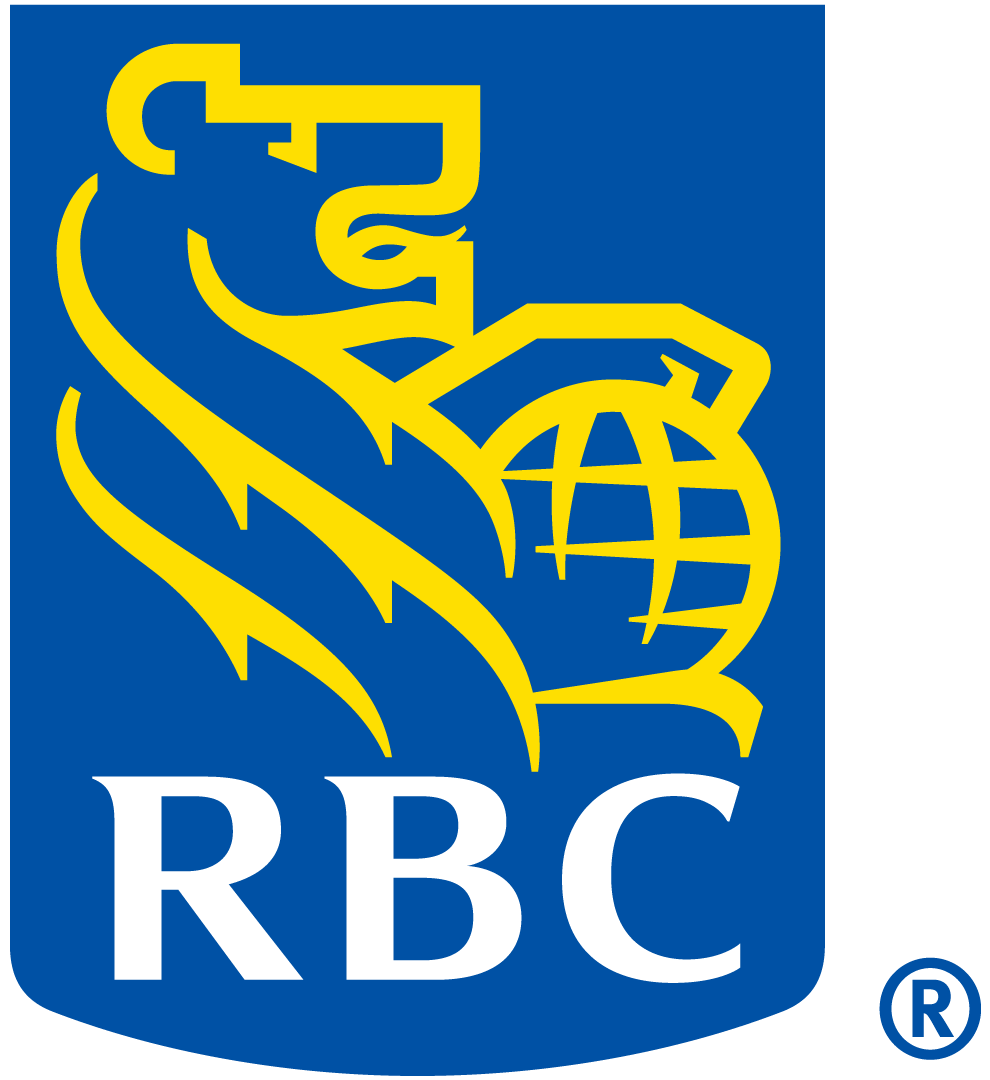 City : MONTRÉAL, Quebec, Canada
Category : Operations
Industry : Financial/Banking
Employer : RBC
Come Work with Us!

At RBC, our culture is deeply supportive and rich in opportunity and reward. You will help our clients thrive and our communities prosper, empowered by a spirit of shared purpose.

Whether you're helping clients find new opportunities, developing new technology, or providing expert advice to internal partners, you will be doing work that matters in the world, in an environment built on teamwork, service, responsibility, diversity, and integrity.
Spécialiste, Service des règlements, Invalidité - Bilingual Disability Claims Specialist| Spécialiste, Service des règlements, Invalidité
En quoi consiste l'emploi ?
 *Nous embauchons actuellement – Postulez maintenant !  Travail hybride ou principalement à distance
À titre de spécialiste, Service des règlements, Invalidité, vous devrez gérer des demandes de prestations d'invalidité de courte ou de longue durée dans un environnement numérique multidisciplinaire marqué par un rythme rapide, en vous assurant que les normes de qualité du service sont respectées et que le service clientèle offert est de qualité supérieure. Vous serez responsable de chaque étape du processus de gestion des demandes de prestations d'invalidité, de l'évaluation initiale des renseignements médicaux et des dispositions de la police à l'élaboration d'un plan de gestion. Notamment, vous devrez déterminer les besoins dans chaque dossier, assurer le suivi de la réalisation du plan, et collaborer avec le demandeur, l'employeur et les prestataires de services pour le retour au travail de l'employé. Vous devrez mettre en œuvre des stratégies de gestion des risques financiers, réputationnels et réglementaires pour l'entreprise, de même que des stratégies visant à optimiser les relations avec l'entreprise et la rétention de sa clientèle.

Quelles seront vos tâches ?
Gérer des demandes de prestations selon un modèle multidisciplinaire pour assurer une évaluation objective, exhaustive et équitable des demandes, garantir la conformité aux pratiques et procédures établies et à la réglementation, fournir un service clientèle optimal et gérer le risque réputationnel. Vous devrez aussi élaborer et mettre en œuvre des stratégies de gestion des demandes et, au besoin, de retour au travail pour les dossiers qui vous sont assignés.

Consigner les faits, les résultats d'analyse et les prochaines étapes de gestion du dossier, communiquer périodiquement avec les parties prenantes, évaluer la pertinence des outils et programmes connexes, obtenir les renseignements médicaux requis, fournir une estimation continue des dates clés du processus de traitement des demandes, et vous assurer que les plans de gestion des dossiers sont tenus à jour.

Veiller au respect de toutes les normes de qualité du service dans la gestion des dossiers. 

Gérer un nombre important de dossiers et communiquer les résultats aux clients de façon professionnelle.

Prendre ponctuellement des décisions, communiquer efficacement ces décisions parfois difficiles, et gérer les recours hiérarchiques avec les employeurs et les demandeurs.

Établir des relations efficaces avec les parties prenantes clés et les demandeurs pour appuyer le rétablissement et le retour au travail.

Compte tenu de la nature très sensible des renseignements recueillis dans le cadre du processus d'évaluation, faire preuve d'une extrême prudence afin d'en assurer la confidentialité.

À l'aide de diverses techniques et de façon continue, communiquer efficacement et établir des relations avec les membres des équipes, les parties prenantes, les partenaires commerciaux et les demandeurs pour contribuer au rétablissement et au retour au travail
Que vous faudra-t-il pour réussir ?
Compétences essentielles
Le titulaire de ce poste doit parler couramment l'anglais afin de servir la clientèle anglophone de la collectivité.

Diplôme universitaire ou collégial, de préférence en sciences de la santé ou dans un domaine connexe, et au moins deux ans d'expérience en gestion de dossiers d'invalidité de courte ou de longue durée dans le cadre de laquelle vous avez géré efficacement des demandes de prestations complexes.

Excellentes aptitudes pour l'organisation, l'analyse, la prise de décisions, et capacité de mener de front plusieurs tâches, de travailler sous pression dans un environnement stressant en respectant des échéances serrées, et d'équilibrer de multiples objectifs et priorités.

Solide maîtrise du français oral et écrit afin de pouvoir communiquer efficacement avec diverses parties prenantes, y compris le demandeur, les prestataires de services médicaux, l'employeur, les administrateurs d'avantages collectifs, les courtiers, les ressources humaines et les conseillers juridiques.

Capacité éprouvée à interagir avec les clients de façon professionnelle, y compris lors d'entretiens téléphoniques délicats, dans le souci d'offrir un service clientèle de qualité supérieure.

Excellentes aptitudes pour le service à la clientèle et la communication par téléphone, ainsi que la capacité de communiquer clairement des renseignements complexes et difficiles avec tact et empathie.

Connaissance des secteurs des soins de santé et de l'assurance, de la terminologie du secteur des soins de santé, des notions d'aménagement et de retour au travail, compréhension des modalités contractuelles, et capacité à examiner minutieusement les rapports médicaux et autres rapports.

Maîtrise de Microsoft Office et capacité de travailler avec plusieurs systèmes informatiques.
Compétences souhaitées
Capacité de gérer efficacement le changement.
Excellentes aptitudes pour la communication en anglais (à l'écrit et à l'oral).
Quels sont VOS avantages ?
Nous donnons notre pleine mesure, pensons autrement pour poursuivre notre croissance, et collaborons afin d'offrir des conseils fiables qui contribuent à la réussite des clients et à la prospérité des collectivités. Nous nous soucions du bien-être de chacun et nous sommes déterminés à réaliser notre plein potentiel, à favoriser l'essor des collectivités et à contribuer à la réussite de tous.
Un programme de rémunération globale comprenant des avantages sociaux à la carte, un programme de conciliation travail-vie privée, des programmes de développement de carrière, un régime de placements et un régime d'épargne-retraite

Une rémunération concurrentielle et un potentiel de revenus élevé

Tous les outils, la formation et le soutien dont vous avez besoin pour faire prospérer vos affaires et développer votre carrière

Options flexibles de conciliation travail-vie personnelle

Logiciels de pointe de RBC Assurances pour accroître votre productivité
What is the opportunity?
 *We're currently hiring - Apply Now!  Hybrid or Primarily Remote work
As a Bilingual Disability Claims Specialist you will adjudicate and manage disability claims in a team-oriented, multi-disciplinary, fast paced digital environment to ensure established service level standards are met by managing a caseload of short or long-term disability claims in accordance with unit procedures while delivering superior client service. You will be responsible for each stage of the disability claims adjudication processes, from initial assessment of medical information and policy provisions to render a decision, to building the best case management plan which includes but is not limited to: identifying the different supports needed for each case, monitoring treatment and the achievement of the plan and working with the claimant, employer and providers involved in the case for a return to work. You will be required to apply appropriate risk management strategies which impact the company's financial results, reputation and regulatory risks, client relationships, and business retention.

What will you do?
• Adjudicate English and French claims utilizing a multidisciplinary claim management model to; ensure objective, fair and thorough claim adjudication, comply with practices and procedures and regulatory requirements, provide the highest level of customer service and manage reputational risk and, develop and implement claims management and return to work strategies on assigned caseloads where warranted.
• Active case management of files by documenting the facts, analysis and appropriate next steps while effectively applying the adjudication process; provide ongoing and regular communication with all stakeholders of claim, assess use of different claim tools and programs, review and request ongoing medical as needed, provide ongoing assessment of key dates within the lifecycle of the claim (COD etc.) and ensuring case management plans are updated regularly.
• Accountability and responsibility to ensure that the management of required tasks within the assigned case load meets all service level standards.  
• Manage a large caseload of disability claims 
• Render decisions on a timely basis and effectively communicate these decisions, at times potentially difficult decisions and manage escalations with employers and claimants.
• Build effective relationships with key stakeholders and claimants to support recovery and return to work.
• Professionally communicate outcomes to our clients
• Given the very sensitive nature of the information gathered in the adjudication process, extreme care must be exercised in the handling of a claim in order to guard against any breach of confidentiality
• Effectively communicate and build rapport with team members, stakeholders, business partners and claimants to support recovery and return to work using a variety of techniques and collaboration from initiation to close
 
What will you need to succeed?
Requires fluency in French and English in order to serve our clients in the community with English speaking needs. ​

Must-have
• Post-secondary university degree or college diploma completed preferably in health sciences or a related field and a minimum 2 years of Short or Long Term Disability claims case management experience.
• Experience in effectively managing complex claims
• Strong analytical and decision making skills.
• Motivation to learn and adapt to change.
• Excellent organizational skills and the ability to multitask, work under pressure within a stressful working environment to handle high demands, meet tight targets and deadlines, and balance multiple goals and priorities
• Excellent communication skills in both English and French (written and spoken) to successfully partner and influence various stakeholders including the claimant, their treatment providers and physicians, the employer, group administrators, brokers, human resources, and lawyers.
• Demonstrated ability to effectively deal with customers in a manner that is professional with a high degree of customer service, including emotional calls and mental health clients.
• Excellent customer service and telephone skills and the ability to communicate complex and difficult information clearly with tact and high level of empathy.
• A general understanding of the health care and insurance fields, health related terminology (English & French), concepts of accommodation and return to work.  .
• A good understanding of contract wording and the ability to thoroughly review medical reports (English & French) and other tools available.
• Microsoft Office and experience working with multiple computer systems
Nice-to-have
• Ability to effectively manage change.
What's in it for you?
• A Total Rewards program that includes flexible benefits, work/life balance and career development programs and investment and retirement savings plans
• Competitive pay and high-earning potential
• All the tools, training, and team support you need to grow your career
• Flexible work/life balance options
• Sophisticated RBCI software tools to boost your productivity
MONTRÉAL, Quebec, Canada
CAN-ON-MISSISSAUGA
Canada
37.5
Full time
Insurance
Regular
Salaried
2023-03-17
2023-04-07
Inclusion and Equal Opportunity Employment
At RBC, we embrace diversity and inclusion for innovation and growth. We are committed to building inclusive teams and an equitable workplace for our employees to bring their true selves to work. We are taking actions to tackle issues of inequity and systemic bias to support our diverse talent, clients and communities.
​​​​​​​
We also strive to provide an accessible candidate experience for our prospective employees with different abilities. Please let us know if you need any accommodations during the recruitment process.
Join our Talent Community

Stay in-the-know about great career opportunities at RBC. Sign up and get customized info on our latest jobs, career tips and Recruitment events that matter to you.

Expand your limits and create a new future together at RBC. Find out how we use our passion and drive to enhance the well-being of our clients and communities at rbc.com/careers.