Specialist Service Design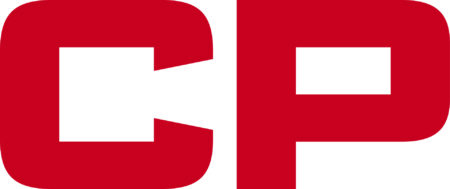 City : Calgary, AB, CA
Category : Other
Industry : Transportation
Employer : Canadian Pacific
Canadian Pacific (CP) and Kansas City Southern (KCS) are now CPKC. As the only truly North American railway, we are making big moves! Drawing on our strong foundations and heritage, CPKC moves essential goods across our 20,000-mile network to support economic growth throughout Canada, the U.S. and Mexico. Be a part of history as we connect a continent and create exciting career opportunities across our new transnational network. Visit cpkcr.com to learn about the CPKC advantage, our purpose and culture.

PURPOSE OF THE POSITION:
The Specialist Service Designs' primary function is to liaison between departments in CP's network as they relate to a specific region's Operating Plan (OP) including a focus on Trip Plan compliance.  Responding to issues or concerns with service, future business requirements and other developments that may arise.  They are also responsible to survey the network for plan compliance and to analyze planned traffic volumes against actual volumes in the OP.   We are looking for someone who will continuously identify opportunities in the design for fluidity, service and cost improvements.  A focus on train productivity, both weights and lengths, is a key component for this position. 
POSITION ACCOUNTABILITIES:
Monitor assigned regions for issues with the Operating Plan and identify areas of concern and how they relate to Trip Plan compliance

Create design change proposals to address region specific requirements to address customers (service and standards), assets (dwell and velocity), crews, engineering time, yard, etc.

Deliver weekly required design adjustments in consultation with key stakeholders both internal and external to Service Design

Analyze network and regional reports which detail Operational and Service status with a focus on train productivity (train weights and lengths) as well as train speed and performance

Lead & communicate with Train & Engine (T&E or Field Operations) teams, Transportation teams, design changes as they relate to a specific region

Consult with local T&E and Transportation teams' new business opportunities and tactics to support

Provide written analysis of expected handling so appropriate contract understanding can be identified

Assist the Calgary Operations Centre (OC), Minneapolis Operations Centre (MOC) and T&E with contingency support when required due to operational issues including:  Line outages, severe weather impacts, planned and unplanned fluctuations in volume

Assist terminals and T&E within a specific region in coordinating Interline Service Agreements and Co-production operation

Supports terminals in determining capacity levels for LOP and identifies opportunities for redesign or determines caps on service within the present footprint of the plant.
POSITION REQUIREMENTS:
Minimum 5 years prior experience in CP Operations/Transportation departments or related external experience

An intimate understanding of the operations and the network with as much territory knowledge as possible

University degree in business or diploma in Transportation Logistics and supply change management is an asset

Must be able to effectively communicate complex changes and ideas both orally and in writing;

Working knowledge of some or all of the following systems is considered an asset:  Railway Performance Monitoring (RPM), Nexus, TYES, various dashboards on CP Station (EG Traffic Analysis, Train Performance, and Terminal Performance), Corporate reports, MultiRail, a good understanding of Vista and Train Profile Editor

Experience in Data analysis and the ability to draw conclusions and communicate out to a broad audience effectively with the end result to work a viable solution to the issue in question

Intermediate level of MS office (word, PowerPoint, excel etc.)

Exceptional communication skills for multiple audiences with diverse levels of experience

Building & maintaining relationships, team player, cross-functionally and strong field operations contacts are an asset

Proven ability to deal with conflict and progress solutions

Bi-lingual (French) is an asset.
WHAT CPKC HAS TO OFFER:
Flexible and competitive benefits package

Competitive company pension plan

Employee Share Purchase Plan

Performance Incentive Program

Annual Fitness Subsidy

Part-time Studies Program

Flexible Work Environment
ADDITIONAL INFORMATION:
As an employer with North American presence, the possibility does exist that the location of your position may be changed based on organizational requirements.
Background Investigation:
The successful candidate will need to successfully complete the following clearances:       
Criminal history check

Reference check
Management Conductor Program:
Becoming a qualified conductor or locomotive engineer is the single best way for a management employee to learn the business at CPKC. You may be required to obtain a certification or to maintain your current certification/qualification as a conductor or locomotive engineer.
CPKC is an employment equity employer committed to the principles of employment equity and inclusion. We encourage all qualified candidates to apply including women, Black, Indigenous, People of Colour (BIPOC), members of the LGBTQ+ community, and people with disabilities. Accommodations for the job application process can be provided, as appropriate, upon request. All applicant information will be managed in accordance with the federal Personal Information Protection and Electronic Documents Act (PIPEDA)". 
Req ID: 100997

Department: Market Strategy & Asset Management

Job Type: Full-Time

Position Type: Non-Union

Location: Calgary, Alberta

Country: Canada

% of Travel: 0-10%

# of Positions: 1

Job Grade: 4

Job Available to: Internal & External
#LI-JA1
#LI-ONSITE