Specialist, Procurement COE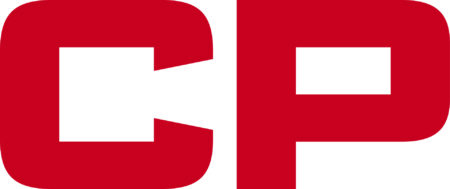 City : Calgary, AB, CA, T2C 4X9
Category : Other
Industry : Transportation
Employer : Canadian Pacific
Req ID:

Department: Procurement

Job Type: Full-Time

Position Type: Non-Union

Location: Calgary, Alberta

Country: Canada

% of Travel:

# of Positions: 1

Job Available to: Internal & External
Canadian Pacific is a transcontinental railway in Canada and the United States with direct links to major ports on the west and east coasts, providing North American customers a competitive rail service with access to key markets in every corner of the globe. CP is growing with its customers, offering a suite of freight transportation services, logistics solutions and supply chain expertise. Visit cpr.ca to see the rail advantages of CP.
PURPOSE OF THE POSITION
The Canadian Pacific Procurement Process & Performance team is responsible for leveraging technology to drive transactional efficiency and effectiveness in Canadian Pacific's industry leading Source-to-Pay (S2P) business processes and performance. 
As the Specialist Procurement COE, you will be a core member of CP's Procurement Centre of Excellence (COE) team who will work with our business partners to deliver business values in the area of procurement processes.

POSITION ACCOUNTABILITIES
Work closely with stakeholders to build, sustain, and support contract workspaces, contract documentation, catalogues, integrations, and contract administration activities in SAP Ariba and SAP ECC

Drive SAP Ariba supplier enablement activities aligned to strategies and goals, including supplier onboarding, supplier training, and supplier training material development/sustainment

Support in the delivery of content enablement strategies that create value for downstream users of 3rd party goods and services.

Develop, maintain and enhance process documentation and direct training activities, as necessary, to support effectiveness and consistency in S2P processes.

Support operationalizing supply chain master data strategies to aid business requirements for 3rd party cost visibility and analytics.

Perform detailed data analysis, as required, to support decisions on process and system enhancements.

Provide support in managing system issues/enhancements in conjunction with CP Information Services

Participate in designing, testing, implementation, and optimizing sustainable solutions or enhancements related to S2P-related processes and tools/systems

Provide support surrounding key S2P-related policies and processes, taking action to support stakeholders in meeting or exceeding key process compliance metrics.

Maintain and grow good working relationships with CP procurement teams.

Promote and foster collaboration, knowledge sharing between teams, adoption of and compliance to best practices within S2P processes.
POSITION REQUIREMENTS
University degree in Business Administration or equivalent;

Progressive and/or broad procurement experience;

Proficiency and experience in SAP Ariba modules, supplier Ariba enablements, SAP MM;

Experience with SAP Ariba Contracts, and Contract Compliance is an asset;

Knowledge of supply chain management processes;

Strong communication / influential skills, and change management experience;

Possess analytical and growth mindset with a commitment to lifelong learning, curious and able to analyze information, trends and solve complex problems;

Demonstrates self-awareness and remains calm under pressure; expresses confidences in ability to succeed; keeps an optimistic attitude;

Strong customer service focus;

Ability to drive for results;

Flexible team player who prospers in a fast paced work environment.

Experience with Project delivery methodologies and System Development Life Cycle, is an asset
WHAT CP HAS TO OFFER: 
Flexible and competitive benefits package

Competitive company pension plan

Employee Share Purchase Plan

Performance Incentive Program 

Annual Fitness Subsidy
ADDITIONAL INFORMATION: 
As an employer with national presence, the possibility does exist that the location of your position may be changed based on organizational requirements.
Background Investigation:
The successful candidate will need to successfully complete the following clearances:    
Criminal history check

Reference check
Management Conductor Program:
Becoming a qualified conductor or locomotive engineer is the single best way for a management employee to learn the business at CP. You may be required to obtain a certification or to maintain your current certification/qualification as a conductor or locomotive engineer.
CP is an equal opportunity employer committed to the principles of employment equity and inclusion. We welcome applications from all qualified individuals. All applicant information will be managed in accordance with the federal Personal Information Protection and Electronic Documents Act ("PIPEDA").