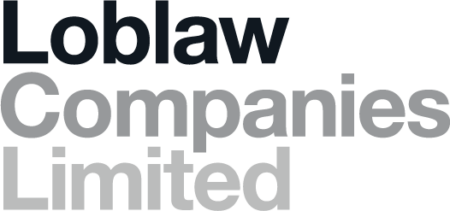 City : Brampton, Ontario
Category : Full time
Industry : Support Centre
Employer : Shoppers Drug Mart®
Referred applicants should not apply directly to this role.
All referred applicants must first be submitted through Workday by a current Loblaw Colleague.
Location:
1 Presidents Choice Circle, Brampton, Ontario, L6Y 5S5
When you hire great people, great things can happen. 
PC Financial offers unprecedented value to Canadians through payment products. We're a different kind of bank with a different type of team—we're collaborative and supportive and have the freedom and responsibility to thrive. Our purpose is to make the everyday simple and better for our customers, and we strive to make every dollar worth more.
Proudly serving over 3 million customers, PC Financial continues to grow by offering payment solutions and services that reward our customers every day. As a subsidiary of Loblaws Company Inc., we share the CORE values of Care, Ownership, Respect and Excellence. We are dedicated to helping Canadians Live Life Well. Join us on our journey.
Who We Are:
In the Customer Support Centre of Excellence (CoE), we strive to provide PC Financial, PC Optimum, Loblaw Digital, Loblaw Retail, and SDM Retail customers an effortless experience in the moments that matter. We use technology, automation, and delivery optimization to improve customer and colleague experiences. We collaborate with technology and products teams to build synergy and deliver value. We are nimble, agile and collaborative, solving complex problems at pace. We run as one team, value diversity and dig deep to always know more.
Why This Role is Important:
The Specialist, Escalation is responsible for providing outstanding Customer Care to our internal and external customers while also providing support in handling critical issues and cases through a variety of channels to ensure our customer interactions reflects the voice of the brands. Duties include answering questions, offering solutions, mediating conversations, and ensuring timely resolution of Executive Escalations while maintaining our service levels. We want someone who will instill confidence in our customers who have shared their concerns regarding shopping experiences, product issues and bank related concerns and are able to lead the issue from beginning to end. The successful candidate will have outstanding communication skills with a sharp wit and a willingness to work off-standard business hours to support our customers.
We are looking for a candidate that is a self-starter, highly energized, and has excellent communication and presentation skills. The right candidate will bring a strong mix of experience with financial planning and reporting within operations, and a 'roll-up-your-sleeves' approach.
What You'll Do:
Fulfill customer requests, respond to inquiries/complaints, demonstrating due attention to Customer Care and a professional approach at all times
Respond and handle customer issues, verbal and written, for all lines of the business
Customer requests/complaints handled at this level are generally more complex and require increasingly outstanding problem solving, investigative, negotiation, and decision-making skills
Identify needs and resolve customer inquiries/requests via telephone and by electronic means within the department standards and guidelines and agreed protocols
Handle all contacts in terms of time spent on resolution, customer expectations and satisfaction, according to specified departmental service level targets
Document all required information in our customer database system
Always maintain strict confidentiality and adhere to legislation and service guidelines on the use of data
Handle intensified customer issues according to company policies and SLAs
Provide information regarding reasons of escalations back to lines of business to be analyzed and assess risks to ensure appropriate action is taken to mitigate/resolve issues
Collaborate with project teams to implement solutions to improve the customer experience through effective management of customer feedback
Provide support in customer service procedures, issues, product knowledge
Coordinate planning initiatives and change implementations while managing the daily operations.
Maintain current knowledge of industry developments and innovation
Bring a solid customer focus and team collaboration to the organization
Available to work shifts (weekends when required)
What You Bring:
1-3 years' experience in call center management activities
Retail and loyalty program experience is an asset
Ability to problem solve and think analytically
Excellent organizational and communication skills (written and verbal)
Ability to work well in a fast paced environment, meet deadlines and effectively manage resources
Possess excellent ability to handle sensitive matters with high level of empathy
Come and join a winning team who demonstrates innovation, energy, creativity and vision.  We recognize the importance of a diverse workforce and we therefor encourage applications from Aboriginal Peoples, women, members of a visible minority and persons with a disability.  We thank all applicants for their interest, however, only those selected for an interview will be contacted.
Number of Openings:
1
PC Financial recognizes Canada's diversity as a source of national pride and strength. We have made it a priority to reflect our nation's evolving diversity in the products we sell, the people we hire, and the culture we create in our organization. Accommodation is available upon request for applicants and colleagues with disabilities.
In addition, we believe that compliance with laws is about doing the right thing.  Upholding the law is part of our Code of Conduct – it reinforces what our customers and stakeholders expect of us.
Please Note: If you have Employee Self Service (ESS) on Workday, apply to this job via the Workday application.