Specialist, Documentation & Learning, HSE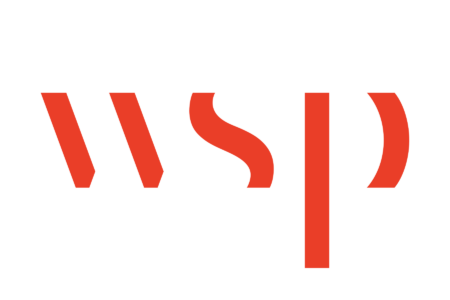 City : Montréal, QC
Category : Corporate - Health & Safety
Industry : Engineering
Employer : WSP
MONTREAL
Specialist – HSE Risks Prevention Documentation & Learning
The Specialist, HSE Technical Risks Prevention Documentation & Learning, is responsible for creating & rewriting health, safety and environment (HSE) documentation (management system's processes as well as risk-specific prevention programs, procedures, work instructions, alerts, lessons learnt, etc.), and associated training material.
By using lean tools and principles, the Specialist is expected to "modernize" existing documentation & training material, with the goal that HSE knowledge and lessons learnt sharing within WSP is consistently documented and presented in an engaging and informative way.  Both the documentation & training must be clear, concise, evocative, and meaningful for its different type of readers.
The Specialist drafts HSE documentation & training and collaborates with SME's to write/rewrite HSE documentation on a wide range of risks, so although not a SME himself/herself of every risk, the Specialist needs solid knowledge of HSE Risks Prevention & Management processes.
The documents and training material are co-generated, with cases where the Specialist is the writer, and other times is the editor of documentation drafted by the SMEs.  As an editor, the Specialist needs to be mindful of purpose and diligent about effectiveness, spotting wasteful words or digressions, as a means of supporting the writer and adding value for readers, while recognizing that the Gemba work is always the responsibility of the writer.
Key responsibilities include:
·       Write new and rewrite existing documentation using lean writing tools and principles
·       Edit documentation drafted by SMEs and colleagues
·       Periodically evaluate ongoing documentation and training material to ensure that they reflect any changes
·       Identify training needs by evaluating areas for improvement in the HSE system and compliance requirements
·       Build HSE training matrix, and annual training program
·       Develop and/or oversee the creation of training content and eLearning courses
·       Create tutorials to help end-users use a variety of applications
·       Develop and/or oversee the production of classroom handouts, instructional materials, aids and manuals
·       Develop measuring tools to collect learners' feedback on the training material, training media & instructor
·       Deliver training courses and information session on new documentation procedures and policies
·       Analyze existing and potential content, focusing on reuse and single-sourcing opportunities
·       Contribute to and maintain the document and information architecture
·       Manage and organize all digital and physical documentation
·       Act as the key contact in HSE for all related LMS requests.
PLACEMENT IN THE ORGANISATION
The Specialist, HSE Technical Document Writing and Training Development report to the Senior Manager, Continuous Improvement of the HSE System and Performance.  This position works closely with all members of the HSE team and the internal clients, the Business Sectors.
EDUCATION, EXPERIENCE AND COMPETENCIES
·     Knowledge of adult learning principles
·     Knowledge of technical communication techniques and lean writing principles
·       Degree in either Educational/Instructional Design/Technology, Andragogy, Educational science, or equivalent.
·     Bachelor of Science, Engineering, OHS, or Environment; OHS Professional Designation (CRSP-CRBOH) is an asset, or
·       Bachelor of Arts, Technical Communication, Scientific Writing or Journalism; Technical writing certification is an asset
·     Experience, in writing broad variety of technical content for varied audience, preferably in the field of HSE
·     Experience in writing learning outcomes, developing competency statements, and developing HSE training
·     IT literate with highly competent use of:
·       Microsoft Office suite (Word, Excel and PowerPoint)
·       Teams
·       SharePoint
·       Articulate
·       Oracle Learning platform, preferred
·     Bilingualism is preferred
Abilities & Attributes
·     Ability to think out of the box to create innovative ways to convey key concepts
·     Ability to quickly grasp complex technical concepts and make them easily understandable in text and pictures
·     Ability to critically assess/interpret significant amounts of information and produce clear and concise conclusions and recommendations
·     Excellent accuracy and attention to detail
·     Effective interpersonal skills and ability to work in a team environment
·     Flexibility/versatility combined with initiative, drive and ability to manage one's own workload and priorities, including delivery to challenging deadlines
·     Propensity to benchmark against best practices, irrespective of the industry, and continuously improve one's knowledge
·     Knowledge of instructional design theory and adult learning principles
·     Proven ability to master the full training cycle
·     Proficiency with the development of training programs and materials, including trainee assessments.
·     Familiarity or expertise with learning management systems