Specialist, Data and Analytics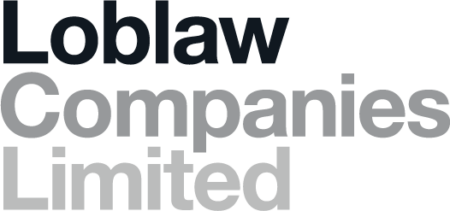 City : Brampton, Ontario
Category : Full time
Industry : Product Development
Employer : Shoppers Drug Mart®
Referred applicants should not apply directly to this role.
All referred applicants must first be submitted through Workday by a current Loblaw Colleague.
Come make your difference in communities across Canada, where authenticity, trust and making connections is valued – as we shape the future of Canadian retail, together. Our unique position as one of the country's largest employers, coupled with our commitment to positively impact the lives of all Canadians, provides our colleagues a range of opportunities and experiences to help Canadians Live Life Well®.

At Loblaw Companies Limited, we succeed through collaboration and commitment and set a high bar for ourselves and those around us. Whether you are just starting your career, re-entering the workforce, or looking for a new job, this is where you belong. 
At the Strategic Initiatives team, we are in charge of performing and delivering exciting projects of significant importance to the business such as: the company's commitment to make all of our plastic packaging recyclable or reusable by 2025, and driving product innovation in relation to evolving food labelling governmental regulations. In this team you will be a key partner in maintaining our data infrastructure operational, resolving challenges on a fast-paced and continuously developing environment, and enhancing the team's performance through technology to ensure the delivery of project objectives on time. If you are interested in your work creating a positive impact on the environment, as well as help Canadians Live Life Well, this the team for you!
Specialist, Data and Analytics – Strategic Initiatives, Brampton ON
Working with the Manager, Data Science – Strategic Initiatives, the Specialist, Data and Analytics, will be querying, analyzing, and interpreting data from various business sources to support the in-progress projects within the Strategic Initiatives team. The candidate will be in charge of connecting data management processes with business users' needs by developing, delivering, and maintaining Business Intelligence assets. We are looking for talent with advanced BI knowledge who can build analytics applications following high-quality standards, allowing colleagues to use data to improve project performance. The applicant will be key in the delivery of project objectives, business reporting, valuable analysis, and recommendations ­­for handling complex data.
What You'll Do:
Partner with multi-functional team members to better understand and define business challenges and identify the best course of action for managing project data.
Supervise all team's data requests, liaise colleagues to schedule / deliver reports, and act as the main point of contact for incoming data integrity inquiries.
Work closely with team members to extract, synthesize, and analyze large amounts of product packaging and nutritional data.
Conduct vital QA / data verifications to ensure reliability, credibility, and transparency of business reports and project progress.
Build reports and dashboards that help track critical metrics, communicate results, improve reporting processes (e.g., allow partners to self-serve), and deliver training to deepen knowledge of our projects, programs, and data.
Collaborate with colleagues to build sustainable working models, processes, frameworks, and reference materials (e.g., training materials, knowledge transfer processes) that help strengthen collaboration, improve documentation and communication, and encourage knowledge transfer.
Support the Strategic Initiatives' data modernization roadmap. Improve cloud data adoption (tools, data, sources, platforms).
Who You Are:
Post-secondary Degree/Diploma in Data Management, Business Intelligence, Mathematics, Engineering, Computer Science, Management Analytics; or equivalent experience/related field.
Experience with relational databases. Able to process and analyze large complex data using SQL – experience with Teradata is an asset.
Advanced knowledge of Excel for data processing and analysis (Power Query is an asset).
Experience creating and working with data visualization BI tools (e.g., Tableau, Power BI, Power Pivots).
Strong business insight and curiosity – able to understand business context and ask relevant questions to diagnose colleagues needs.
Good communication and presentation skills – able to articulate and explain complex concepts to all levels of audiences.
Collaboration oriented – comfortable coordinating / collaborating with multiple partners and finding opportunities for multi-functional alignments.
Organized and detailed oriented – able to stay on top of a dynamic and fast paced business, while leading multiple assignments at a time.
Our commitment to Sustainability and Social Impact is an essential part of the way we do business, and we focus our attention on areas where we can have the greatest impact. Our approach to sustainability and social impact is based on three pillars – Environment, Sourcing and Community – and we are constantly looking for ways to demonstrate leadership in these important areas. Our CORE Values – Care, Ownership, Respect and Excellence – guide all our decision-making and come to life through our Blue Culture. We offer our colleagues progressive careers, comprehensive training, flexibility, and other competitive benefits – these are some of the many reasons why we are one of Canada's Top Employers, Canada's Best Diversity Employers, Canada's Greenest Employers & Canada's Top Employers for Young People.
If you are unsure whether your experience matches every requirement above, we encourage you to apply anyway. We are looking for varied perspectives which include diverse experiences that we can add to our team.

We have a long-standing focus on diversity, equity and inclusion because we know it will make our company a better place to work and shop. We are committed to creating accessible environments for our colleagues, candidates and customers. Requests for accommodation due to a disability (which may be visible or invisible, temporary or permanent) can be made at any stage of application and employment. We encourage candidates to make their accommodation needs known so that we can provide equitable opportunities.  
 
Please Note:
Candidates who are 18 years or older are required to complete a criminal background check. Details will be provided through the application process.