Special Projects and Events Assistant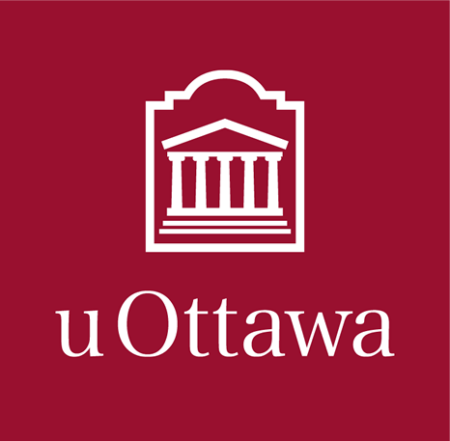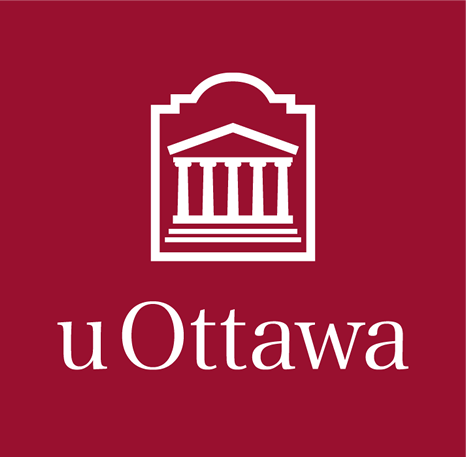 City : Ottawa
Category : Regular Full Time
Industry : Education
Employer : University of Ottawa
The University of Ottawa—A crossroads of cultures and ideas
The University of Ottawa is home to a dynamic community of over 50,000 students, faculty and staff, who live, work and study in both French and English. Our campus is a crossroad of cultures and ideas, where bold minds come together to inspire game-changing ideas. We believe in the power of representation, and that increasing the diversity of our faculty and staff supports this objective. Our goal is to provide students with the best possible learning experience, in an environment that reflects the diversity of its people, their ideas, and their identities.
We are one of Canada's top 10 research universities—our professors and researchers explore new approaches to today's challenges. One of a handful of Canadian universities ranked among the top 200 in the world, we attract exceptional thinkers and welcome diverse perspectives from across the globe. Our employees come together around the shared purpose of constant improvement, personal development, service excellence, teamwork and a passion for learning with a desire to make uOttawa and the world a better place. Everyone's contributions are valued, we all play a part in making uOttawa a world-class institution. Most importantly, we make it possible for you to achieve your full potential. Because at uOttawa, you belong!
*This position may be eligible for a telework arrangement. Learn more about our telework guidelines click here
About the Telfer School of Management
The Telfer School of Management at the University of Ottawa is located in the heart of Ottawa and is the proud academic home of some 4,300 students,200 faculty members, over 100 staff members, and over 30,000 alumni.
At Telfer, everything we do from teaching to research, to policy advice is firmly aligned with helping Canada reach its potential. We believe that better business practice means a better Canada and that a better Canada means a better world.
Position purpose:
The Special Projects and Events Assistant supports the Career Centre Manager, Career Counsellors, Relationship Managers and the Career Engagement Coordinator in the planning and organization of all Career related events and services organized by the Telfer School of Management Student Services Centre. This ensures that student value is maximized and that stronger relationships with the business community and students are developed, creating significant employment opportunities for the students of the Telfer School of Management.
The Assistant participates in the implementation of the Entrepreneurial Culture Program of the Career Centre. This program assists students in developing their own entrepreneurial skills, providing the knowledge necessary to adapt to an entrepreneurial lifestyle. This is accomplished through a variety of workshops, a case competition and mentorship with successful entrepreneurs. They are responsible for the compilation of the data of graduates, employers and surveys.
In this role, your responsibilities will include:
Coordinates with the Career Centre team the organization of all the Career Centre events and services including the career conventions, employers' interviews, employers' information sessions, career development panels, and workshops. This includes location, timing, catering, transportation, registration, promotion and other necessary logistics to guarantee the success of each event.
Assists the Career Centre Manager in the development of surveys that evaluate the quality of the events and workshops. Prepares periodical reports on the career related events and workshops by using information collected from all the participants of the event including employers, students and Faculty members.
Partakes in the creation and proper communication of the different tools required for the career related events and workshops, such as the website, surveys, registration forms, and marketing materials that promote the event in order to maximize participation of students and employers.
What you will bring:
Knowledge of administration and project coordination principles normally acquired through postsecondary studies in a related discipline or an equivalent combination of education and work experience
Minimum 2 years of demonstrated experience in a similar role
Experience in event management
Excellent knowledge of the programs and services offered by the Telfer Student Services Centre
Excellent customer service skills and organizational skills.
Excellent communication skills in English and in French (written and oral).
Skill to formulate creative ideas, analyse, evaluate and negotiate details leading to a successful event.
Excellent time management skills and capacity to work under pressure and strict deadlines.
Excellent interpersonal skills and capacity to communicate with others in different situations in order to create new opportunities for the Telfer School of Management.
Demonstrated ability in being flexible and to be able to adapt to ever-changing client needs
Demonstrated maturity, good judgment, confidence and poise
Excellent knowledge of Microsoft office suite and Adobe Acrobat programs.
Flexible timetable in order to participate in events held during the evenings.
Bilingualism: French and English (spoken and written); to be considered for this position, candidates must be rated at the Low Advanced proficiency level or higher for both oral comprehension and reading comprehension in their second official language. The rating is determined by a proficiency test designed by the Official Languages and Bilingualism Institute.
Key Competencies at uOttawa:
Here are the required competencies for all or our employees at uOttawa:
Planning: Organize in time a series of actions or events in order to realise an objective or a project. Plan and organize own work and priorities in regular daily activities.
Initiative: Demonstrate creativity and initiative to suggest improvements and encourage positive results. Is proactive and self-starting. Show availability and willingness to go above and beyond whenever it is possible.
Client Service Orientation: Help or serve others to meet their needs. This implies anticipating and identifying the needs of internal and external clients and finding solutions on how to meet them.
Teamwork and Cooperation: Cooperate and work well with other members of the team to reach common goal(s). Accept and give constructive feedback. Able to adjust own behaviour to reach the goals of the team.