Spec Reliability – Electrical Subsystem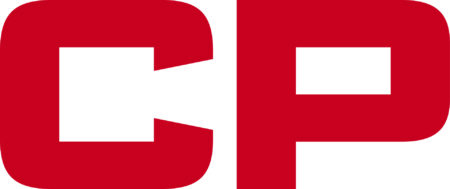 City : Calgary, Montreal, Toronto, CA
Category : Other
Industry : Transportation
Employer : Canadian Pacific
CPKC is a transcontinental railway in Canada and the United States with direct links to major ports on the west and east coasts, providing North American customers a competitive rail service with access to key markets in every corner of the globe. CPKC is growing with its customers, offering a suite of freight transportation services, logistics solutions and supply chain expertise. Visit cpr.ca to see the rail advantages of CPKC.
PURPOSE OF POSITION
The Reliability Specialist utilizes quantitative reliability engineering concepts and techniques to optimize maintenance practices for locomotives by increasing reliability while at the same time optimizing the total cost of ownership. This role also provides reliability-engineering expertise to locomotive fleet managers in all aspects of maintenance and life cycle planning activities.
The Reliability Specialist has direct responsibility for day-to-day and life cycle locomotive subsystem analysis using the system of records combined with fieldwork.  The Reliability Specialist is responsible for supporting the locomotive fleet managers and the mechanical shops with the implementation of maintenance and capital strategies that improve overall locomotive reliability. 
  POSITION ACCOUNTABILITIES:
Through engineering and statistical analysis, develop and review fleet performance trends, defect data, and root cause failure analysis applying Six Sigma, 5Why's and RCA type analytic methodologies where appropriate to develop locomotive overhaul and component rebuild specification requirements.

Support the implementation of proactive and predictive running maintenance strategies and fleet reliability improvement programs for CPKC locomotive fleet by using analytical techniques and condition based onboard remote diagnostic systems

Prepare communications and technical instructions (work scopes, technical tips, quality alerts and other bulletins) for new maintenance policies, reliability improvement programs and other modifications

Support the monitoring of compliance of mechanical shops to documented work scopes, maintenance policies and processes for all fleets, programs and component overhauls and repairs

Organize and facilitate root cause analysis on daily locomotive failures with Mechanical field

As required, represents the Company on various Technical Committees of the Association of American Railroads, Federal Railway Administration, Transport Canada and Railway Association of Canada and plays an active role in developing industry locomotive maintenance policies and standards

Evaluate effectiveness of predictive and preventative maintenance programs for locomotives by conducting field inspections of detected defects and make recommendations based on qualitative analysis of defects.

Monitors component reliability through statistical analysis of locomotive subsystem information to identify problem areas and as required Monitor compliance to specification of all key locomotive material suppliers with oversight on physical audits, teardowns and other inspections as required to ensure material meets CPKC requirements.

Provides senior department expertise in reliability analysis field

As required evaluates new locomotive technologies to support locomotive reliability

As required will support Mechanical field operations through shop floor support
POSITION REQUIREMENTS
Degree in Electrical Engineering

Related Locomotive Experience and expertise required

Root Cause Analysis training (RCA)

Highly innovative and technical professional that understands locomotive reliability and failure analytics

Reliability software knowledge an asset

CAD (Computer Aid Design) an asset

Microsoft Applications – Required

Motivated team player who accepts and provides pinpointed feedback

Ability to work in a high demand 24/7 operation
 WHAT CPKC HAS TO OFFER:
Flexible and competitive benefits package

Competitive company pension plan

Employee Share Purchase Plan

Performance Incentive Program 

Annual Fitness Subsidy
BACKGROUND INVESTIGATION:
The successful candidate will need to successfully complete the following clearances:     
Criminal history check

Reference check
MANAGEMENT CONDUCTOR PROGRAM:
Becoming a qualified conductor or locomotive engineer is the single best way for a management employee to learn the business at CPKC. You may be required to obtain a certification or to maintain your current certification/qualification as a conductor or locomotive engineer.
CPKC is an employment equity employer committed to the principles of employment equity and inclusion. We encourage all qualified candidates to apply including women, Black, Indigenous, People of Colour (BIPOC), members of the LGBTQ+ community, and people with disabilities. Accommodations for the job application process can be provided, as appropriate, upon request. All applicant information will be managed in accordance with the federal Personal Information Protection and Electronic Documents Act (PIPEDA)".
Req ID:

100475

Department: Mechanical Locomotive

Job Type: Full-Time

Position Type: Management

Location: Calgary

Country: Canada

% of Travel: 0-10%

# of Positions: 1

Job Grade: 4

Job Available to: Internal and External
 #LI-CK1