Spec Functional Analyst GIS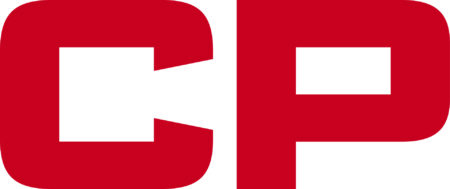 City : Calgary, AB, CA, T2C 4X9
Category : Other
Industry : Transportation
Employer : Canadian Pacific
Canadian Pacific (CP) and Kansas City Southern (KCS) are now CPKC. As the only truly North American railway, we are making big moves! Drawing on our strong foundations and heritage, CPKC moves essential goods across our 20,000-mile network to support economic growth throughout Canada, the U.S. and Mexico. Be a part of history as we connect a continent and create exciting career opportunities across our new transnational network. Visit cpkcr.com to learn about the CPKC advantage, our purpose and culture.
PURPOSE OF THE POSITION:
The Functional Analyst (GIS) will be responsible for managing geospatial (GIS) data in support of CPKC's Positive Train Control (PTC) system.  They will be accountable for gathering, understanding, executing, and documenting processes surrounding GIS and GIS tools for PTC track data. To meet the needs of the CPKC PTC system, the role will understand, apply, and verify railway operational business standards to geospatial track data processing using an industry standard data model.  They will develop solutions based on industry best practices and multiple technology platforms in the realm of GIS that will enable the organization to achieve its goals. They will develop business relationships and GIS knowledge to to improve existing processes and create efficiencies. 
The successful candidate will also be responsible for supporting auditing activities to ensure the track data used by the PTC system accurately represents the actual location and attributes of assets in the field that are critical to train operation. 
POSITION ACCOUNTABILITIES:
Process, analyze and manage georeferenced data for PTC critical assets and support the auditing of track databases using GIS tools and PTC specific software.

Ensure all field-collected data is processed correctly, using the proper coordinate system and is free of data gaps.

Apply and verify railway operational requirements, rules of operation and business standards to geospatial track data using an industry standard data model

Perform QA/QC in support of day-to-day operational data change requests (Data Change Management)

Work with CPKC Change Management and internal business partners coordinating the delivery of data change requests.

Lead troubleshooting of incidents or defects that arise in supported applications and ensure a timely resolution. Ensure that all stakeholders are updated on progress as well.

Apply a variety of techniques to elicit and gather business and user requirements from stakeholders.

Perform analysis of existing GIS solutions to understand how they function. Further using this analysis to identify areas for design improvement and/or resolve incidents.

May be required to work irregular hours (weekend, evenings)

Ability to adjust to changing priorities and manage business expectations
POSITION REQUIREMENTS:
University Degree in Computer Science, Information Systems, or equivalent GIS technical experience.

Strong Knowledge of principles, concepts, practices, techniques and tools in the areas of GIS.  Using ESRI as core software.

Practical experience and knowledge of principles, concepts, practices, techniques and tools in the areas of GIS. Using ESRI as core software.
WHAT CPKC HAS TO OFFER:
Flexible and competitive benefits package

Competitive company pension plan

Employee Share Purchase Plan

Performance Incentive Program

Annual Fitness Subsidy

Part-time Studies Program
ADDITIONAL INFORMATION:
As an employer with North American presence, the possibility does exist that the location of your position may be changed based on organizational requirements.
Background Investigation:
The successful candidate will need to successfully complete the following clearances:       
Criminal history check

Reference check
Management Conductor Program:
Becoming a qualified conductor or locomotive engineer is the single best way for a management employee to learn the business at CPKC. You may be required to obtain a certification or to maintain your current certification/qualification as a conductor or locomotive engineer.
CPKC is an employment equity employer committed to the principles of employment equity and inclusion. We encourage all qualified candidates to apply including women, Black, Indigenous, People of Colour (BIPOC), members of the LGBTQ+ community, and people with disabilities. Accommodations for the job application process can be provided, as appropriate, upon request. All applicant information will be managed in accordance with the federal Personal Information Protection and Electronic Documents Act (PIPEDA)".
With Job Requisition Fields
Req ID: 101445

Department: Information Services

Job Type: Full-Time

Position Type: Non-Union

Location: Calgary, Alberta

Country: Canada

% of Travel: 0-10%

# of Positions: 1

Job Grade: 4

Job Available to: Internal & External
#LI-GK1
#LI-ONSITE