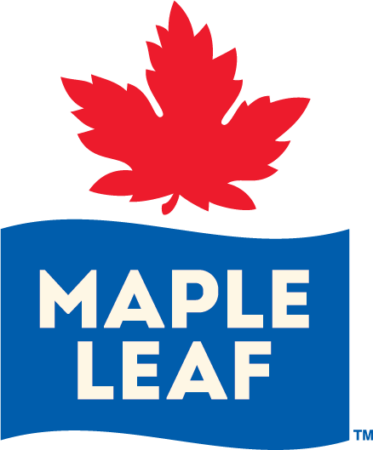 City : Mississauga - Financial Dr.
Category : Other
Industry : Food/Packaging
Employer : Maple Leaf Foods
 The Opportunity:
In Procurement, we deliver solutions enabling Maple Leaf's profitable growth. Our team embraces change to create insight-based value for our stakeholders, customers and suppliers. We are empowered to continuously improve everything we do
As the Sourcing Manager, you  will  collaborate with a variety of stakeholders, including product development, sustainability, technology, marketing, operations, food safety, legal, engineering, asset reliability and others across the company, to create and implement strategic source plans and identify new value-add initiatives. You will provide procurement leadership, support and expertise in the areas of supplier development and selection, category management, negotiations and contract development for company-wide sourcing initiatives. You will be part of the Maple Leaf Foods (MLF) purchasing team which manages significant spend across several categories in a fast growing and challenging environment. The team is focused on maximizing value, lowering organizational risk and providing excellent stakeholder support.  This is an exciting opportunity to join our dynamic and evolving team as we expand sourcing support to increase company spend under management and deliver a value-driven, results oriented service to our internal and external stakeholders. The Procurement team uses industry leading sourcing processes and mature e-procurement tools to deliver significant value for the company. The successful candidate can expect to work in a dynamic and fast paced environment and have immediate opportunities to lead challenging procurement initiatives.
Snapshot of a Day-in-the-Life:
Sourcing and Category Management
Leads, collaborates and supports internal & external stakeholders to develop, implement and measure the success of strategic plans to achieve Maple Leaf Foods Organizational and Functional objectives.
Analyzes various complex financial accounts and data to develop procurement strategies, carry out market analysis, risk assessment and inform key decisions which are clearly communicated to cross functional and senior leadership
Delivers market leading cost savings and continuous improvement contributions to Maple Leaf Foods
Improves existing souring arrangements and develops sourcing strategies supporting new product and market development; Evaluates, develops and implements plans to ensure a smooth flow of materials to support production and customer demand.  .
Leverages market intelligence, trends and external conditions to proactively seize on opportunities, driving alignment between supplier innovation and Maple Leaf needs.
Establishes commercial agreements using sound knowledge of nature, application and implications of contract law in addition to standard processes and tools. Coordinates with legal and business stakeholders to develop and negotiate key contract terms
Regularly meets with suppliers to set targets, manage performance, negotiate to gain new opportunities, discover new solutions and factually resolve disputes so that all parties are clear with and accept the outcomes
Manages the contract renewal process for assigned categories including making management and stakeholder recommendations
Solicits feedback from diverse perspectives to identify and initiate process improvements, cost saving opportunities and value add supplier programs, capably leading teams though any changes, managing resistance, motivating, recognizing and rewarding efforts and success
Business Support and Commercial Projects
Forges partnerships with other functional and business areas to drive commercial and project priorities across the organization
Provide direction to stakeholders on supplier capabilities and costing in support of improvement projects to reduce cost or increase operational efficiencies
Leadership and Development:
Pursues relevant learning & development for on-going skills improvement for self and for team
Leads formal intra-company knowledge sharing activities and proactively Identifies when and where insight and learning should be replicated within MLF, creating avenues to do so.
Coaches and motivates a diverse team by soliciting and offering feedback to help individuals work most effectively together, focusing on business context, demonstrating sound business ethics and modeling strong drive, commitment to plan and to quality.
What You'll Bring:
Post-secondary education, preferably in Business (specialization in Engineering, Supply Chain and/or MBA is an asset)
5+Years of Purchasing and Supply Management Experience, with practice in sourcing across multiple categories
Superior Negotiation Skills
Understanding of end-to-end Supply Chain Management
Ability to implement change through influence and strong stakeholder management
Project management, facilitation/training, and change management skills
Demonstrated expertise in market analysis, contract development and negotiation
Proven ability to lead, influence and gain followership
Excellent analytical skills with an ability to perform insightful analysis
High level of energy and urgency
Superb interpersonal, communication and presentation skills
Strong organizational skills with an ability to prioritize multiple projects and tasks
Proven ability to work effectively with all levels and develop positive working relationships
Highly consistent demonstration of Maple Leaf Foods Leadership Values
Strong user of Microsoft Office software (Excel, Word, PowerPoint)
Experience working in an SAP environment
What We Offer at Maple Leaf Foods:
Being part of a high-performance, people-focused company that has an inspiring and unique vision to become the most sustainable protein company on earth, and a deep commitment to sustainable protein across North America.
An inclusive company culture and a work environment that keeps our people safe, rewards excellence, and empowers everyone to learn and contribute their best.
A hybrid work model that embraces remote work for eligible roles, helping team members achieve work-life balance—combining the best of both spending time working remotely, benefitting from focus time, and purposeful collaboration in the office setting. 
Competitive Health and Wellness benefits that offer flexibility to meet your individual or family needs, including programs focused on improving mental health and wellbeing. These benefits start on your first day of employment.
Defined Contribution Pension Plan with company matching that starts on your first day of employment.
Learning and development opportunities, including workshops, 'speaker series' events, and resources that allow you to develop your skills and progress your career.
Comprehensive tuition reimbursement program that supports continuous learning and development of our team members through investment in eligible degrees, diplomas, professional certification, or trades programs.
Supporting our deep commitment to community impact, we offer up to two paid days annually to volunteer at a cause of your choice.
About Us:
We're a carbon neutral food company on a purposeful journey to Raise the Good in Food through better nutrition, safer food and workplaces, more humane animal care, and environmental sustainability efforts that protect our planet. We care about our communities and commit to reducing food insecurity in Canada. Join us on the journey. Let's build a better future, together.
We're passionate about food. For more than 100 years, we've made delicious, healthy protein that Canadians love under iconic national and regional brands, like Maple Leaf®, Schneiders®, and Greenfield Natural Meat Co.® We're on a journey to become the most sustainable protein company – not just in Canada – but on earth.
We are carbon neutral.
We are one of the only food companies in Canada to set science-based targets.
We aim to reduce our environmental footprint by 50% by 2025.
We're a global food company with more than 13,500 team members. We operate sites in 20+ locations across Canada. We also have locations in the U.S. and Mexico, and do business in Asia.
A diverse and inclusive work environment
Championing diversity and inclusion is a critical component to advancing our collective purpose and vision and living the Maple Leaf Leadership Values. We believe in building, investing in, recognizing, and rewarding remarkable people who value an inclusive workplace, embrace all forms of diversity, and commit to including every voice in our collaborative environment. We're so much stronger when we know we're accepted and valued for who we are and what we each bring to the workplace.
We embrace a strong, values-based culture
Our eight Leadership Values are our north star. They guide the decisions we make for all our stakeholders: our consumers, our customers, our people, our communities, our shareholders, and the environment.
Doing What's Right
Shared Value
High Performance
Diverse and Inclusive Teams
Disciplined Decision Making
Our Accountability
Intense Curiosity
Transparency and Humility
We thank all applicants for their interest in exploring employment opportunities with Maple Leaf Foods; however, only those selected for an interview will be contacted. Applicants may be subject to a background check and must meet the security criteria designated for the position.
Championing diversity and inclusion is a critical component to advancing our collective purpose and vision, living the Maple Leaf Leadership Values, and delivering winning results. Accommodation is available upon request for applicants with disabilities in the recruitment and assessment process and when hired; please contact our Talent Attraction Team at accommodations@mapleleaf.com.
#LI-Hybrid