Solutions Architect, OTT Systems Integration, Bell Media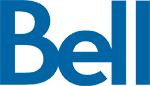 City : Montreal, Quebec
Category : Technology
Industry : Telecommunications
Employer : Bell
Req Id: 405371 
At Bell, we do more than build world-class networks, develop innovative services and create original multiplatform media content - we advance how Canadians connect with each other and the world.
If you're ready to bring game-changing ideas to life and join a community that values professional growth and employee wellness, we want you on the Bell team. 
 
The Bell Media team creates and delivers the best Canadian and international content across our digital media, television, radio, and out-of-home advertising platforms. We're looking for innovative team players ready to take some of the most well-known entertainment brands in the country to the next level.
Position Description:
We are seeking a Solutions Architect, a devoted SME tasked with the overall execution and organization of the development effort for various components of our digital applications, with a primary focus on our direct-to-consumer video workflows. The Technical Solutions Architect has the ultimate responsibility of making technologies work together and, as a result, is a key role that contributes heavily towards the success of any project. They transform the requirements into architecture and design documents used by the rest of the team to actually build the solution.

Technical Architects are also tasked with guiding development as well as obtaining buy-in and acceptance of the technical architecture. They recognize and foresee from afar how all the pieces will fit together and identify potential issues and risks early on to develop mitigation strategies and contingency plans. The successful candidate will have advanced communication and negotiation skills, as well as an innate ability to simplify complex technology concepts and to plan, prioritize and seamlessly integrate all moving parts to deploy successful solutions.
Job Duties/Accountabilities:
Own the direct-to-consumer video system integrations, working closely with vendors and internal teams

Support existing and new video workflows, including investigation into internal and external customer issues

Suggest enhancements to existing to improve customer experience based on investigation into customer issues

Assess and evaluate business and technical requirements from RFP/BRD and architect and design the proposed technology solution

Producing architectural documents that define, describe and specify solutions for projects using our core product as the foundational elements. Component diagrams and descriptions, sequence diagrams, and non-functional requirements are examples of the information expected in architectural documents.

Tasked with delivering architecture material such as Software Architecture, Conceptual Architecture, Logical Architecture, System Architecture, Security Architecture etc.

Work closely with development teams and external vendors, leading the creation of high-level designs that realize solutions

Work closely with development managers and project managers to ensure successful delivery of solutions, focusing on ensuring that all customer requirements are met and are implemented according to high-level design

Describe customer requirements and suggested enhancements to our core product teams to enable periodic integration of customer-specific solutions with the core products.

Present the solution to delivery teams to ensure they grasp the end-to-end solution and discover the feasibility of the solution

Researching new technology and development approaches to remain abreast of current and emerging technologies

All other duties as assigned
Critical Qualifications/Competencies:
Bachelor's Degree in Computer Science or related discipline

3+ years' experience in Software or Solution Architecture, Design and Delivery of large scale deployments

5+ years' experience software development. (Kotlin, Java, Swift, C#, Gitlab, Maven/ANT, Veracode, Nexus, Sonarqube, Selenium, Cucumber, JUnit)

3+ yrs scripting in infrastructure automation tool and supporting code deployment (Terraform & Ansible, Chef, Juju, AWS CloudFormation)

2+ yrs Container application design and implementation.

2+ yrs of public cloud (AWS, Azure, SoftLayer).

2 years of experience in writing unit and integration tests

Demonstrate a deep understanding of Over The Top video (DASH, HLS, MSS, etc.)

Demonstrate understanding of Broadcast Technologies e.g. SDI

Demonstrate understanding of Native, Hybrid and Web mobile architectures

Direct understanding of application lifecycle; SDLC and High availability and Sustained Resiliency

Ability to consult and build CI/CD DevOps Pipelines (Gitlab CI)

Demonstrate understanding of modern Web technologies, including widget development, mobile, and emerging digital platforms

Operational experience, troubleshooting and support, Incident Management (Jira, Service Now)

Ability to assess, articulate and solve complex problems

Advanced knowledge of Javascript, Web Services/Micro Services and the ability to propose alternative solutions and cost-benefit analysis based on these technologies

Familiarity with each of the various UML forms and expertise in the development of use cases, class diagrams, and occasionally state diagrams.

An excellent understanding of best practices across technologies (client/server-side, QA, deployment, project management etc.)

Desire to work in a fast-paced environment

Excellent communication skills are a must.
#talent #tech #indeed #LI-JW1 #LI-Hybrid
Adequate knowledge of French is required for positions in Quebec.
Additional Information:
Position Type: Management
Job Status: Regular - Full Time
Job Location: Canada : Ontario : Toronto || Canada : Quebec : Montreal
Flexible work profile: Mobile
Application Deadline: 12/11/2022
Please apply directly online to be considered for this role. Applications through email will not be accepted.
At Bell, we don't just accept difference - we celebrate it. We're committed to fostering an inclusive, equitable, and accessible workplace where every team member feels valued, respected, and supported, and has the opportunity to reach their full potential. We welcome and encourage applications from people with disabilities.
Accommodations are available on request for candidates taking part in all aspects of the selection process. For a confidential inquiry, simply email your recruiter directly or recruitment@bell.ca to make arrangements. If you have questions regarding accessible employment at Bell please email our Diversity & Inclusion Team at inclusion@bell.ca.
Created: Canada, ON, Toronto
Bell, one of Canada's Top 100 Employers.