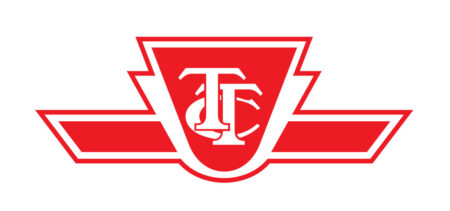 City : Toronto
Category : Legal
Industry : Public Transportation
Employer : Toronto Transit Commission (TTC)
JOB INFORMATION
Requisition ID: 7246
Number of Vacancies: View on TTC website
Department: Legal (20000045) - Legal (30000077)
Salary Information: View on TTC website
Pay Scale Group: View on TTC website
Employment Type: Temporary 12 months
Weekly Hours: View on TTC website, Off Days: View on TTC website Shift: Days
Posted On: March 15, 2023
Last Day to Apply: March 29, 2023
Reports to: View on TTC website

The Toronto Transit Commission (TTC) is North America's third largest transit system and has been recognized as one of the top places to work in the GTA. Guided by a forward-thinking strategic plan, the TTC's vision is to be a transit system that makes Toronto proud. The TTC's recruitment efforts are directly aligned to its mission of providing "a reliable, efficient, and integrated bus, streetcar and subway system that draws its high standards of customer care from our rich traditions of safety, service and courtesy."
General Accountability
Acts as counsel to the TTC with a primary focus on personal injury and insurance litigation matters
Key Job Functions
Representing TTC and its employees before various Ontario Courts and tribunals, including the Licence Appeal Tribunal of Ontario
Providing day-to-day guidance and legal opinions on a variety of legal matters
Presenting cases to opposing counsel fairly and knowledgeably in order to bring about a reasonable settlement of the litigation in the interest of the TTC and related stakeholders
Advocating, vigorously and professionally, before a judge, jury, arbitrator and/or mediator, where a reasonable settlement in the interest of the TTC and related stakeholders cannot be reached
Participation in the TTC Customer Service Ambassador Program

Skills
Apply analytical skills
Communicate in a variety of mediums
Demonstrate knowledge of the industry and / or sector
Manage conflict
Understand and apply relevant laws and regulations
Education and Experience
You must have a Bachelor of Laws Degree or a Juris Doctorate and must be a member in good standing of the Law Society of Upper Canada
You are a Litigation Lawyer with at least three years experienced in Insurance Defence.
You have conducted trials, arbitrations, and/or contested motions

Additional Requirements
Strong knowledge of legal principles, procedures and practices; and a detailed understanding of the Rules of Civil Procedure, Insurance Act and Regulations and Rules of Evidence as related to liability and assessment of damages in a wide variety of areas including personal injury
Thorough familiarity with research methods and techniques
Excellent negotiation and communication skills
Have strong understanding of the Statutory Accident Benefits Schedule
Sound judgement, strong organizational, analytical, problem solving and interpersonal skills
The TTC is committed to upholding the values of equity, diversity, anti-racism and inclusion in the delivery of its services and in its workplaces. The TTC is committed to fostering a diverse workforce that is representative of the communities it serves at all levels of the organization, and supports an inclusive environment where diverse employee and community perspectives and experiences bring value to the organization. The TTC encourages applications from all applicants, including members of groups with historical and/or current barriers to equity, including but not limited to, Indigenous, Black and racialized groups, people with disabilities, women and people from the LGBTQ(IA+) community. The TTC values and supports an inclusive and barrier-free recruitment and selection process. Accommodations for applicants are available upon request throughout the recruitment and selection process, including for those who identify as having a disability. Please contact Talent Management at (416) 393-4570. Any information received related to an accommodation will be addressed confidentially.

The TTC's policy prohibits relatives of current TTC employees from being hired, assigned, transferred or promoted into positions, where there is a conflict of interest due to a relationship. Should you be selected for an interview, you will be required to disclose the name, relationship and position of any relative who is a current TTC employee.
We thank all applicants for their interest but advise only those selected for an interview will be contacted.