Software R&D Specialist, Tax Incentives Practice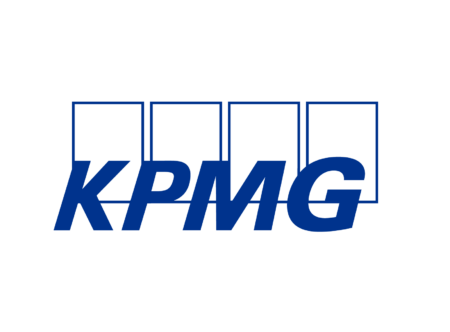 City : Toronto
Category : Tax
Industry : Finance
Employer : KPMG
Overview
At KPMG, you'll join a team of diverse and dedicated problem solvers, connected by a common cause: turning insight into opportunity for clients and communities around the world.

The opportunity:
Canada's Scientific Research and Experimental Development (SR&ED) program is one of the country's largest tax incentive programs. It is intended to create a supportive environment for Canadians to carry out research and development (R&D) and foster technological innovation. The program has existed in one form or another for over 50 years. KPMG's Tax Incentives Practice (TIP) consists of a multi-disciplinary team of engineers and accountants that assist our clients to obtain tax savings through incentive programs like SR&ED
KPMG is currently seeking a technology-minded professional to join its SR&ED Tax Incentives group. The specific opportunity is for an engineering or computer science trained/experienced professional working in the Software Development space who is seeking to transition and grow into a consultative role.
In this role, you will attend meetings with the likes of CTO's, Chief Architects and Software Developers in order to assess client projects for SR&ED potential. During discussions with clients, you will identify software and/or engineering related activities that qualify for the SR&ED program. In this capacity, your ability to quickly understand and contextualize new concepts such as software architectures, frameworks, system integrations, and new/improved algorithms will be instrumental. Once the necessary information has been obtained, you will prepare the technical summaries to justify the projects for SR&ED tax credits. You will also take part in any CRA review meetings to support and defend the claims submitted if needed.
What you will do
Interviewing client personnel to gather pertinent supporting information and articulating compelling arguments to support SR&ED project claims.

Examining client technologies, products and operations to determine which of their R&D activities qualify for SR&ED incentives.

Project Management: Plan, organize and execute multiple engagements on time and within budget.

Client Management: Successfully develop and manage client relationships/expectations.

Keeping up-to-date with innovative technologies and trends in the world of Information Technology, Artificial Intelligence, Machine Learning and Data Analytics.

Having an understanding of the SR&ED program and the desire to keep up to date with changes in legislation.
What you bring to the role
Sc. or M.Sc. in Computer Science, Software or Electrical Engineering OR similar field.

3 to 5 years of experience in software development or other IT technology R&D capacity or 2+ years of SR&ED experience.

Superior communications skills (written and verbal) in English.

High comfort level and knowledge of computer software/IT technology topics and related terminology.

Ability to conduct conversations to understand root causes for issues and grasp key development concepts in R&D scope.

Ability to work closely with clients of all training backgrounds and to manage client expectations.

Ability to prioritize tasks for multiple clients to consistently achieve delivery milestones.

Knowledge of tax rules relating to the CRA's SR&ED program would be an asset.

A desire for self-improvement through continuous learning.

A demonstrated business acumen and an adaptable growth mindset is invaluable.
The successful candidate will:
Be exposed to new and exciting technologies and state-of-the art innovations in a wide range of industries (computer science, information technology, FinTech, electrical engineering, etc.).

Gain valuable business experience to complement your technical training.

Build and manage client relationships at multiple client levels; ranging from software developers to upper management.

Promote the advancement of scientific innovation and technology in Canada.
Keys to your success:


KPMG individuals Deliver Impact | Seek Growth | Inspire Trust and understand that a diverse workforce enables us to deepen relationships and strengthen our business.
Providing you with the support you need to be at your best
For more information about KPMG in Canada's Benefits and well-being, click here.
Our Values, The KPMG Way
Integrity, we do what is right | Excellence, we never stop learning and improving | Courage, we think and act boldly | Together, we respect each other and draw strength from our differences | For Better, we do what matters
KPMG in Canada is a proud equal opportunities employer and we are committed to creating a respectful, inclusive and barrier-free workplace that allows all of our people to reach their full potential. A diverse workforce is key to our success and we believe in bringing your whole self to work. We welcome all qualified candidates to apply and hope you will choose KPMG in Canada as your employer of choice. For more information about Inclusion, Diversity & Equity in Recruitment, please click here.
If you have a question about accessible employment at KPMG, or to begin a confidential conversation about your individual accessibility or accommodation needs through the recruitment process, we encourage you to visit our accessibility page.