Software Development Manager (Remote/Hybrid)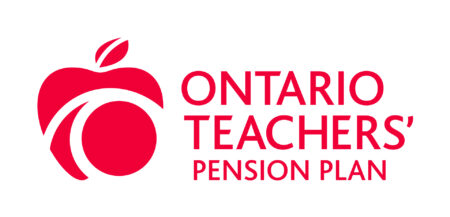 City : Toronto, Canada
Category : Enterprise Operations
Industry : Financial Services
Employer : Ontario Teachers' Pension Plan - OTPP
Software Development Manager (Remote/Hybrid)
The Opportunity
As the Software Development Manager, you will be part of our growing Data & Analytics team and lead the Investments-focused Enterprise Data Warehouse team. This team is responsible for a core data platform within the organization, delivering critical data to our investment lines of business and applications such as risk, performance, audit and compliance, and reporting. You'll have the opportunity to work remotely and come into the office on occasion for team collaboration moments.  Our Flexible Travel Program gives you the option to work abroad for a month in another region / country.  The choice is yours!
Who you'll work with
You will lead a high-performing team of Software Developers and Testers within the Solution & Quality Engineering division. The team will work cross-functionally to bring new features and platform enhancements from conception to release by interacting with product owners, business analysts, consumers, and external product and development teams in a highly collaborative and agile team environment.
What you'll do
Responsible for application architecture, design and development of solutions; including infrastructure technologies, frameworks, tools, and integration with 3rd party products for the Enterprise Data Platform applications.

Responsible for immediate team's alignment to standards, practices and procedures to ensure that solutions are designed and developed according to agreed upon methodologies. Assurance is attained through group education & training, regular project and implementation reviews, and automation/assertion via enabling technology.

Make certain that risks associated with the ongoing maintenance and support of in-house developed systems/services/applications and integration with 3rd party solutions are identified and raised as necessary.

Lead a highly skilled and diverse group of information technology professionals. Contribute to Talent Management initiatives and engage in performance and development planning activities. Actively seeks opportunities to enhance leadership skills, leads by example, and encourages others to reach their full potential.

Provide a technical and application perspective to business and IT partners. Ability to understand and communicate complex concepts with various levels of OTPP staff including IT staff as well as non-technical staff.

Effective in team management functions – in both direct and matrix settings - exercising sound judgment, management and problem-solving skills.

Review industry perspectives on IT, data, financial services, application lifecycle tools and techniques, and general technology trends to advise planning.

Exercise effective critical thinking in balancing short-term tactical delivery of solutions with long term plans that promote solution agility and maintainability.

Accountable for the efficient operation, growth and continuous improvement of a work team's capabilities

Exceptional verbal and written communication skills are required. This includes coaching, mentoring, presentation, conflict resolution, negotiation, and expectation leadership skills.

Cultivates a collaborative team-based approach in building a culture of willingness, creativity, and high performance.
What you'll need
Minimum of 7 years of experience in the Information Technology industry with an undergraduate degree in Computer Science or Engineering, or equivalent education

Minimum of 5 years of experience in technical solution design, delivery, and support in the context of Enterprise Data Warehouses; with a minimum of 3 years in a lead developer capacity.

A solid understanding of current development processes, standards, and tooling is required. This includes analysis and design techniques and tools, development and testing approaches and methods. Leader in Agile Methodology and continuous build, deployment, and testing techniques.

Expert knowledge gained through extensive experience and success in delivering solutions, with practical experience in the Solution Development Lifecycle; complemented with a detailed understanding object-oriented development, software platforms, connectivity solutions, databases, middleware, cloud computing, etc.

Experience in implementing and maintaining business solutions using MarkitEDM, Microsoft SSIS, Automic, C# WebAPI Services, MSSQL, Oracle, Messaging systems such as ActiveMQ and TIBCO EMS, as well as knowledge in how to evolve the technology stack of the tools listed (such as evolution of .NET to .NET Core).

Knowledge of Data and Investment industry trends is preferred

Experience managing and developing technical talent

Experience in leading initiatives through the full software development process - from conception to completion - with demonstrable ability to assume a leadership role in coordinating activities, scheduling, and project control
What we're offering
Pay for performance environment that offers competitive salary and incentive

Numerous opportunities for professional growth and development

Comprehensive employer paid benefits coverage

Retirement income through a defined benefit pension plan

A flexible/hybrid work environment combining in office collaboration and remote working

Our Flexible Travel Program gives you the option to work abroad in another region/country for up to a month each year

Competitive time off

Discount programs including Edvantage and Perkopolis

Degreed: a digital platform that helps you quickly and easily discover, share, and track various learning resources — from courses to videos to articles and more.
At Ontario Teachers', diversity is one of our core strengths. We are a globally minded organization and take pride ensuring that the people we hire and the culture we create reflect and celebrate diversity of thought, background and experience. Through our Inclusion & Diversity Employee Resource Groups (ERGs) events, celebrations , we offer a variety of opportunities for colleagues to connect for the purposes of professional development and networking & mentoring.
How to apply
Are you ready to pursue new challenges and take your career to the next level? Apply today!
Accommodations are available upon request (talent_acquisition@otpp.com) for candidates with a disability taking part in the recruitment process and once hired.
Note that all individuals employed by Ontario Teachers' in our Toronto office will be required to provide proof of full vaccination against COVID-19 as a condition of employment. We remain committed to an accessible, inclusive and barrier free workplace; written requests for a human rights-based exemption from vaccination will be considered on a case-by-case basis. Candidates must be legally entitled to work in the country where this role is located.
#LI-WC1
#LI-Hybrid
Functional Area:
Information Technology
Requisition ID:
3845
The privacy of your personal information is important to us. Please visit our Privacy Centre to learn how we handle your personal information.