Software Developer (SAP ABAP)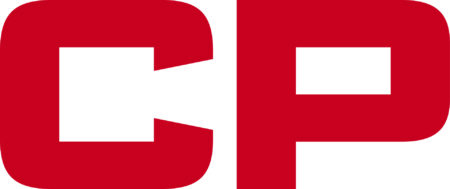 City : Calgary, AB, CA, T2C 4X9
Category : Other
Industry : Transportation
Employer : Canadian Pacific
Req ID: 100457

Department: Information Services

Job Type: Full Time

Position Type: Non-Union

Location: Calgary, Alberta

Country: Canada

% of Travel: 0-10%

# of Positions: 1

Job Available to: 

Internal & External
Canadian Pacific is a transcontinental railway in Canada and the United States with direct links to major ports on the west and east coasts, providing North American customers a competitive rail service with access to key markets in every corner of the globe. CP is growing with its customers, offering a suite of freight transportation services, logistics solutions and supply chain expertise. Visit cpr.ca to see the rail advantages of CP.
PURPOSE OF POSITION:
As the Specialist Software Developer (SAP HR) you are responsible for the development and maintenance of SAP Applications according to project requirements and user expectations.
POSITION ACCOUNTABILITIES:
Develop applications using existing and emerging technology platforms.

Design and code application programs; create test transaction and run tests.

Conduct analysis of organizational needs and goals for the development and implementation of application systems.

Review, analyze, and modify programming systems, including encoding, testing, debugging and installing for a large-scale system.

Ensure the operating efficiency of existing application systems.

Perform SAP Development activities in support of the business request to improve or add functionality to the existing SAP HR landscape specifically ABAP.

Execute enhancements/developments for large or small projects based on business needs.

Perform and develop SAP HR RICEFW objects.

Maintain records for the documentation of systems development and revisions.

Develop Code in ABAP, ABAP OO, Workflow, SQL, FIORI ,NWGW, HANA Modeling

Create detailed technical design documentation, code review, test process on standard and custom objects.

Support ABAP code base in SAP ECC.

On Call support will be required for this position.
POSITION REQUIREMENTS:
Strong experience of ABAP Development (HR experience). 

Knowledgeable in technical area of ABAP OO

Experienced in unit testing, quality analysis and thorough knowledge of integration testing.

Diploma or Degree in Engineering or Computer Science or equivalent experience.

Experience with documenting the technical design of SAP Custom Code.

Competent at creating development effort estimates using inputs from Functional team and then managing the RICEFW.

Development Standards for SAP Custom Code to be used in design and development.
PREFERRED EXPERIENCE:
Strong experience of ABAP Development within HCM is an asset

Understanding of Canada and US HR Payroll Execution Process, Time Info types, Benefits Info types and Finance tables as they integrate with SAP Payroll is an asset

Knowledgeable in technical areas like Fiori/SAPUI5, ABAP OO, NetWeaver, .Net.

SAP Training in Custom Development and a SAP Certification is considered an asset.
WHAT CP HAS TO OFFER:
Flexible and competitive benefits package

Competitive company pension plan

Employee Share Purchase Plan

Performance Incentive Program 

Annual Fitness Subsidy
Background Investigation:
The successful candidate will need to successfully complete the following clearances:    
Criminal history check

Reference check
CP is an equal opportunity employer committed to the principles of employment equity and inclusion. We welcome applications from all qualified individuals. All applicant information will be managed in accordance with the federal Personal Information Protection and Electronic Documents Act ("PIPEDA").