Societies Relations Coordinator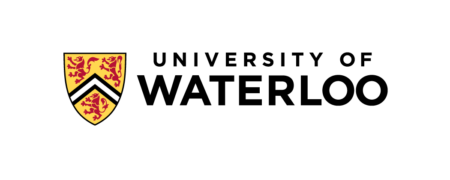 City : Waterloo, ON
Category : Temporary
Industry : Education
Employer : University of Waterloo
Overview:
Term: 2 years 
The Societies Officer will support the operation of the student societies at the University of Waterloo. The student societies are autonomous organizations that operate under the Waterloo Undergraduate Student Association's liability insurance, and consequently are responsible for adhering to certain processes and procedures.
Responsibilities:
Student Group Management
Provides day-to-day support, advice, and direction to the student societies and their sub-societies
Ensure compliance with policies and procedures related to club operations as outlined by WUSA, the Occupational Health and Safety Act of Ontario, the Alcohol Gaming Commission of Ontario, and the University of Waterloo
Addresses and mediates any issues related to the student team dynamics, performance, and accountability
Supports promotion and engagement of constituencies during elections processes
Responsible for decision-making and problem-solving related to ~1000 student-run events annually
Will understand and adhere to protocol set out by WUSA's insurance provider pertaining to student-run events
Ensure the student societies are adhering to the Societies Memorandum Of Understanding (MOU)
Be familiar with the contents of the student society constitutions and ensure the students societies are adhering to their own constitutions
Encourage and support facilitation of collaboration between student societies
Create and deliver an onboarding and training plan for new student society executive/teams, including updating the Societies Resource Manual, updating service standards as needed
Provide strategic planning support to societies as needed
Research and Advocacy
Works collaboratively with staff from other departments across campus, including the student engagement staff in the faculties including satellite campuses, and student volunteers, with the purpose of representing and working for what undergraduate students at the University of Waterloo view as important and meaningful in their student life experience
Identifies challenges or issues students face and works with other staff in WUSA and across campus to advocate for solutions
Reviews research from campus partners and other post-secondary institutions regarding current trends and best practices in the larger student life experience, implementing these best practices with respect to student groups where possible and relevant
Facilitates meetings of the Committee of Presidents, including but not limited to agenda and presentation creation, scheduling, and sourcing presenters
Find and assess new opportunities and/or technologies that could benefit the societies
Logistics Management
Responsible for clearly communicating with student groups and preparing them with the knowledge, tools, and resources necessary for meeting expectations related to governance, accounting, elections, events, risk management, and space management
Receives and processes all Society Event Forms, including but not limited to handling room bookings, ensuring contractual agreements are appropriate and in place, and doing a risk assessment
Regularly monitors the information on WUSA's Societies web page to ensure it is correct and relevant
Facilitate society engagement within other areas of WUSA, including but not limited to: Advocacy, Accounting, Governance, IT, Orientation,Services, Clubs & Societies Days
Monitors student societies accounts and websites for any gaps in communication
Handle requests for room bookings, charter bus logistics, external venue rental contracts, other aspects of event planning, as needed
Maintain and update a master contact list of societies and sub-societies executives
Qualifications:
University degree required in related field (e.g., Recreation & Leisure, Higher Education and/or Student Services)
A combination of education and/or experience will be considered
At least 2 years of volunteer management/previous staff supervision experience in a student leadership capacity
Familiarity with student societies at the University of Waterloo is an asset
2 years experience planning and executing events, ideally with some large events
An understanding of risk assessment and management in student activities
Sound understanding of typical equity, diversity, inclusion, and anti-racism matters in a university setting
Experience with strategic planning in a student environment is an asset
Competencies will include analytical thinking, volunteer management, budgeting, interpersonal, organizational and communication skills     
Should have experience communicating to a diverse audience through various mediums and should have experience creating and facilitating information sessions
Should demonstrate excellent attention-to-detail, as the nature of the position includes managing and booking resources that are required for successful programming
Equity Statement:
The University of Waterloo acknowledges that much of our work takes place on the traditional territory of the Neutral, Anishinaabeg and Haudenosaunee peoples. Our main campus is situated on the Haldimand Tract, the land granted to the Six Nations that includes six miles on each side of the Grand River. Our active work toward reconciliation takes place across our campuses through research, learning, teaching, and community building, and is co-ordinated within our Office of Indigenous Relations.
The University values the diverse and intersectional identities of its students, faculty, and staff. The University regards equity and diversity as an integral part of academic excellence and is committed to accessibility for all employees. The University of Waterloo seeks applicants who embrace our values of equity, anti-racism and inclusion.  As such, we encourage applications from candidates who have been historically disadvantaged and marginalized, including applicants who identify as First Nations, Métis and/or Inuk (Inuit), Black, racialized, a person with a disability, women and/or 2SLGBTQ+.
All qualified candidates are encouraged to apply; however, Canadians and permanent residents will be given priority.
The University of Waterloo is committed to accessibility for persons with disabilities. If you have any application, interview, or workplace accommodation requests, please contact Human Resources at hrhelp@uwaterloo.ca  or 519-888-4567, ext. 45935.