Social Performance Coordinator (Contract)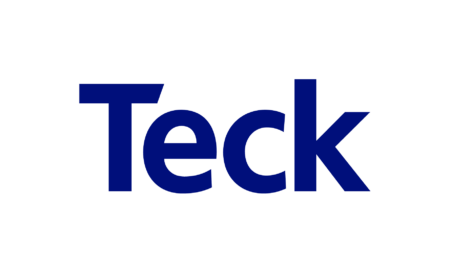 City : Vancouver, British Columbia, CA
Category : Environment & Sustainability
Industry : Mining/Quarrying
Employer : Teck
Summary

Reporting to the Senior Lead, Social Responsibility and Community Affairs, the Social Performance Coordinator is responsible for supporting implementation of a strategic approach to social performance across all of Teck's Legacy Properties in Canada, aligned with Teck's Health, Safety, Environment, and Social Performance Standards and external best practice and commitments.
 
This role is designed as an 18-month full-time contract, where the coordinator is expected to support the design and advancement of the social performance and integrated closure strategy across Legacy Properties. There is a possibility for a contract extension.
 
The expected activities the coordinator will include but are not limited to participating in social risk and site impact assessments, planning, coordinating, and participating in community engagement activities, keeping records of community engagement up to date, overseeing Legacy's feedback mechanisms, and supporting the implementation of the Global Industry Standard on Tailings Management (GISTM) and Teck's social performance standards.
 
The Social Performance Coordinator plays a key role in ensuring Teck's closure and environmental stewardship activities are conducted in accordance with the company's Health & Safety, Environment and Community (HSEC) standards and best practices.
 
Responsibilities:
 
Be a courageous safety leader, adhere to and sponsor safety and environmental rules and procedures

Support Legacy Properties' overall relationship with local communities, in keeping with our core values of safety, sustainability, integrity, respect, excellence, and courage

Support a cross-functional team in building collaborative relationships and meeting commitments with Indigenous governments and communities to ensure alignment with external expectations and interests

Meeting coordination administration including minutes and action tracking

Responsible for providing support in the coordination of community engagement events, tours, and functions

Social management database administration and support

Support the roll-out and implementation of Teck's social management systems (e.g., feedback line, engagement tracking, reporting)

Support Legacy's conformance with the social aspects of the Global Industry Standard on Tailings Management, and Teck's HSEC Standards and Procedures

Qualifications:
 
Post-Secondary education in community relations, social sciences, international development, social work, sustainability, public health, participatory research, advocacy, and/or economic development

Prior experience with community relations, community development, and/or community investment considered an asset

Knowledge and experience working with Indigenous communities considered an asset

Excellent interpersonal, written and verbal communication skills, including active listening, and public speaking

Critical attention to detail

Strong project management and organizational skills

Strong proficiency in Microsoft Office especially in Word, Excel, and PowerPoint

Demonstrated planning, organizing, meeting facilitation and event coordination skills

High degree of initiative, self-motivation, accountability, and independent judgment

Experience and understanding of the mining industry considered an asset

Grade 12 certification or GED or equivalent

Co-Op students may be considered

Availability to travel up to 30% of the time

Fluent in speaking, reading and writing in French considered an asset

About Teck

At Teck, we value diversity. Our teams work collaboratively and respect each person's unique perspective and contribution.
 
Qualified applicants interested in joining dynamic team are encouraged to submit a resume and cover letter electronically.
 
We wish to thank all applicants for their interest and effort in applying for the position; however, only candidates selected for interviews will be contacted.
 
Teck is a diversified resource company committed to responsible mining and mineral development with major business units focused on copper, steelmaking coal and zinc, as well as investments in energy assets.
 
Teck has been named one of Canada's Top 100 Employers for the six consecutive years. Teck has also been named to the Forbes list of the World's Best Employers for the past two years and is one of Canada's Top Employers for Young People.
 
Headquartered in Vancouver, Canada, its shares are listed on the Toronto Stock Exchange under the symbols TECK.A and TECK.B and the New York Stock Exchange under the symbol TECK.
 
Learn more about Teck at www.teck.com or follow @TeckResources