Site Quality Head (Senior Director, Quality)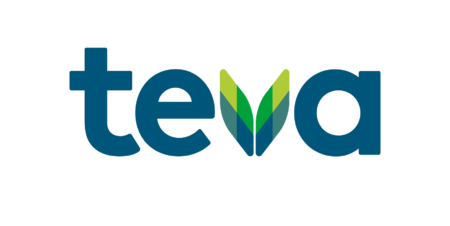 City : See posting
Category : See posting
Industry : Pharmaceutical/Healthcare
Employer : Teva Canada
Who we are
Together, we're on a mission to make good health more affordable and accessible, to help millions around the world enjoy healthier lives. It's a mission that bonds our people across nearly 60 countries and a rich, diverse variety of nationalities and backgrounds. Working here means working with the world's leading manufacturer of generic medicines, and the proud producer of many of the products on the World Health Organization's Essential Medicines List. Today, at least 200 million people around the world take one of our medicines every single day. An amazing number, but we're always looking for new ways to continue making a difference, and new people to make a difference with.
The opportunity
Position responsibilities include Quality oversight for Manufacturing, Packaging, Importation and Laboratory Operations to ensure a mature culture of quality, compliance with regulatory requirements and quality of products.
This oversight includes but is not limited to: the establishment and execution of procedure; Establishment Licensing, Quality on the Floor activities including audit and release; handling of laboratory, deviation and complaint investigations; CAPA Creation and implementation; trending and metrics, compliance with validation requirements; verification that equipment, facility and utility systems are maintained in accordance with established requirements.
Lead the development, standardization, implementation, monitor effectiveness and continuous improvement of Quality Systems, global and local compliance programs, industry practices, and corporate quality initiatives. Influence quality and compliance initiatives to implement robust and proactive process improvement programs within a strong quality culture to align and demonstrate compliance to Good Manufacturing Practices.
Act as the Senior Person In-charge of the Premises (SPIC) for Controlled Drug Susbtances and Narcotics.
How you'll spend your day
Lead the Quality organization on site including Quality Control, Microbiology, Quality Compliance, Quality Systems and Quality Assurance Operations.

Ensure a current Quality Management System is in place and continuously improved

Ensure products are manufactured, released and distributed in accordance to cGMP requirements and registered specifications.

Most senior professional and independent decision maker authority on product quality and potential market actions

Assess and Mitigate Risks-- Identify quality risks and define proactive mitigations, to ensure the products are safe and effective before they reach the market. Work with the business to assure compliant and reliable supply

Design and Implement the Site Quality Program—Collaborate with the Site GM and Corporate Quality to create, implement, monitor and update the site quality program.

Manage Quality Data--Oversee the delivery of necessary data to site managers and supervisors, Corporate Quality and other internal and external stakeholders, to support the achievement of Quality objectives and ensure compliance

Direct Quality Control-- Oversee the laboratory activity, including analytical site transfers, testing and approval or rejection of raw materials, packaging materials, in process materials and finished products for the site

Promote a Sustainable Culture of Quality---Create, develop and maintain a culture of enhancing quality throughout the entire site operation. Create a space where people can speak openly and are encouraged to present new ideas to improve quality

Maintain strong partnership with site leadership team

Strategic partner in the site leadership team, with Supply Chain, Project Management, R&D, MS&T and Commercial to ensure project timelines and objectives are met

Provide effective Quality leadership during internal, customer and Health Authority inspections

Ensure that Quality KPIs are meeting pre-defined targets, Ensures CAPA commitments are implemented in a timely manner and its effectiveness is monitored periodically

Plan, manage and monitor the annual Quality Operations budget and all its resources and employees. Ensure the performance and utilization of resources to provide maximum efficiency to the organization.

Quality oversight of 2 pharmaceutical manufacturing sites located in the USA

Travel USA approximately 5%
Your experience and qualifications
Required – Canadian university degree or a degree recognized as equivalent by a Canadian university such as B.Sc. in chemistry, chemical engineering, Biology, Pharmacy or closely related life-science field.

Preferred - Master or equivalent degree in Chemistry, Biology or Pharmacy

Minimum of 10 years pharmaceutical manufacturing site quality operations and leadership experience, including:

Deep knowledge of cGMP requirements of local and major international authorities like EMA and US FDA for products and process,

High level of understanding of manufacturing, packaging, technology transfer, cGMPs, Health Canada / Santé Canada, FDA, EU, ICH guidelines as well as CMC content of regulatory submissions,

Deep knowledge of chemical/pharmaceutical production operations/ lifecycle, production equipment/ validation and relevant technologies and product types,

Experience preparing and/ or leading regulatory authority GMP and pre-approval inspections, specifically US FDA and Health Canada / Santé Canada

Deep knowledge of Quality Systems

Experience leading, inspiring and coaching large teams
Already Working @TEVA?
If you are a current Teva employee, please apply using the internal career site available on "Employee Central". By doing so, your application will be treated with priority. You will also be able to see opportunities that are open exclusively to Teva employees. Use the following link to search and apply: Internal Career Site
The internal career site is available from your home network as well. If you have trouble accessing your EC account, please contact your local HR/IT partner.
Teva's Equal Employment Opportunity Commitment
Teva Pharmaceuticals is committed to equal opportunity in employment. It is Teva's global policy that equal employment opportunity be provided without regard to age, race, creed, color, religion, sex, disability, pregnancy, medical condition, sexual orientation, gender identity or expression, ancestry, veteran status, national or ethnic origin or any other legally recognized status entitled to protection under applicable laws. We are committed to a diverse and inclusive workplace for all. If you are contacted for a job opportunity, please advise us of any accommodations needed to support you throughout the recruitment and selection process. All accommodation information provided will be treated as confidential and used only for the purpose of providing an accessible candidate experience.