Site Environment Coordinator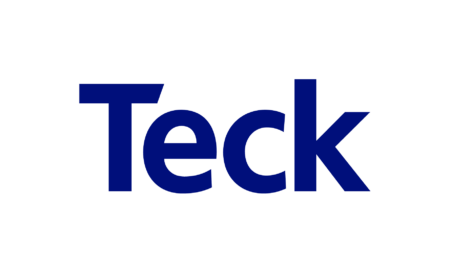 City : Smithers, British Columbia, CA
Category : Galore Creek
Industry : Mining/Quarrying
Employer : Teck
Closing Date: March 31, 2023
Job Summary:

Reporting to the Lead, Environment, the Site Environment Coordinator is primarily responsible for supervising and supporting the implementation of Galore's Environmental Baseline data collection program, and executing site environmental activities, ensuring regulatory and corporate environmental compliance while meeting GCMC Health and Safety requirements. The temporary position is field based, from late April to late October, 2023. The role will directly report to the Lead, Environment with indirect reporting to the Site Operations Manager.
Overview:

The position will be field based with travel to the Project on a rotational basis during the summer field season, planned for late April to late October, 2023. This role is focused on environmental site activities and will require a significant amount of time in the field. 
Located in the territory of the Tahltan Nation in northwestern British Columbia, Galore Creek is one of the world's largest undeveloped copper-gold-silver deposits. Galore Creek Mining Corporation (GCMC), a partnership between Newmont Corporation (Newmont) and Teck Resources Limited (Teck), is committed to advancing the asset towards a development decision with meaningful input from the Tahltan Nation and BC regulators. GCMC highly values its long-standing relationship with the Tahltan Nation, and continues to implement the 2006 Participation Agreement, including involving the Tahltan Nation in regulatory processes and review of environmental performance, and providing preferential contracting and employment opportunities.  Working closely with the Tahltan Nation and local communities, we strive for excellence in all our activities, with continuous improvement and responsible practices that contribute to sustainable development.  

More information on the Project is available at www.gcmc.ca.
Responsibilities:
General:
Working collaboratively with the Environment coordinator.
Assist with coordination and logistics for all on-site environmental baseline activities.
Support execution of the site environmental baseline data collection programs and the development and management of a high-quality environmental database for the Project.
Support the Site Supervisor Environment with activities pertaining to site environmental protection programs (including sediment control, waste and hazardous waste management, water quality, contaminated soil management, fuel handling and storage, wildlife protection and protection of culturally significant sites).
Conducting environmental monitoring programs for site sustaining activities (including road and bridge maintenance, gravel pits, tree cutting, rock scaling, drinking water, waste water, pad building and mobile equipment maintenance).
Conduct and document reclamation activities for site sustaining works.
Providing environmental information and training to contractors and Project personnel.
Assist camp supervisors and maintenance crew in meeting permitting requirements for site infrastructure sampling and inspections.
Supervisory:
Directly supervise contractors, labour crews, mobile equipment crews and consultants in performing site environmental works and environmental baseline work.
Participate in GCMC Health and Safety program (Including SOP and JSA development, tailgate safety meetings and audits).
The above accountabilities are representative of the nature and level of work assigned and are not necessarily all-inclusive.
Qualifications:
Applied scientist or technologist specializing in a relevant applied science or technology including but not limited to, agrology, forestry, geology, engineering, geomorphology, geology, hydrology, hydrogeology, environmental sciences or landscape architecture. Affiliation with professional organization (R. P. Bio, GIT, P. Geo., EIT, P. Eng., RFP) an asset. 
2-5 years of environmental experience of increasing responsibility, preferably in mining and/or construction. 
Proficient in Microsoft Office Programs. 
Experience working with and around large mobile equipment.
Training and previous experience in water quality testing and contaminated site remediation an asset.
Hold a valid driver's license non restricted.
Ability to work in remote terrain, uneven surfaces and all-weather conditions. Ability to lift 50lbs. 


At Galore Creek, we value diversity. Our teams work collaboratively and respect each person's unique perspective and contribution.
Qualified applicants interested in joining a dynamic team are encouraged to submit a resume and cover letter electronically.
We wish to thank all applicants for their interest and effort in applying for the position; however, only candidates selected for interviews will be contacted.
Your application to this posting is deemed to be your consent to the collection, use and necessary disclosure of personal information for the purposes of recruitment. Galore Creek respects the privacy of all applicants and the confidentiality of personal information.
Learn more about Galore Creek at www.gcmc.ca.
#LI-JN1