Site Engineering Specialist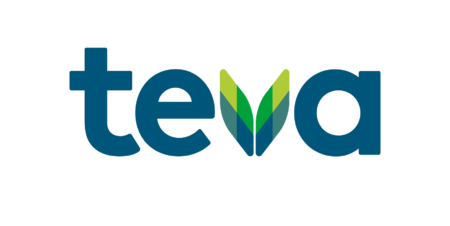 City : See posting
Category : See posting
Industry : Pharmaceutical/Healthcare
Employer : Teva Canada
Who are we?
Teva is a global pharmaceutical leader and the world's largest generic medicines producer, committed to improving health and increasing access to quality health solutions worldwide. Our employees are at the core of our success, with colleagues in over 80 countries delivering the world's largest medicine cabinet to 200 million people every day. We offer a uniquely diverse portfolio of products and solutions for patients and we've built a promising pipeline centered around our core therapeutic areas.  We are continually developing patient-centric solutions and significantly growing both our generic and specialty medicines business through investment in research and development, marketing, business development and innovation. This is how we improve health and enable people to live better, healthier lives. Join us on our journey of growth!
Job Description
The Process Engineering Specialist is responsible for commissioning and qualification of facilities, critical utility systems, and manufacturing and packaging equipment to meet cGMP compliance standards, project management and execution of limited scope production, maintenance and continuous improvement and capital initiatives.
Essential Duties & Responsibilities include but are not limited to:
Projects and CI initiatives related to qualification of facilities, critical utility systems, and manufacturing and packaging equipment.

Generate equivalency reports for manufacturing and packaging equipment

Develop and maintain Facility and Critical System Engineering File(s) and applicable procedures

Assist Manager in meeting department goals and objectives and perform additional related duties as assigned

Perform Capital Project management in compliance with GEL project management system
Qualifications
Bachelor's Degree in Applied Science in Engineering

One (1) + years of qualification experience in manufacturing industry preferably pharmaceutical

Professional Designation in Engineering (P. ENG) is preferred or working towards P.ENG

Strong PC skills in MS Office

GMP knowledge

Familiarity with facility, critical systems, manufacturing and packaging equipment qualification, project management experience
Already Working @TEVA?
If you are a current Teva employee, please apply using the internal career site available on "Employee Central". By doing so, your application will be treated with priority. You will also be able to see opportunities that are open exclusively to Teva employees. Use the following link to search and apply: Internal Career Site
The internal career site is available from your home network as well. If you have trouble accessing your EC account, please contact your local HR/IT partner.
Teva's Equal Employment Opportunity Commitment
Teva Pharmaceuticals is committed to equal opportunity in employment. It is Teva's global policy that equal employment opportunity be provided without regard to age, race, creed, color, religion, sex, disability, pregnancy, medical condition, sexual orientation, gender identity or expression, ancestry, veteran status, national or ethnic origin or any other legally recognized status entitled to protection under applicable laws.