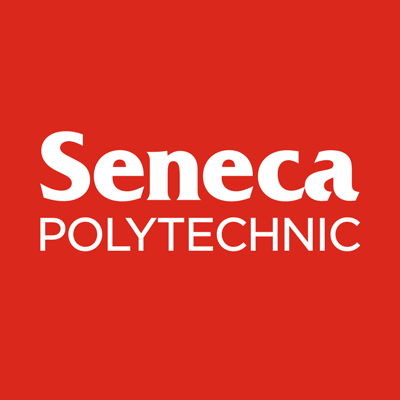 City : King City
Category : Nanji FoundationSchNursing
Industry : Education
Employer : Seneca
Position Summary:
Reporting to the Academic Chair, School of Nursing, the Simulationist can navigate the complexities of facilitating any level of simulation. The Simulationist incorporates theoretical and practical knowledge, simulation standards of practice, and self-reflection into simulation facilitation. This incumbent uses various simulation modalities, such as human patient simulators, simulated participants, hybrid, and virtual simulations. This is ultimately to fosters a transformational learning environment where participants can develop critical thinking, clinical reasoning along with psychomotor skills and apply essential principals such as ethics and confidentiality.
The incumbent is responsible for reinforcing nursing skills, supervising practice, provide feedback based on pre-determined learning outcomes, and for providing technical expertise for students to learn and become proficient in the performance of clinical skills as established by faculty. 
Candidates must be able for occasional travel between Yorkgate and King Campuses
Responsibilities:
  Development and Coordination of Student Learning Activities
·       Responsible for the preparation and set up of planned daily activities in the Experiential Learning Centre (ELC). This includes assisting and updating resources including learning tools, policy/procedure manuals, journal articles and resource textbooks.
·       Provides expertise in the demonstration of nursing skills for all programs within the School of Nursing.
·       Supervises student practice of skills and monitors student performance for safety and readiness to implement skills in a clinical setting.
·       Provides accurate feedback to students during skills practice around completion of specific learning objectives set by program faculty.
·       Assists with the organizing and development of adaptive techniques for students with accommodations.
·       Incorporates learning activities/methods into constructed scenarios congruent with the course outcomes.
·       Ensures appropriate fidelity and realism of simulation events including moulage, equipment, supplies, room, and furniture to meet simulation-based learning objectives and simulations needs.
  Communications
·       Works collaboratively with faculty, clinical supervisors, other simulationists and staff, to coordinate, implement, and evaluate simulation-based education and events, and other needs of the Experiential learning Centre. 
·       Works with other members of the team to maintain currency for manuals that outline the learning expectations and equipment requirements for each scenario. 
·       Creates a positive learning environment.
·       Assists with supporting others on technical aspects of operating simulators and equipment. 
·       Maintains confidentiality according to the Standards of Practice of the College of Nurses of Ontario, Seneca College policy and any other relevant privacy laws.
Records Management
·       Establishes and maintains a system of records related to student activities and skills performance.
·       Assists with maintaining a current inventory of equipment and resources including warranty/maintenance program.
·       Assists with updating resource manuals as required.
Other duties
·       Maintains organization of the ELC.
·       Monitors for equipment that may be broken or not functioning and reports to Lab Technologist. Recommends the purchasing of new and replacement equipment.
·       Continuously updates knowledge, technical expertise and participates in continuing education to maintain competence.
·       Acts as a resource to faculty re: updates and new technology related to clinical lab.
·       Other duties assigned.
Qualifications:
Education
Minimum completed 2-year Nursing Diploma/Degree

Current registration in good standing with the College of Nurses of Ontario (CNO) in combination with relevant and recent practical work experience.
Experience
 Minimum (5) five years of recent nursing experience, with a minimum of (3) three recent years in an acute care practice setting.
Skills
·        Knowledge of simulation at low, medium and high degrees of fidelity.
·        Strong ability to work well under pressure, set priorities, maintain confidentiality, make timely decisions, and demonstrate good judgement in demanding situations.
·        Ability to adjust to frequent changes in priorities, project needs and workflow.
·        Ability to self-motivate, work independently, and in team settings.
·        Resourcefulness and initiative to learn new skills.
·        Knowledge of computer hardware equipment and software applications relevant to simulation functions preferred.
Note:  A skills assessment test will be administered during the recruitment process.