Signals & Communications Technician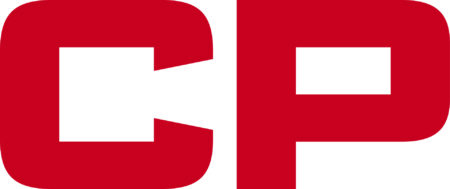 City : Chapleau West, ON, CA
Category : Other
Industry : Transportation
Employer : Canadian Pacific
Canadian Pacific (CP) and Kansas City Southern (KCS) are now CPKC. As the only truly North American railway, we are making big moves! Drawing on our strong foundations and heritage, CPKC moves essential goods across our 20,000-mile network to support economic growth throughout Canada, the U.S. and Mexico. Be a part of history as we connect a continent and create exciting career opportunities across our new transnational network. Visit cpkcr.com to learn about the CPKC advantage, our purpose and culture.
 PURPOSE OF THE POSITION:
As the Signals & Communications Maintenance Technician you are accountable for the on-going maintenance of Signals & Communications (S&C) systems in accordance with S&C Standards and Regulatory requirements to permit the safe operation of trains on the territory.
POSITION ACCOUNTABILITIES:
Use digital & analog multi-meters, oscilloscopes, and common electronic test instrument for the installation, maintenance and to diagnose equipment problems and failures;

Troubleshoot Signals & Communications (S&C) equipment to circuit board level;

Facilitate repair and return of defective circuit cards and components through equipment vendors;

Use computers for diagnostics in troubleshooting electronic equipment, software burning, software uploading/downloading, downloading event logs, and other various functions;

Test, inspect, and make necessary equipment repairs per S&C & Industry standards;

Manage and document applicable CP test and inspection reports;

Provide field & technical support as required in managed corporate data networks and in other S&C Maintenance territories;

Acquire, apply and comply Railway Operating Rules; Safety Rules & Polices; S&C requirements and recommended practices;

Become familiar with S&C circuit drawings and standards;

An emphasis on safety is critical for all employees. This can be a high risk environment as you will be working around heavy moving equipment;

Will be required to be away from home on an infrequent basis;

Moderate to heavy physical labour. This work involves:

Long distance driving

Lift/carry, push/pull 50+ pounds

Bending, stooping & standing

Climb vertical ladders, stairs, ramps & getting on & off of track equipment

Walk on uneven surfaces such as rocks for extended periods of time and for long distances

Reach above shoulders

Sitting for long periods occasionally

Work at height on ladders, scaffolding occasionally

Occasional exposures to dust, fumes and gasses.
POSITION REQUIREMENTS:
Technician or Technologist Diploma in Communications or Electronics from a recognized technical college;

Valid driver's license is required;

A Class 3 license and air brake qualification would be an asset;

Ability to respond for emergent work past normal working hour;

Previous railroad experience is preferred;

A safety-oriented work ethic supported by experience performing labour in an outdoor work environment;

The ability to follow instructions, rules and regulations is essential;

Ability to work as a valuable member of a team;

Good written and verbal communication/comprehension skills are essential;

Ability to travel alone and work independently at times in incumbent weather conditions.

Also essential to this position is a desire to:

work shifts and overtime (including weekends if necessary),

work outside in all weather conditions,

work away from home on an occasional basis, often in remote and isolated areas.
WHAT CPKC HAS TO OFFER:
Flexible and competitive benefits package

Competitive company pension plan 

Employee Share Purchase Plan

Annual Fitness Subsidy 

Part-time Studies Program 
 ADDITIONAL INFORMATION:
 Medical Requirements:
Operating safely is a core foundation of CPKC. Our commitment is to protect our people, customers, communities in which we operate, the environment and our assets. We are also committed to a healthy and safe workplace. CPKC's Alcohol and Drug Policy and Procedures ("Policy and Procedures") support these commitments.   All new hires for a safety critical position will be required to complete a pre-employment medical that includes a physical, vision, hearing, alcohol, and drug audit assessment. Pre-employment qualification drug test(s) are also required. This includes candidates participating in the Trainee Program who will also be required to pass a drug test during the training process before receiving final qualification for the position.
Background Investigation:
The successful candidate will need to successfully complete the following clearances:     
Criminal history check

Reference check

Driver's license verification
CPKC is an employment equity employer committed to the principles of employment equity and inclusion. We encourage all qualified candidates to apply including women, Black, Indigenous, People of Colour (BIPOC), members of the LGBTQ+ community, and people with disabilities. Accommodations for the job application process can be provided, as appropriate, upon request. All applicant information will be managed in accordance with the federal Personal Information Protection and Electronic Documents Act (PIPEDA)".
 

Req ID: 101119

Department: Engineering

Job Type: Full-Time

Position Type: Union

Location: Chapleau, Ontario

Country: Canada

% of Travel: 30-40%

# of Positions: 1

Job Available to: External