Shipper Receiver (1:30pm-10:00pm) – $17.85/Hour + Shift Premium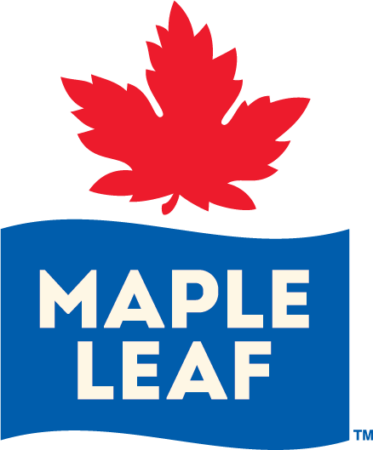 City : Mississauga - Drew Rd.
Category : Manufacturing
Industry : Food/Packaging
Employer : Maple Leaf Foods
Shipper Receiver
Considering a Career at Maple Leaf Foods?
Do you consider yourself a team player?  Are you double-vaccinated and eligible to work in Canada?  If so, we want to hear from you!  At MLF Canning, we pride ourselves on our commitment to our team members and producing quality products!
Who we are!
A Sustainable, Forward Thinking Protein Company
Maple Leaf Foods is a leading meat and plant-based protein company, employing over 11,500 people and publicly traded on the Toronto Stock Exchange. We are proud of our roots, which trace back well over 100 years, but our vision and purpose are decidedly forward looking. As we pursue our vision to become the most sustainable protein company on earth, we are committed to creating shared value – creative business value through addressing some of the world's most critical social and environmental challenges. Our goal is to build a more sustainable food system, which provides nutritious affordable food, operates within planetary limits, cares for animals responsibly, and meaningfully engages with our communities to advance a more just society. We are advancing bold changes within Maple Leaf and more broadly within society to pursue our vision. We deeply believe this is the sustainable path to growth.
The Role:
Maple Leaf Foods at 2265 Drew Rd., in Mississauga, ON
is accepting applications for a Forklift Operator position within our Prepared Meats Plant which specializes in canned meat products. Duties may include:
Coordinate and schedule all inbound deliveries coming into the facility.

Coordinate and schedule all outbound traffic for finished goods going to EDC, MWDC, and/or to the US for local and long-distance loads.

Work with Production Team to ensure all materials required for US-bound loads are ready. Schedule loads and ensure targets/goals are met.

Liaison between the Shipping Department and all other functional departments/areas.

Analyze and investigate all inventory discrepancies as required, correcting SAP system and invoice-related issues to reflect accurately.

Enter inbound delivery information into SAP for Shipping personnel as required, MIGO transactions as needed.

Responsible for correct allergen and material labelling.

Ensure FIFO methodology and all other SOPs are being adhered to.

Maintain shipping records, including tracking and shipping history, and provide information for traceability as required.

Additional duties as assigned by the Supervisor.
Hours of Work:
Monday to Friday

Approximate shift time is 1:30pm-10:00pm
What we are looking for:
Lift truck certification is required in order to operate powered equipment

Previous experience in a manufacturing environment is an asset

Desire and ability to learn

Reliable and dependable, able to be at work every day, on time

Ability to interact and share information with Team Members at all levels.  Actively participate in their work group

Able to work in a fast-paced and repetitive task environment

Physically fit and able to lift, push, and/or pull weight of up to 23kg (50 lbs.)

Be willing to adhere to all hygienic and food safety requirements in the Plant
Why Choose Maple Leaf Foods?
Essential business through Covid-19
Leading Consumer Protein Company
Competitive Wages:  Starting rate is $17.85 with ability to earn up to $20.73
Afternoon shift premium of $0.50/hour
Comprehensive benefits package (Extended Health, Dental, Vision, Life Insurance, Short-Term and Long-Term Disability
Pension Program
Referral Bonus Program
Clean and safe environment
Personal Protective Equipment provided
Career advancement opportunities
Equal Opportunity Employer
Please apply online or in-person today!
Maple Leaf Foods is committed to ensuring the health and safety of all our employees.  As part of this commitment, we have adopted a number of COVID-19 safety measures, including a requirement for all employees 
to 
be fully vaccinated by March 31, 2022 and to show proof of vaccination.   In keeping with this policy, successful candidates will need to provide proof of vaccination prior to their first day of work..  We will of course consider accommodations for anyone unable to be vaccinated following human rights and other applicable laws



We thank all applicants for their interest in exploring employment opportunities with Maple Leaf Foods however only those selected for an interview will be contacted. Applicants may be subject to a background check and must meet the security criteria designated for the position.  





Maple Leaf Foods is committed to Employment Equity and maintaining a diverse workforce.  Job applicants with a disability who require reasonable accommodation for any part of the application or hiring process can contact our Talent Attraction Team at accommodations@mapleleaf.com or 905-285-5862.  Reasonable accommodations will be determined on a case-by-case basis and your request will be responded to as soon as possible.