SHIFT LEADER (Toronto, ON, CA, M1P 4V8)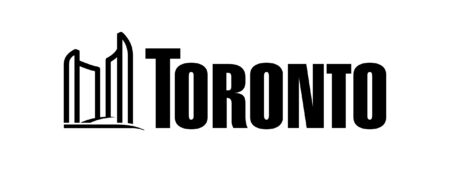 City : Toronto
Category :
Industry : Government
Employer : City of Toronto
Job Title: SHIFT LEADER, SSHA 
Job ID: 35930
Job Category: Community & Social Services
Division & Section: Shelter, Support & Housing Admin, Homelessness Initiatives & Preventative
Services
Work Location: Various (See note section for further details)
Job Type & Duration: Full-Time
Salary: $86,500.00 - $108,459.00, TM0405, Wage Grade 6.0
Shift Information: Rotating Shifts, Monday - Sunday, 80 hours bi-weekly
Affiliation: Non-Union
Number of Positions Open: 15+
Posting Period: 03-Mar-2022 to 31-Mar-2022
 
Join Us!
Interested applicants are welcome to join us at our virtual info sessions. You will have the opportunity to ask questions related to the position, working for the City of Toronto as well as the City's application process.
For dates, times and Webex info please see below:
Friday, March 17, 2023 from 9:00 AM to 10:00 AM:
https://toronto.webex.com/toronto/j.php?MTID=m61ac7eb800f7b588456cf4af3c100a68
Friday, March 17, 2023 from 12:00 PM to 1:00PM:
https://toronto.webex.com/toronto/j.php?MTID=m041e1e6f347099d9c0aef684ddb03f7f
Friday, March 17, 2023 from 5:00 PM to 6:00PM:
https://toronto.webex.com/toronto/j.php?MTID=m497a254730591f78ba07502de58bf819
Here's a chance to make a difference in the lives of people that are homeless! Working within the City of Toronto's Shelter, Support & Housing Administration Division, you'll lead a dedicated team delivering shelter services while promoting stable housing solutions.
Reporting to the Program Supervisor and/or designate, and working as part of a collaborative management team, you will supervise all shift operations involved in providing services throughout a 24/7 operation, to meet client needs in a client-focused, holistic manner in accordance with divisional policies and procedures and applicable legislation. For more information about the City of Toronto's Programs and Services, please visit our website at:
https://www.toronto.ca/community‐people/community-partners/emergency-shelter-operators/about-torontos-shelter-system/see-ourshelters/
As a Shift Leader, you'll provide day-to-day supervision to assigned staff, ensuring effective teamwork, high standards of work quality and organizational performance, customer service excellence, and continuous learning, while encouraging innovation, evaluating performance and leading staff development through motivation and training.
Working collaboratively with other supervisory staff, you'll facilitate coordinated Housing First case management services for individuals and families to assist them in achieving housing stability in the community, ensuring clients receive appropriate counselling, support or referrals, and mediating on their behalf with other service providers. We will also count on you to gather and maintain statistical data and other information on programs for reports, forecast needs and monitor policy and program activities, recommend options and implement changes to improve operational performance and service delivery.
Your ability to manage administrative duties associated with shelter or institutional operations will prove invaluable as you administer various client funds, TTC tokens, taxis, and voucher issuance, and ensure that appropriate controls and records are kept. Managing labour relations will be an integral part of this role, including hearing grievances, along with monitoring program operations, and providing leadership in service planning and program policy development that incorporates identified needs with input from clients and community agencies.
Skilled in customer service, communication and presentations, you can work effectively with clients, service providers, the general public and/or staff to address service inquiries, requests and/or complaints, apply verbal de-escalation and crisis prevention techniques in defusing potentially volatile situations, and compile, analyze and disseminate data and apply it to shelter practices and operations.
Key Qualifications:
Post-secondary education in Social Services or other relevant discipline related to the job function, or the equivalent combination of education and experience.

Experience in assisting vulnerable persons who are experiencing psycho/social/physical, emotional and/or environmental problems in a social service setting or human services environment.

Experience supervising staff in a social services or human services environment

Ability to manage administrative duties associated with shelter or institutional operations, ensuring compliance with divisional and legislative guidelines and policies through continuous monitoring and evaluation.

Knowledge of current issues related to homelessness, including working with street involved individuals, Housing First, harm reduction, addiction, social work, social housing, alternative and supportive housing, income security, mental health, emergency shelter, community support/health agencies, etc.

Knowledge of working with Indigenous populations and/or lived experience as an Indigenous person.

Familiarity with government legislation in the areas of Occupational Health and Safety, Human Rights and other relevant legislation.

Ability to work rotating shifts, including days, evenings, overnights, weekends and holidays on a pre-scheduled and call-in basis.
Shift Information:
For all programs in the Shelter, Support & Housing Administration Division, which operate 24 hours a day / seven days a week, part-time employees are expected to be available to work all shifts (days, afternoons & overnight shifts) four (4) separate days a week, of which two (2) days must include Saturdays & Sundays. Hours of work will be determined based on operational needs.
Please Note:
Work schedules are posted six (6) weeks in advance and part-time shift leaders work on average between 20 - 40 hours per week. As full-time opportunities arise, our part-time workforce receives consideration prior to external candidates.
Work Location/Divisional Portfolio Information:
Family Residence, 4222 Kingston Road

Robertson House, 291 Sherbourne Street & Satellite Locations

Seaton House, 339 George Street & Satellite Locations

Streets to Homes, 129 Peter Street

Women's Residence, 674 Dundas Street West & Satellite Locations

Birkdale Residence, 1229 Ellesmere Road & Satellite Locations

Roehampton Residence, 808 Mount Pleasant Avenue & Satellite Locations

Isolation & Recovery Program, 2180 Islington Avenue & Satellite Locations

Central Intake, 2985 Kingston Rd

705 Progress Avenue

Isolation Recovery and Four Points, 2180 Islington Ave

Other sites as necessary
A Qualified List of candidates will be established for the Shift Leader position in the Shelter, Support and Housing Administration Division and will be in effect for up to one year from the date the list is created. Qualified candidates on the list may be considered when filling future full-time vacancies in this position.
Notes:
Applicants are required to demonstrate in their resume that their qualifications match those specified in the job posting.
Equity, Diversity and Inclusion
The City is an equal opportunity employer, dedicated to creating a workplace culture of inclusiveness that reflects the diverse residents that we serve. Learn more about the City's commitment to employment equity.
Accommodation
The City of Toronto is committed to creating an accessible and inclusive organization. We are committed to providing barrier-free and accessible employment practices in compliance with the Accessibility for Ontarians with Disabilities Act (AODA). Should you require Code-protected accommodation through any stage of the recruitment process, please make them known when contacted and we will work with you to meet your needs. Disability-related accommodation during the application process is available upon request. Learn more about the City's Hiring Policies and Accommodation Process.