Sessional Faculty – English 2cr3 (Summer 2023)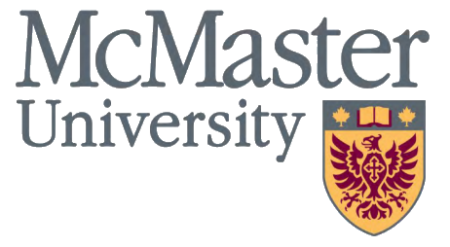 City : Hamilton
Category : Other
Industry : Education
Employer : McMaster University
Hamilton, ON

NOTICE OF POSTING

For Sessional Faculty

The Department of English & Cultural Studies invites applications for the following teaching position to be offered in the 2022-23 session.



Date of Posting: March 13 to Marcy 27, 2023 (inclusive)

Department Contact : Sophie Goellnicht, Academic Department Manager (goellnsk@mcmaster.ca)



Course Name(s)/Number(s): ENGLISH 2CR3 (Shakespeare: Comedies, Problem Plays, and Romances)

Term: Summer 2023 (June 19 to August 4, 2023)



Number of Section(s) Available: 1 section

Number of Units per Section: 3 units



Location (on/off campus): Virtual Classroom

Projected Enrollment: 75

Projected TA Support: N/A



Wage Rate *: $7783.93 (as per schedule "A" of the CUPE Local 3906, Unit 2 Collective Agreement)

Start Time and Duration : 6 hours lecture/week (Tuesday & Thursday 6:00pm-9:00pm)

Course Description/Relevant Employment Duties

A close study of selected plays in these genres, together with relevant literary, cultural, theatrical, and historical contexts. May include plays by other dramatists.

Required Qualifications

PhD completed (or near completion) in a relevant field. The successful applicant must have appropriate academic qualifications, previous experience teaching at the university level, a commitment to incorporating principles of equity, diversity and inclusion in teaching practice, and an active and current research profile.

Preferred Qualifications

Experience teaching online/in a virtual environment.

*Supplemented Fees- 15.02(a) The employee may be eligible to receive supplemented fees in accordance with Schedule C of the Collective Agreement. The actual rate of pay when in excess of the base rate of pay is deemed to include any supplemented fees owing, to the extent of the excess amount. If the actual rate of pay is less than the sum of the base rate of pay and the supplemented fees owing, then the employee shall receive the difference.

Application Procedure

Please submit the following by March 27, 2023 via MOSAIC as one (1) PDF or Word document: A cover letter stating your intent to apply for the position (including your address, phone number, and email address). The cover letter should also briefly address how you will approach the design and teaching of the course; your academic teaching experience (including any online or virtual teaching experience); how you incorporate equity, diversity, and inclusivity in your teaching; and your experience with the material to be taught (including, but not limited to, research, academic, and professional experiences). A curriculum vitae listing your academic qualifications and relevant employment, community engagement, and/or lived experiences or activities. Information necessary to determine your current and aggregate seniority (as defined by Article 20 of the Unit 2 Collective Agreement). www.cupe3906.org/unit-2-seniority-information/ Names and contact information of two references. Applicants will not be required to submit reference letters as part of their application.



Job applicants requiring accommodation to participate in the hiring process should contact the Human Resources Services Centre at 905-525-9140 ext. 222-HR (22247) or Nina Bovair at ext. 23850 to communicate accommodation needs.