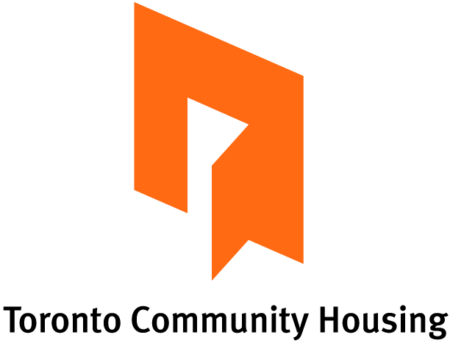 City : Toronto/Downtown
Category : FM - Bldg. Equipment and Safety Systems
Industry : Real Estate and Rental and Leasing
Employer : Toronto Community Housing Corporation
---
What we offer
In addition to competitive wages and a rewarding career where you can truly make a difference, we offer a comprehensive package that meets the various needs of our diverse employees, including:
       

Three Weeks paid annual vacation days, increasing with years of service; 

       

Four (4) paid personal days; 

       

Defined benefit pension plan with OMERS, includes 100-per-cent employer matching;

       

Health and dental benefits;

       

Employee and family assistance program;

       

Maternity and parental leave top up (93% of base salary);

       

Training and development programs including tuition reimbursement of $1500 per calendar year. 

       

Fitness membership discount;
Make a difference
We are currently searching for a dedicated and passionate individual to join our family at Toronto Community Housing! As a Service Person Heating Technician, you'll utilize your expertise and knowledge of heating, ventilation, boiler and HVAC systems to contribute to the ongoing efforts of Toronto Community Housing to support and improve the neighborhoods and lives of our tenants and residents of Toronto.
What you'll do
Toronto Community Housing requires a skilled person to service and maintain heating, ventilation, and HVAC systems. You will respond to service requests, repair heating and mechanical systems. Duties also include repair and maintenance of low pressure boiler systems, furnaces, submersible pumps, make-up air units, exhaust fans, A/C units, and all related components. You will also replace existing appliances with new installations.
What you'll need
A valid Gas Technician 1 License

Experience in the operation and maintenance of various types of heating, ventilation, boiler controls and HVAC equipment or the equivalent of education, experience and training

Certificate of completion of a fuel safety workshop on Hydrocarbon Fuels as required by TCH and the Technical Standards Safety Authority

Successful completion of an Ozone Depletion Course

Valid Class G driver's license

Working knowledge of the Ontario Fire Code, Natural Gas – CAN/CGA-B149.1 and Propane Gas – CAN/CGA-B149.2 Codes, and all other relevant codes and legislative requirements

Ability to communicate, take instructions and provide technical guidance

Skilled in the use of tools and equipment associated with these duties

Positive attitude and good customer service skills

Strong report writing skills
What's next
Once you apply, we'll review your resume and contact you if your skills and experience match the qualifications for the role. If you are selected to move forward, the process will include one or more interviews and/or assessments and reference checks.
Candidates for unionized positions must score a minimum of 70% to pass any interview or assessment and be considered for the next stage of the recruitment process. Successful candidates will be determined based on score and where applicable, union seniority. Not all candidates who score 70% or higher will automatically proceed to the next stage of the recruitment process as this will be dependent on the number of candidates and number of available roles.
INDS