Senor Project Coordinator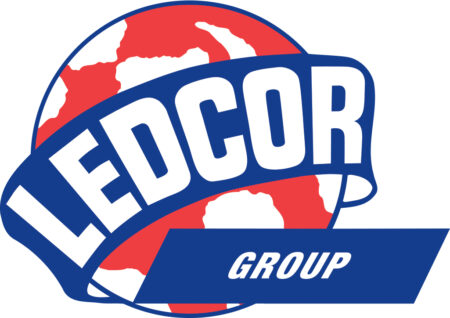 City : Vancouver, BC
Category : Full time Project Coordination
Industry : Construction
Employer : Ledcor Group
Job Summary:
Job Summary:
You're a Project Coordinator with 2 to 5 years of experience working in multi-disciplinary commercial construction projects. As an integral part of the project team, you will be responsible for planning, coordinating and executing project plans under the supervision of the project manager, and assisting operations staff with safety and quality control.
Join the Ledcor Building team in Vancouver, BC
Responsibilities:
Promotes a culture of health, safety and environmental protection on the project by taking an active role in the implementation of the Project Specific Safety Program (PSSP) to achieve compliance of Ledcor HS&E standards, applicable OH&S Acts, regulations and codes
Coordinates and administers the Project Quality Plan
Maintains project start-up systems and procedures including job site trailer or office, master filing system, project billings, cost accounting system and project directory
Performs general administrative and recordkeeping functions including the review and distribution of documentation; preparation of correspondence and meeting minutes; maintenance of files, logs, drawings, specifications, submittals and RFIs
Supports the subcontract management/procurement process through the tendering and awarding of work or supply materials, processes invoices and progress claims and assists with the review of documents and inquiries
Coordinates the change order management process by securing pricing from the vendor/subcontractor, reviewing and inputting the data for project manager review, submitting change requests for approval and following through with subcontract change orders/purchase orders as directed
Participates in the tracking of project milestones; assists with the maintenance of the project schedule and baseline schedule
Prepares for project close out by collecting warranties, O&M manuals and occupancy documents; creates turnover documents, demobilizes site and archives documents
Performs other related duties as outlined in Ledcor's Construction Operations Manual
Requirements:
2 to 5 years of related work experience or combination of relevant education and experience
Completed post-secondary education in Construction, Engineering or related discipline an asset
Working knowledge of construction documents, drawings, specifications and current construction practices and methodology
Able to communicate clearly and collaborate with multiple project stakeholders and interpret their needs
Capable of identifying issues and generating solutions in moderately complex situations
Willingness to contribute actively in team discussions, sharing experiences and ideas
Strong organizational and planning skills and the ability to manage multiple priorities
Strong computer skills with an aptitude for learning new programs; familiar with scheduling software
Successful completion of pre-employment drug & alcohol requirements
Working Conditions:
Site or office based position
Additional Information:
Company Description
Ledcor Building offers full-service construction for commercial, residential, institutional, and light industrial projects, along with expertise in green building. Our depth of knowledge and expertise come from building hundreds of projects – of all sizes – across North America each year.
But when you work for Ledcor, your experience will go far beyond the project. Do you want a career that means more? Join our True Blue team now!
Employment Equity
At Ledcor we believe diversity, equity, and inclusion should be part of everything we do. We are proud to be an equal-opportunity employer. All qualified individuals, regardless of race, color, religion, sex, national origin, sexual orientation, age, citizenship, marital status, disability, gender identity, Veteran status or any other identifying characteristic are encouraged to apply.
Our True Blue team consists of individuals from all backgrounds who contribute diverse perspectives and experiences to Ledcor. We are committed to continuing to build on our culture of empowerment, inclusion and belonging.  
Adjustments will be provided in all parts of our hiring process. Applicants need to make their needs known in advance by submitting a request via email. For more information about Ledcor's Inclusion and Diversity initiatives, please visit our I&D page.