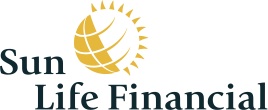 City : Toronto
Category : Full-time
Industry : Finance
Employer : Sun Life Financial
Vous êtes unique, comme le sont votre parcours, votre expérience et votre façon de voir les choses. Ici, on vous encourage et on vous motive à donner le meilleur de vous-même, et on vous donne les moyens de le faire. Vous travaillerez avec des collègues dynamiques – experts dans leur domaine – qui sont impatients de partager leurs connaissances avec vous. Vous aurez des gestionnaires inspirants qui vous aideront à développer votre potentiel et à atteindre de nouveaux sommets. Chaque jour, vous aurez de nouvelles occasions de rendre la vie de nos Clients plus radieuse – ils sont au cœur de tout ce que nous faisons. Découvrez comment vous pouvez faire une différence dans la vie des gens, des familles, des collectivités – ici et partout dans le monde.
Description de poste:
We are seeking an experienced designer to join our Sun Life Health team. You will be responsible for designing remarkable digital health experiences for Canadians, with an emphasis on creating applications to help Sun Life clients make the most of their group benefits plans and access virtual health resources. You will work collaboratively with a dynamic, client-obsessed team to conceptualize, design, and prototype ideas for implementation on the web and mobile and help millions of Canadians lead healthier lives.
What will you do?
Apply user-centred design principles to influence product strategy and direction.
Advocate for data-driven design solutions for web and mobile.
Take ownership and drive UX strategy - be an evangelist for UX practices across the company.
Conduct user research to discover insights, define user personas, and map user journeys.
Create distinctive digital experiences that are desirable and consistent across multiple platforms, devices, and channels.
Develop user scenarios, personas, user flows, design concepts, low and high-fidelity wireframes, and prototypes, UI standards documents, and other design documents as needed.
Conduct concept and usability testing to iteratively validate and improve design solutions.
Actively collaborate as part of the team to ensure designs are feasible and implemented accurately.
Track user experience metrics and analytics, including reporting on the success of UX improvements.
Ensure standards and best practices are appropriately communicated and documented. 
Collaborate with Product Leads to ensure a clear understanding of user needs and problems to be solved/jobs to be done.
Manage user experience deliverables as required to ensure expectations are successfully met.
Lead the production of annotated wireframes, design specs and other documentation as needed within all project timelines.
Ensure proposed workflows reflect client needs and maintain consistency across features/platforms.
Determine the need for user research and user testing; then orchestrate and oversee the process.
Review, interpret, and share research findings with project teams, working to build a shared understanding of client needs and pain points. 
What do you need to succeed?
Minimum of 5 years of experience in user-centered digital design and user experience.
University degree or certification in User Experience, or equivalent work experience.
Portfolio demonstrating impactful customer experiences, including experience developing digital products from initial concept through to implementation.
Design experience ranging across web and mobile (mobile web and native applications).
Strong knowledge and experience designing wireframes and interactive prototypes using industry software (e.g. Figma, Sketch, InVision).
Familiar working with design systems that consistently scale across platforms.
Well-versed in current accessibility standards.
Strong verbal and written communication skills with the ability to articulate the value of a design choice to users and non-designer stakeholders.
Excellent presentation skills, with an ability to advocate for user needs based on qualitative feedback and quantitative data.
Knowledge of current web standards and the latest trends
Strong sense of ownership and proactively advocates for the end user
Understanding of front-end web development an asset (HTML, CSS, JS, etc.)
Experience working in agile methodology is a plus
Experience working in health tech/digital health a major plus
What's in it for you?
Being a member of the Sun Life family, a group of people united by our Purpose: to help Clients and Employees achieve lifetime financial security and live healthier lives
Collaborating with, and learning from, a dynamic team of designers and writers supporting our Lumino Health experience
Competitive salary and bonus structure influenced by market range data
Flexible benefits from the day you join to meet the needs of you and your family
Pension, stock, and savings programs to help build and enhance your future financial security
L'échelle du salaire de base est pour l'emplacement principal du poste affiché. Elle peut varier selon l'emplacement du candidat sélectionné et d'autres facteurs. En plus du salaire de base, les employés admissibles de la Financière Sun Life participent à différents programmes de rémunération incitative, dont le montant octroyé est discrétionnaire et dépend du rendement de l'employé et de la compagnie. Certains postes de vente participent à des programmes de rémunération incitative basés sur les résultats de vente individuels ou de groupe. 
Depuis toujours, la diversité et l'intégration sont au cœur des valeurs de la Financière Sun Life. Nous croyons qu'un effectif diversifié ayant des points de vue variés et des idées créatives est avantageux pour nos clients, pour les collectivités où nous exerçons nos activités, ainsi que pour nous tous, en tant que collègues. Nous accueillons avec enthousiasme les candidatures de personnes compétentes provenant de tous les horizons.
Les personnes handicapées ayant besoin de mesures d'adaptation pour présenter leur candidature et celles qui doivent consulter les offres d'emploi sur un support de substitution peuvent envoyer leur demande par courriel à l'adresse 'thebrightside@sunlife.com'.
À la Sun Life, nous voulons créer un environnement de travail flexible où nos employés sont outillés pour donner le meilleur d'eux-mêmes. Nous offrons plusieurs options de travail flexibles selon les exigences du poste et les besoins individuels. N'hésitez pas à en discuter pendant le processus de sélection.
Nous remercions tous les candidats de l'intérêt manifesté pour ce poste. Nous ne communiquerons qu'avec les personnes qui auront été retenues pour passer une entrevue.
Échelle salariale:
74,900/74 900 - 125,900/125 900
Catégorie d'emploi:
Client / User Experience Design
Fin de l'affichage:
27/08/2022