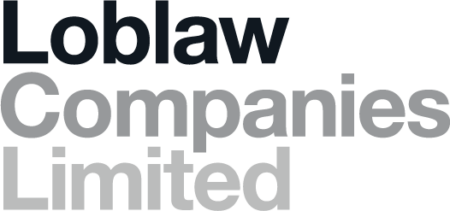 City : Brampton, Ontario
Category : Full time
Industry : Supply Chain & Distribution
Employer : Shoppers Drug Mart®
Referred applicants should not apply directly to this role.
All referred applicants must first be submitted through Workday by a current Loblaw Colleague.
Come make your difference in communities across Canada, where authenticity, trust and making connections is valued – as we shape the future of Canadian retail, together. Our unique position as one of the country's largest employers, coupled with our commitment to positively impact the lives of all Canadians, provides our colleagues a range of opportunities and experiences to help Canadians Live Life Well®.

At Loblaw Companies Limited, we succeed through collaboration and commitment and set a high bar for ourselves and those around us. Whether you are just starting your career, re-entering the workforce, or looking for a new job, this is where you belong. 
The decision to join a company is a big one. We have opportunities for hard working, energetic and reliable people just like you. 
C'est toute une décision que de se joindre à une entreprise. Nous offrons des perspectives d'emploi à des personnes qui, comme vous, sont travaillantes, dynamiques et fiables. 
The Loblaw Supply Chain team is the heart of our business and is committed to making customers our number one priority. With the aid of world class systems, we ensure our product – nearly 1billion units of it – makes its way from one of our 3,000 vendors, through one of our 27 distribution centers, to one of our 2,300 locations across Canada, and into the homes of millions of Canadians each year.  
As the Systems Developer, Supply Chain, you will play a vital part in the support and delivery of projects in Supply Chain. You will be accountable for the configuration / integration, testing, implementation and stabilization of our integrated network of World Class Supply Chain systems.  
The candidate should be familiar and flexible to working in both project and production support environments, understanding how to align evolving functionality to a live production environment. Superb communication skills are key, as you will meet/correspond/liaise with various teams including IT, Supply Chain Operations. 
Accountable for producing sound and sustainable end-to-end functional designs 
Responsible for developing applications and automation models required by the business 

Review, action and timely resolve testing defects across SIT and UAT environments related to Performance and Systems Testing. 

Provide implementation support during warranty periods through systems projects 

Responsible for creating robust functional design documentation 

Participate in key roles in multiple system projects towards ensuring that the functional design and delivery solutions meet business requirements 
University or College degree in a Technical Field (e.g. Computer Science, Computer Engineering, Industrial Engineering etc.) 

Solid understanding of and comfortability with the Microsoft PowerPlatform: Dynamics 365, Power Apps, Power Automate, Power BI, Portals 

Intermediate SQL skills, with solid grasp of relational database concepts, stored procedures, window & aggregate functions, etc. 

Experience with the Azure Cloud platform, specifically Azure Data Factory / Azure SQL / VMs / Logic Apps / Runbook Automation / Function Apps / Azure AD 
Basic to intermediate experience with certain programming languages such as PowerShell, JavaScript, HTML/CSS, Python 

Experience with RESTful API usage and design, front-end web development, Terraform, or objected-oriented languages like C#, are an assets 

Knowledge of ERP systems (Kronos, Manhattan WMS, JDA and TMS) and Supply Chain operational knowledge are assets 
Loblaw recognizes Canada's diversity as a source of national pride and strength. We have made it a priority to reflect our nation's evolving diversity in the products we sell, the people we hire, and the culture we create in our organization. Accommodation is available upon request for applicants and colleagues with disabilities. 
In addition, we believe that compliance with laws is about doing the right thing. Upholding the law is part of our Code of Conduct – it reinforces what our customers and stakeholders expect of us. 
Loblaw considère que la diversité culturelle du Canada est une source de fierté nationale et un symbole de force. Nous nous sommes donné comme priorité de refléter la diversité croissante du Canada dans les produits que nous vendons, les gens que nous embauchons et notre culture d'entreprise. Des accommodements sont disponibles sur demande pour les postulants et collègues atteints d'un handicap. 
En outre, nous croyons que la conformité aux lois consiste à faire ce qu'il faut. Le respect de la loi fait partie de notre Code de conduite; il renforce ce que nos clients et nos parties prenantes attendent de nous. 
Our commitment to Sustainability and Social Impact is an essential part of the way we do business, and we focus our attention on areas where we can have the greatest impact. Our approach to sustainability and social impact is based on three pillars – Environment, Sourcing and Community – and we are constantly looking for ways to demonstrate leadership in these important areas. Our CORE Values – Care, Ownership, Respect and Excellence – guide all our decision-making and come to life through our Blue Culture. We offer our colleagues progressive careers, comprehensive training, flexibility, and other competitive benefits – these are some of the many reasons why we are one of Canada's Top Employers, Canada's Best Diversity Employers, Canada's Greenest Employers & Canada's Top Employers for Young People.
If you are unsure whether your experience matches every requirement above, we encourage you to apply anyway. We are looking for varied perspectives which include diverse experiences that we can add to our team.

We have a long-standing focus on diversity, equity and inclusion because we know it will make our company a better place to work and shop. We are committed to creating accessible environments for our colleagues, candidates and customers. Requests for accommodation due to a disability (which may be visible or invisible, temporary or permanent) can be made at any stage of application and employment. We encourage candidates to make their accommodation needs known so that we can provide equitable opportunities.  
 
Please Note:
Candidates who are 18 years or older are required to complete a criminal background check. Details will be provided through the application process.