Senior Storage Administrator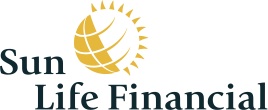 City : North York
Category : Full-time
Industry : Finance
Employer : Sun Life Financial
Vous êtes unique, comme le sont votre parcours, votre expérience et votre façon de voir les choses. Ici, on vous encourage et on vous motive à donner le meilleur de vous-même, et on vous donne les moyens de le faire. Vous travaillerez avec des collègues dynamiques – experts dans leur domaine – qui sont impatients de partager leurs connaissances avec vous. Vous aurez des gestionnaires inspirants qui vous aideront à développer votre potentiel et à atteindre de nouveaux sommets. Chaque jour, vous aurez de nouvelles occasions de rendre la vie de nos Clients plus radieuse – ils sont au cœur de tout ce que nous faisons. Découvrez comment vous pouvez faire une différence dans la vie des gens, des familles, des collectivités – ici et partout dans le monde.
Description de poste:
The Senior Storage Administrator is accountable to participate and deliver in the planning of tactical and strategic storage and backup designs as well as providing the operational standards, storage & backup configurations and appropriate technical oversight to meet industry design best practice including storage technology infrastructure support.
Overall responsibility requires expert knowledge of the technical streams associated with disk, tape, and relevant systems management technologies. This also includes the restoration of service and assistance in identification of the root cause of any problems that may appear within the environment.
What will you do?
Be responsible for managing and provisioning both on-prem and cloud storage services
Provide support for on-prem storage system and AWS storage service, ensure each system is running at optimal status, remediate security vulnerabilities for each system.
Participates in the planning, testing, evaluation and implementation of storage products and utilities
Participate in on-call rotation
Drives and champions the design, build and testing of new environments and modifications or enhancements to storage platforms for improved performance and availability
Provides accurate sizing and costings for all net new projects, upgrades and system or platform enhancements
Creates detailed design, build and operational documentation related to storage
Conducts significant research with vendors related to storage products and options
Participates in key departmental initiatives, including site recovery exercises
What do you need to succeed?
Professional designations from SNIA, EMC, IBM or Brocade are desirable
7-10 years' experience in storage related software and/or hardware support
Strong experience with EMC Storage Systems like VMAX, XtremIO, Unity, Powerstore, ECS, Brocade SAN switches.
Strong experience with EMC Replication technology like SRDF
Strong experience with AWS Storage Services (AWS Backup, S3, FSx, EFS). 
Experience with several storage administrator management tools Dell EMC XMS, Dell EMC Unisphere and solution enabler,  Connectrix SANnav.
Experience with IBM Spectrum Protect Backup (Tivoli Storage Manager)  tools or other backup software/appliance to backup Servers, Oracle DBs and VMware VMs is an asset
Experience with monitoring and performance tuning of various storage systems
Experience with capacity planning and storage allocation forecasting
Strong Shell scripting (bash/ksh, PERL, Python, Ansible)
Understanding of Windows, AIX, Solaris and Linux Operating Systems
Understanding Project Management Life Cycles.
Understanding of Problem Management, Change Management, Implementation Processes, Configuration and Release Management methodologies (ITIL)
Excellent communication skills (oral and written), interpersonal, and organizational skills
What's in it for you?
Flexible Benefits from the day you join to meet the needs of you and your family
Access to our Global Learning Centre, available 24/7 for your learning needs
Joining a reputable organization with over 150 years of history
L'échelle du salaire de base est pour l'emplacement principal du poste affiché. Elle peut varier selon l'emplacement du candidat sélectionné et d'autres facteurs. En plus du salaire de base, les employés admissibles de la Financière Sun Life participent à différents programmes de rémunération incitative, dont le montant octroyé est discrétionnaire et dépend du rendement de l'employé et de la compagnie. Certains postes de vente participent à des programmes de rémunération incitative basés sur les résultats de vente individuels ou de groupe. 
Depuis toujours, la diversité et l'intégration sont au cœur des valeurs de la Financière Sun Life. Nous croyons qu'un effectif diversifié ayant des points de vue variés et des idées créatives est avantageux pour nos clients, pour les collectivités où nous exerçons nos activités, ainsi que pour nous tous, en tant que collègues. Nous accueillons avec enthousiasme les candidatures de personnes compétentes provenant de tous les horizons.
Les personnes handicapées ayant besoin de mesures d'adaptation pour présenter leur candidature et celles qui doivent consulter les offres d'emploi sur un support de substitution peuvent envoyer leur demande par courriel à l'adresse 'thebrightside@sunlife.com'.
À la Sun Life, nous voulons créer un environnement de travail flexible où nos employés sont outillés pour donner le meilleur d'eux-mêmes. Nous offrons plusieurs options de travail flexibles selon les exigences du poste et les besoins individuels. N'hésitez pas à en discuter pendant le processus de sélection.
Nous remercions tous les candidats de l'intérêt manifesté pour ce poste. Nous ne communiquerons qu'avec les personnes qui auront été retenues pour passer une entrevue.
Échelle salariale:
80,000/80 000 - 130,400/130 400
Catégorie d'emploi:
Services technologiques - TI
Fin de l'affichage:
29/09/2023