Senior Specialist, Educational Development and Digital Learning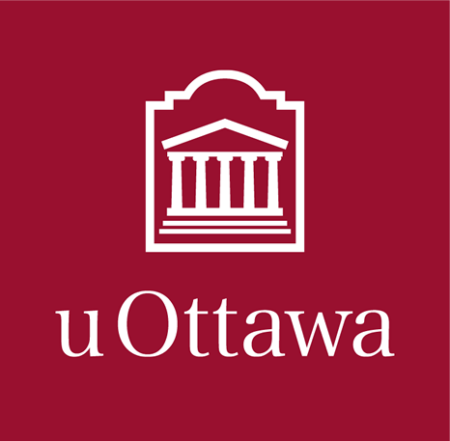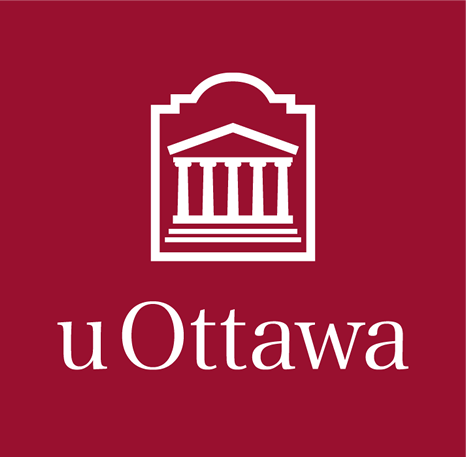 City : Ottawa
Category : Temporary Assignment or Contract
Industry : Education
Employer : University of Ottawa
The University of Ottawa—A crossroads of cultures and ideas
The University of Ottawa is home to a dynamic community of over 50,000 students, faculty and staff, who live, work and study in both French and English. Our campus is a crossroad of cultures and ideas, where bold minds come together to inspire game-changing ideas. We believe in the power of representation, and that increasing the diversity of our faculty and staff supports this objective. Our goal is to provide students with the best possible learning experience, in an environment that reflects the diversity of its people, their ideas, and their identities.
We are one of Canada's top 10 research universities—our professors and researchers explore new approaches to today's challenges. One of a handful of Canadian universities ranked among the top 200 in the world, we attract exceptional thinkers and welcome diverse perspectives from across the globe. Our employees come together around the shared purpose of constant improvement, personal development, service excellence, teamwork and a passion for learning with a desire to make uOttawa and the world a better place. Everyone's contributions are valued, we all play a part in making uOttawa a world-class institution. Most importantly, we make it possible for you to achieve your full potential. Because at uOttawa, you belong!
*This position may be eligible for a telework arrangement. Learn more about our telework guidelines click here
About Teaching and Learning Support Service
At the Teaching and Learning Support Service (TLSS), our work in the fields of university education and techno-pedagogy is two-fold: we support the efforts of faculty members so that their teaching methods are more engaging for the student population. Our faculty support allows students to receive a flexible, high-quality education and to benefit from the appropriate use of technology, both of which have a direct impact on the student experience at the University of Ottawa.
Our team is comprised of professionals in the field of university education and specialists in educational technology in an academic environment. The TLSS provides unique and essential content to the University of Ottawa.
About the Project
The University of Ottawa is undertaking a project to strengthen and expand the offer of postsecondary programs in French in Ontario and the rest of Canada. The University of Ottawa will develop courses in the fields of engineering, medicine, and management. To achieve this goal, the project will require a dynamic team of professionals with various expertise and experience such as Project Managers, Educational Development and Digital Learning Specialists, Web Developers, UI/UX Design Specialists, and Multimedia Design Developers.
Position Purpose:
Reporting to the Director, Innovative Pedagogies and Digital Learning, the incumbent designs and facilitate pedagogical training for faculty members, with a focus on educational and learning technologies and on implementing teaching practices that are based on innovative approaches (active learning, experiential learning, etc.) Working with professors and production team members as an instructional designer and project lead to design online courses and resources. Offer ongoing personalized support to faculty members to help them design online, face-to-face and blended courses, use effective teaching strategies and integrate technology, whether in the classroom or online, to support student learning.
In this role, your responsibilities will include:
Design professional development activities in university teaching for professors based on best educational practices to improve teaching, learning and student participation, while taking into account the needs of all members of the teaching community (regular and part-time professors, teaching assistants and other instructional staff).
Collaborate with professors to design and develop online and blended courses, and assists them with special projects by helping to organize their materials, identify the most effective pedagogical strategies, and incorporate appropriate media and learning activities.
Participate in various activities and events, design content and workshops, and deliver training that promotes best practices in teaching and evaluation methods that focus on innovative approaches, such as active learning classrooms and experiential learning.
Work with a team of multi-media experts (web programmers, web developers, and videographer) to develop online pedagogical materials.
Assist in integrating university-level pedagogical tools and technology by demonstrating their use and consulting with teaching staff, in collaboration with the personnel from other TLSS sectors.
Update the TLSS resources collection of best teaching practices available both online and in print, and assist the person in charge of managing this collection.
Act as project lead for a number of concurrent projects, set deadlines, estimate costs, use planning tools, allocate resources, manage budgets, assess risks and evaluate projects.
Design and facilitate a range of training activities dealing with teaching- and learning-related topics offered by the TLSS and represents the TLSS on advisory/grant committees that focus on instructional expertise.
Assist in developing ways (e.g. awards, events, etc.) to recognize the value of professors' contributions and/or propose new ones (awards, activities, etc.), particularly with respect to the use of innovative practices.
Work closely with TLSS staff and other specialists, both inside and outside the university community, to share information on best practices and provide recommendations on how to improve the teaching and learning experience.
May be called upon to teach non-credit ESG courses and to coordinate ESG practicums in university teaching.
What you will bring:
Master's degree in education or in a related field (equivalent experience in instructional design and/or related fields could be considered). PhD in education preferred
Requires four-to-six years' experience in instructional design or as a university-level instructor
Experience in creating university teaching resources or publications (an asset)
Experience in developing digital teaching and learning materials and learning environments
Self-reliance and sense of initiative
Good interpersonal skills, coupled with open-mindedness, flexibility, and the ability to forge partnerships
Proven leadership skills and ability to motivate a team
Excellent writing skills
Bilingualism — English/French (spoken and written)
Key Competencies at uOttawa:
Here are the required competencies for all or our employees at uOttawa:
Planning: Organize in time a series of actions or events in order to realise an objective or a project. Plan and organize own work and priorities in regular daily activities.
Initiative: Demonstrate creativity and initiative to suggest improvements and encourage positive results. Is proactive and self-starting. Show availability and willingness to go above and beyond whenever it is possible.
Client Service Orientation: Help or serve others to meet their needs. This implies anticipating and identifying the needs of internal and external clients and finding solutions on how to meet them.
Teamwork and Cooperation: Cooperate and work well with other members of the team to reach common goal(s). Accept and give constructive feedback. Able to adjust own behaviour to reach the goals of the team.
#LI-hybrid