Senior Solution Architect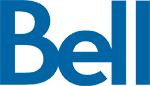 City : Montreal, Quebec
Category : Technology
Industry : Telecommunications
Employer : Bell
Summary
The Bell Media team is currently looking for a Senior Advisor, who is passionate about new technologies, service cloud, network integration and service operations. The Senior Advisor will participate with our development team in different area like the application of hybrid-multi-cloud orchestration technologies, cloud-native best practices, network architecture and feed distribution to ensure our Broadcast / IP competitive differentiation.
As Senior Advisor, you will be responsible as a technology leader to drive design and architecture decisions that accelerate our cloud, network or distribution orchestration capabilities through a combination of collaborative in-house development, vendor buy and integration, and co-development initiatives with strategic partners.
Strong analytical and problem-solving skills combined with an ability to communicate effectively to all levels of senior management are important. We are seeking a passionate and a team player able to lead and collaborate effectively in a diverse and agile development setting.

Key Responsibilities
• Create reference architecture and define guideline for development/integration teams
• Assess Network, Distribution and Cloud needs and provide best practices recommendations on integration strategies, application infrastructure and architecture
• Collaborate with vendors & Service Providers on the delivery of increased capacity, new products, and capabilities
• Continuously improve operational efficiency by automating manual tasks and processes
• Apply FinOps strategies, i.e. cost management, billing, and cost optimization techniques in multi-cloud environments
• Mentor and coach junior technical team members
• Maintain services' security by following established security and data protection procedures
• Create training and documentation to end users
Critical Qualifications
• 10+ years of hands-on experience in IT management solution development and technical leadership
• 5+ years of experience on Cloud / Network / Distribution solutions management
• 5+ years of experience on vendors' IT and/or Open-Source management application
• Solid understanding of 2110 techno
• Experience with integration of cloud services with on-premise technologies
• Thinking out of the box
• Experience in DevOps / Agile practice
• Management and supervisory skills
• Strategic thinking
• Foster creativity and innovation
• Decision making skills
• Excellent communication skills
Preferred Qualifications
• Network certifications (Cisco, Arista, etc.)
• Certifications on AWS, Azure or GCP
• Knowledge of Jira and Confluence
• Curious and fast learner
• Emotional intelligence
• Customer service oriented
• Bilingual: French and English