Senior Signal Engineer, Conventional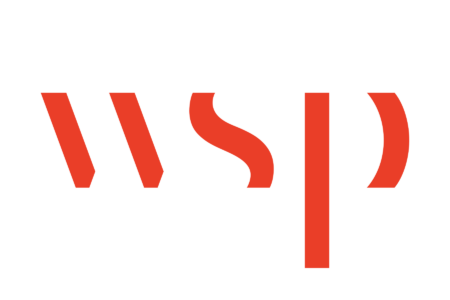 City : Calgary, AB
Category : T&I - Transportation Systems
Industry : Engineering
Employer : WSP
ANY MAJOR CITY IN CANADA
WSP is seeking a Senior Signals Engineer, Conventional Signalling to join our Transportation System's Rail & Transit team located in any major city across Canada. Reporting to the Manager, Rail & Transit, you will have a strong understanding of conventional signalling including CBI, GEO, and ElectroLogIXS.
As a senior member of the Rail & Transit team, you will be given opportunities to use your transferable skills to define processes, create execution plans, mentor the junior team members, and be the technical lead for multiple projects. You will be supported by management to develop work plans and professional skills to become a strong leader in the consulting environment.
RESPONSIBILITIES
Develop and analyze signal systems for transit and heavy rail in both traditional relay-based and Computer Based Interlocking (CBI) systems.  Analysis includes braking calculations, control tables, routes and aspects, schematics, and phasing plans;
Review and Approve detailed calculations, drawings using AutoCAD or MicroStation, technical specifications, procurement documents, design and installation packages, proposal evaluations, technical reports, cost estimates, detailed analyses, design justifications, and other materials suitable for procurement and construction purposes in rail signalling;
Perform detailed check of signals and circuit designs by other signalling engineers within the team, or from third-party sources through clients in a consultancy environment;
Plan and create signalling schemes compliant to industry standards and codes using knowledge of signalling principles, circuits, and components;
Ensure all signalling design elements conform to all applicable industry codes and standards and client specifications;
Ensure all design elements are compliant with the relevant Rail Operation Rules;
Supervise engineers and specialists working on conceptual and detailed designs. Assign work packages and monitor progress with respect to project schedules and milestones
Provide valuable leadership to junior staff and mentoring to develop their technical skills;
Interact with clients to discuss technical topics in a clear and professional manner.  Facilitate resolution of customer expectations versus technical issues;
Work with tight schedules, be flexible, control project budgets, and motivate junior staff;
Plan, execute and report on project work, based on an understanding of the project scope, schedule, and budget;
Develop cost estimates, design programs, work scopes, resource plans & schedules, reports and forecasts;
Proposal and Project assignments may include Commuter, Subway, Light Rail, Heavy Rail, Transit Storage and Maintenance Facilitates, Transit Tunnels.
CORE QUALIFICATIONS
Bachelor's degree or higher in a related engineering discipline from an accredited university that is recognized by the provincial governing body of professional engineers;
Registered Professional Engineer in Ontario (P. Eng.) or an equivalent with the ability to get a P.Eng. license in Ontario;
TECHNICAL QUALIFICATIONS
Minimum of 10 years of experience in Rail Systems Engineering or equivalent;
Have a strong understanding of relay interlockings, electronic interlockings and considerations for CBI using the following products Safetran/Seimens GEO, Ansaldo Microlok, GE/Alstom VHLC, GE/Alstom ElectroLogIXS, Siemens Sicas 7;
Experience in signalling design, circuit design, electromechanical relay logic design, communications-based signals design, and grade crossing warning systems design;
Practical experience of all signalling design in an electrified railway environment, with emphasis on a 2x25 kV overhead contact system is an asset;
Experience in signalling principles, train control solutions, and railway standards such as CENELEC, AREMA and MIL-STD;
Experience in all Phases of the Engineering Design Life Cycle (Proposal, CDR, PDR, FDR);
Understanding of Systems and Safety Engineering Concepts, including Design, Verification & Validation, and System Integration is favourable;
Proficiency in AutoCAD, MicroStation, and / or equivalent CADD software;
DESIRABLE QUALIFICATIONS
Experience in a Consulting Engineering environment;
Strong computer skills, including Word, Excel, PowerPoint, Outlook, and Visio;
PMP certification is an asset;
Proven ability to work successfully in multi-disciplinary teams and across different business units in a matrix organization with little to no supervision
Critical attention to specification details and ability to meet deadlines in a project-oriented environment;
Ability to adapt well to changes in direction and priorities in a project or program;
Excellent soft skills individual including communication, interpersonal, presentation, leadership and report writing proficiency with a strong desire and ability to collaborate in problem solving in an integrated team environment.
#rail2022