Senior Process Control Engineer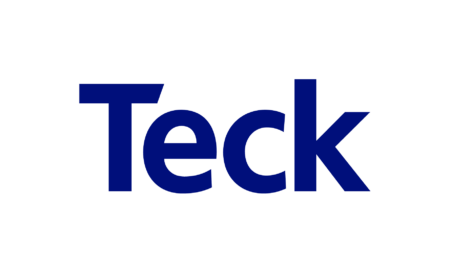 City : Logan Lake, British Columbia, CA
Category : Engineering
Industry : Mining/Quarrying
Employer : Teck
.
Join a leading Process Control team in the mineral processing industry! If you are passionate about real-time operational excellence, this is the role for you!
Reporting to the Chief Process Control Engineer, the Senior Process Control Engineer is responsible for maintaining and developing real-time optimization solutions through regulatory and advanced process control strategies. The role is key in supporting Mill Operations and Maintenance teams in meeting targets for copper and moly in the concentrator in a safe and efficient manner.
To be successful, we are looking for someone with strong communication and interpersonal skills, who can support multiple teams of technical professionals and can mentor others. The successful candidate would be detail-oriented, analytical, organized, as well as forward-thinking, positive and self-motivated. Proven abilities to interpret, translate and present findings to all levels of the business would be vital for success in this role.
This role presents an exciting opportunity to make your mark on projects that will advance targets for metal recovery, concentrate grade quality, and improve production efficiency and the safety of your team!
Join us in the Highland Valley and enjoy a variety of recreational opportunities at your fingertips. Whether you enjoy biking and skiing, or prefer the laid-back atmosphere of fishing and hiking, there is something for everyone! The mine site is a 50-minute drive from Kamloops, B.C. which provides all the comforts of city living. It is also close to Merritt, Ashcroft, and Logan Lake, which all exude a small-town community atmosphere. Working a compressed work week with every Friday off at a centralized location in Highland Valley, come experience what work life balance is all about!
 
Responsibilities:
Be a courageous safety leader, adhere to and sponsor safety and environmental rules and procedures
Provide technical support and reports for the maintenance, design and implementation of regulatory and advanced controllers and the real-time optimization of selected operational circuits, including configuring hardware/software infrastructure, conducting data analysis, controller monitoring, process modelling, benefit analysis and troubleshooting
Design, implement and maintain online process monitoring applications
Analyze processes, equipment and review key targets to make recommendations on improved methods and optimization opportunities
Identify, plan and execute technical projects to expand a sustainable culture of Process Control
Create capital Appropriation Requests (ARs) and Project Charters 
Supervise the work and safety compliance of outside suppliers and consulting personnel on site
Qualifications:
Engineering Degree in an Electrical, Metallurgical or Chemical field with a focus on Process Control
Registered, or eligible to register, with Engineers and Geoscientists British Columbia (EGBC) as a P. Eng
Minimum five years of experience in maintaining, troubleshooting, designing, and implementing real-time optimization strategies in an industrial mineral processing environment
Experience with instrumentation, PLC/DCS, HMI, historian, and reviewing and developing PFDs and P&IDs
Experience in process identification, modelling and simulation
Experience in regulatory control and advanced process control 
Valid driver's license 
At Teck, we value diversity. Our teams work collaboratively and respect each person's unique perspective and contribution. 
Qualified applicants interested in joining a dynamic team are encouraged to submit a resume and cover letter electronically.  
We wish to thank all applicants for their interest and effort in applying for the position; however, only candidates selected for interviews will be contacted.  
Teck is a diversified resource company committed to responsible mining and mineral development with major business units focused on copper, steelmaking coal and zinc, as well as investments in energy assets. 
Headquartered in Vancouver, Canada, its shares are listed on the Toronto Stock Exchange under the symbols TECK.A and TECK.B and the New York Stock Exchange under the symbol TECK. 
Learn more about Teck at www.teck.com or @TeckResources