Senior Portfolio Manager (Hybrid)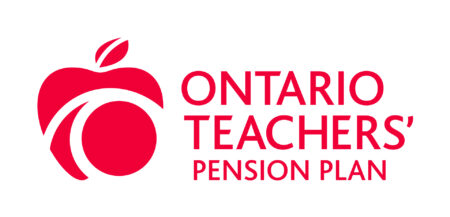 City : Toronto, Canada
Category : Enterprise Operations
Industry : Financial Services
Employer : Ontario Teachers' Pension Plan - OTPP
The opportunity
This is a great opportunity where you will be managing a team of project professionals to successfully deliver a segment of the portfolio of projects under the Enterprise Operations, Project Delivery department. Also, you will be responsible to draw together the requirements for the annual project slate, utilizing several contributing inputs from the corporate strategic plan, compliance or regulatory changes and upgrades, and general system upgrades or replacements.
You'll have the opportunity to work remotely and come into the office on occasion for team collaboration moments.  Our Flexible Travel Program gives you the option to work abroad for a month in another region/country.  The choice is yours!
Who you'll work with
Reporting to the Portfolio Director, you'll support the use of OTPP methodologies for project delivery. This role will require selective client interaction and may, at times, be required to educate and influence key partners on project and program management practices.
Decision-making is encompassed within the context and parameters of the specific projects that fall under your responsibility, specifically: key design decisions, performance management, risk and financial management, resource selection and allocation.
Strategic decisions will be formulated by you and reviewed with the Portfolio Director and Managing Director, Delivery.
What you'll do
Build and Lead Annual Project Slate:
Support Product Directors and other Enterprise Operations senior leadership team to translate customer needs into projects

Incorporate Enterprise Operations and corporate strategy requirements into the project slate

Support, report, communicate and lead status of the approved Project Slate to Working Groups, Steering Committees, Executives and Sponsors

Update the slate with prioritized in-year intakes.
Program and Portfolio Oversight:
Partner and collaborate with internal client groups, business units, functional partners and corporate functions on select/ delegated projects to define the scope of projects

Coach and successfully deliver projects and large programs with high quality

Adhere to project KPIs and metrics

Provide mentorship to teams to develop and lead project and program financials including monitoring monthly budgets and actuals, determining Latest Estimates and forecasts, and regularly assessing resource capacity plans to produce optimal staffing mix

Identify and evaluate risks, advise and raise them as required to ensure appropriate action to mitigate risks. Mentor teams to identify and treat risks

Conduct regular health checks on behalf of the Portfolio Director, at various stages of project lifecycles, assess quality of project work, ensure projects remain aligned with requirements and can move to the next phase in order to meet their objectives, and take remedial action if required

Adhere and provide continuous feedback to improve Teachers' Delivery Framework methodology and ensure all required controls and processes are fulfilled

Coach teams to manage external vendors, minimizing time to craft Statements of Work and lead vendor scope and issues throughout all lifecycles of the project

Effectively lead team through initial project mobilization efforts, including selecting methodology for project initiation.
Program Operational Management
Collaborate with the portfolio Director to engage and inspire partners to gain their trust, confidence and dedication

Support team members to do their best work by removing barriers, encouraging collaboration across the team, and inspiring a shared sense of ownership and accountability for Portfolio results

Find opportunities for skill and knowledge transfer to improve and build internal OTPP capabilities

Participate and lead initiatives to improve the Delivery Practice at Teachers

Work with teams to effectively and efficiently transition technology project activities to operations, minimizing incidents and problems.
What you'll need
5-7 years' experience Project Management

2-3 years' experience as a Senior Project Manager/ Senior Program Manager, within Financial Services contributing to the successful delivery of at least 1 major program or portfolio of work

University degree, minimum undergraduate in Engineering, Business, Technology, Finance

Project Management Certification is preferred

Extensive experience with Technology deployments, preference for Financial Services

Successful experience in utilization of Agile and Waterfall delivery methodologies

Understanding of Organizational Change Management methodologies and practices

Experience in leading programs with complex organizational change

Experience with Lean Engineering, SOX Controls and typical requirements that an internal and external audit review would require is an asset
#LI-OTPP, #LI-INITIALS, #LI-Hybrid (as applicable)
What we're offering
Pay-for-performance environment that offers competitive salary and incentive

Numerous opportunities for professional growth and development

Comprehensive employer paid benefits coverage

Retirement income through a defined benefit pension plan

The opportunity to invest back into the fund through our Deferred Incentive Program

A flexible/hybrid work environment combining in office collaboration and remote working

Competitive time off

Our Flexible Travel Program gives you the option to work abroad in another region/country for up to a month each year

Employee discount programs including Edvantage and Perkopolis

Degreed: a digital platform that helps you quickly and easily discover, share, and track various learning resources — from courses to videos to articles and more
At Ontario Teachers', diversity is one of our core strengths. We take pride in ensuring that the people we hire and the culture we create, reflect and embrace diversity of thought, background and experience. Through our Diversity, Equity and Inclusion strategy and our Employee Resource Groups (ERGs), we celebrate diversity and foster inclusion through events for colleagues to connect for professional development, networking & mentoring.  We are building an inclusive and equitable workplace where our talent is respected, accepted and empowered to be themselves.  To learn more about our commitment to Diversity, Equity and Inclusion, check out Life at Teachers'.
How to apply
Are you ready to pursue new challenges and take your career to the next level? Apply today! You may be invited to complete a pre-recorded digital interview as part of your application.
Accommodations are available upon request (peopleandculture@otpp.com) for candidates with a disability taking part in the recruitment process and once hired.
Candidates must be legally entitled to work in the country where this role is located.
The privacy of your personal information is important to us. Please visit our Privacy Centre to learn how we handle your personal information.
Functional Areas:
Corporate Services
5084